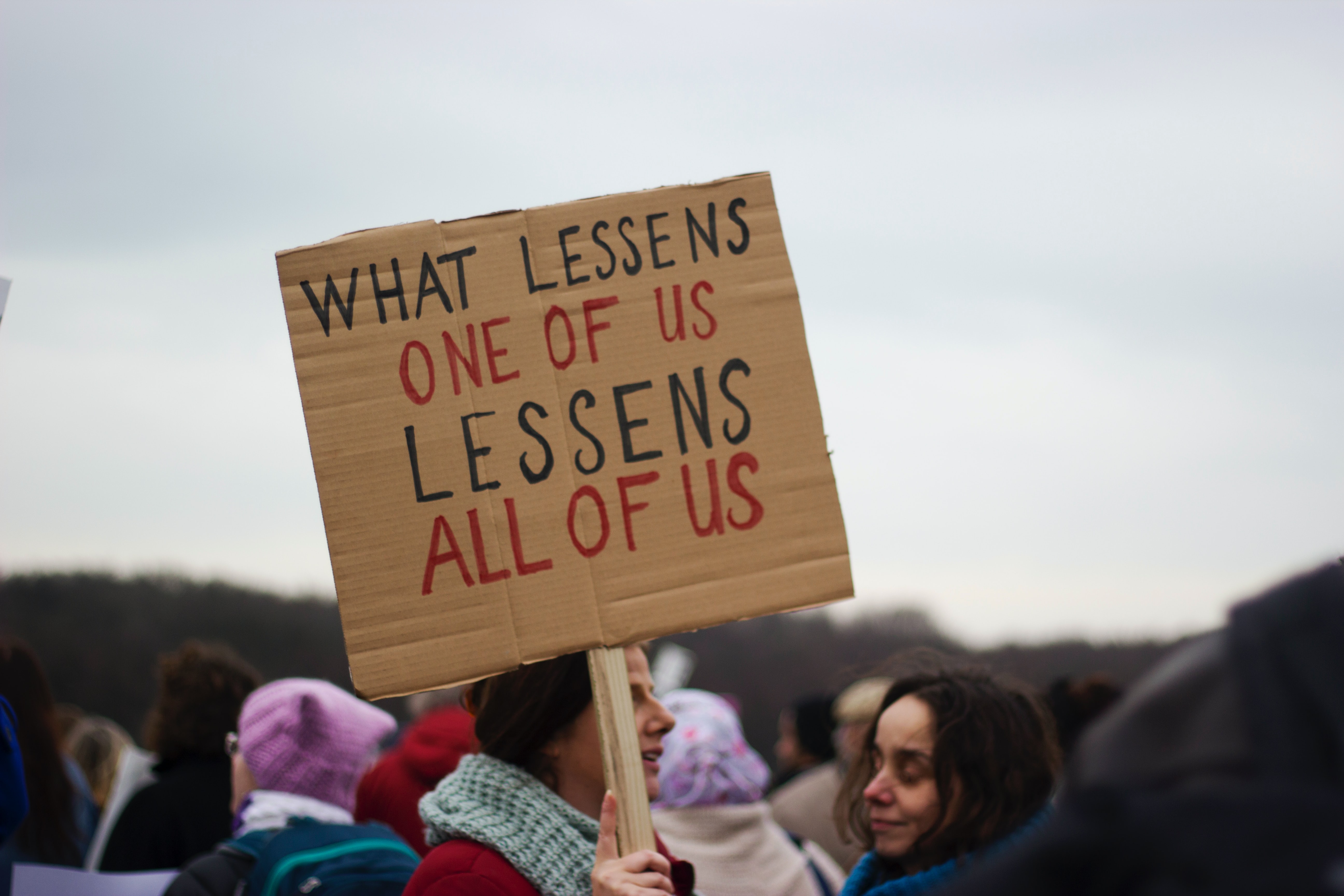 As a cisgender woman, I am not the best reporter to write a story on the critical role that healthcare professionals who are transgender and non-binary (TGNB) play in an exclusionary system—a TGNB reporter is.
While TGNB people's experiences are not monolithic, just as no one is, TGNB journalists have lived experiences that I will never have, enabling them to better connect with and understand TGNB interviewees. This connection may allow them to write a more sensitive, nuanced story that has less potential to be harmful than one written by reporters, like me, without such experience. 
I grappled with this fact over my year-long reporting journey. And I continue to reflect on it today.
The Human Rights Campaign (HRC) Foundation's Trans Lives & Positive Visibility report highlights that despite the increasing visibility of TGNB folks in the media over recent years, the media perpetuates stigmatization of the TGNB community. Right-learning sources especially contribute to cultural marginalization, invisibility, and erasure of TGNB people, worsening the stigma this community faces. 
The report provides tips for producing positive content about TGNB people, including speaking to and with the community, not just about them. 
With this in mind, ideally, TGNB journalists should be given priority to report on issues disproportionately affecting their community. That is, only if they so choose. 
Three prominent transgender journalists, Imara Jones (award-winning journalist, intersectional-news producer, and creator of TransLash Media), Kate Sosin (LGBTQ+ reporter at The 19th), and Orion Rummler (breaking news reporter at The 19th), emphasized the importance of TGNB reporters telling their own community's stories on NPR's All Things Considered. Based on their lived experiences, they discussed their power in connecting with interviewees and understanding the stakes of the issues they report on, such as attempts to weaken trans healthcare, and the anti-trans point of view. 
Created by TGNB folks both in front of and behind the camera, Transnational, a six-episode digital series, exemplifies the power Jones, Sosin, and Rummler discussed. An international team of trans correspondents hosts the series that focuses on transgender rights and resilience across the globe. It won a 2021 Peabody Award and the 2021 GLAAD Media Award for Outstanding Online Journalism in Video or Multimedia. 
This series highlights a few TGNB journalists and how their work is changing TGNB news to reflect the communities' diverse realities more accurately. There are many more TGNB journalists doing the same. Andrea James, a filmmaker and consumer activist, asks website users to inform this running list of transgender and genderqueer journalists, which scrapes the surface of professionals. 
In 2020, Oliver-Ash Kleine, a transgender media advocate and journalist, and 200 colleagues launched the Trans Journalists Association (TJA). As described in an article for Them, Kleine created the online group that would eventually formalize as the TJA out of a desire for support and community in an industry that often leaves them and other trans journalists alienated. Today, the TJA supports trans journalists in their workplaces and careers, and provides guidance and tools to help newsrooms produce more accurate, sensitive coverage of trans communities, and make their workplaces more supportive for trans employees. 
The TJA symbolizes that while many TGNB reporters are doing incredible work, they are underrepresented in the journalism world and the field's positions of power. Parallel to the hurdles I described in my story about TGNB people entering the healthcare profession, the same may apply to TGNB journalists; the structural inequities facing TGNB folks, particularly TGNB people of color, do not discriminate by occupation.
Lewis Raven Wallace, an evidence-based transgender writer and podcaster, describes this and more in his article titled "How Trans Journalists are Challenging–and Changing– Journalism." Wallace writes that the growing group of transgender journalists is "asking journalism leaders to confront the structural barriers that make it hard for trans people, particularly trans people of color, to enter and remain in the industry." The experiences of accomplished interviewees such as Kate Sosin, Meredith Talusan, Ina Fried, Tuck Woodstock, and Raquel Willis exemplify this ask and how they are also urging cisgender editors to take accountability for being sensitive in their reporting on gender issues. 
For cisgender reporters, it is ideal if we can pass a TGNB story along to a TGNB colleague or co-author the article with a TGNB colleague. However, as in my case, these options are not always possible. In this situation, we therefore must heighten our sense of responsibility to report accurately and sensitively.
We do so with all stories. However, we must take special care in crafting our words given the historical and systemic discrimination facing this community, the constant misrepresentation, sensationalism, and misinformation surrounding TGNB folks in the media, and our biases (whether conscious or subconscious). We must be attuned to our role in shaping public perception and discourse about TGNB people and, subsequently, the potential negative and positive impact our writing can have.
I recognize(d) that my good intentions alone, to illuminate the truth about inequities in our health system, are not enough to write a story as it must be told. 
So, I read, listened, watched, and read some more about the TGNB community and TGNB healthcare. Despite my best research efforts, I was still unprepared in ways. And I made mistakes.
Graciously and to my benefit, a few of my interviewees, Candace Nguyen, J.M. Jaffe, and Gray Babbs, dedicated their time and energy to providing feedback on my work. While those I interviewed should not have to teach me, they did. I do not take such help for granted, a sentiment intensified by some experiences interviewees shared with me about the burden of education placed on TGNB folks and the media often failing to compensate them for their role in content creation. 
Numerous guides exist to support accurate and sensitive reporting on TGNB stories. Some examples include the Trans Journalist's Association Style Guide, the Radical Copyeditor's Style Guide to Writing about Transgender People by Alex Kapitan, a genderqueer radical copyeditor, and this article by Rey Katz, a non-binary, queer writer. Also, Tyler Santora, a non-binary freelance science journalist, interviewed other TGNB journalists to write about a plethora of resources available to the public, such as the Race and Gender Hotline, trans-led consulting companies like Speaking of Transgender and Sylveon Consulting, and sensitivity writers. 
Such resources offer explanations on appropriate language to use, common shortcomings of cis reporters, and concrete steps to improve our reporting and writing on TGNB topics. Consulting these resources is beneficial at every step in the storytelling process; it is critical to know how to appropriately communicate when requesting and conducting interviews, drafting, editing, pitching, and publishing. 
Just as healthcare professionals do not have to be TGNB to improve the quality of care for TGNB patients, journalists do not have to be TGNB to write stories about TGNB folks that combat the misinformation and misrepresentation often present in the media.
We must, however, recognize and work to understand how our intersecting identities, of which gender is just one component, impact the way we view the world. And the way we write. (For example, see this article that discusses race in the newsroom.) 
Historic levels of cruelty against TGNB people, both in fatal violence and anti-transgender legislation, mark the current moment. Such tragedy reinforces the long-standing need for cis journalists to get it right. I hope others join me in my work to do so.
RELATED ISSUES