After a yearlong inquiry, the investigative unit of Swiss media group Tamedia can now confirm that most of the chemicals meant to produce Voltaren never reached their destination. A former Syrian general fears they were used to manufacture chemical weapons. 
Following a weeks-long boat journey from Basel on the Rhine River to Latakia on the Mediterranean Sea, five tons of isopropanol and 280 kilos of diethylamine arrived at the storage facilities of Mediterranean Pharmaceutical Industries (MPI) on January 14, 2015.
Located about 20 kilometers from Damascus, MPI, which at the time employed some 150 people, is one of the flagships of the Syrian medical sector. It holds several licenses to produce medication, most notably for the anti-inflammatory drug Voltaren, owned by Swiss pharmaceutical giant Novartis. While isopropanol is used in all kinds of medical drugs, it is also a so-called dual-use chemical, a substance that can be used for both beneficial and harmful purposes.
In fact, isopropanol is a crucial ingredient required for the production of the notorious nerve agent sarin. Without a special permit, its sale to Syria has been banned in the European Union since the start of the Syrian war in 2011.
---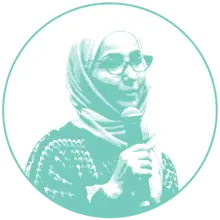 As a nonprofit journalism organization, we depend on your support to fund more than 170 reporting projects every year on critical global and local issues. Donate any amount today to become a Pulitzer Center Champion and receive exclusive benefits!
---
However, not in Switzerland, which has an ambiguous stance on international sanctions. Regularly targeted by countries trying to stock up on chemical weapons, such as Iran and Iraq, Switzerland refused 12 exports to Syria between 1992 and 2011.
However, MPI director Abdul Rahman Attar knows how to portray himself in a good light. While close to the regime, he enjoys international credibility because of his role as head of the Syrian Red Crescent.
This position prevents him from appearing on any international sanctions lists. It is one of the factors that help reassure the officials at the State Secretariat for Economic Affairs (SECO).
At the request of Basel-based firm Brenntag Schweizerhall AG, in November 2014, they approved the export of 5 tons of isopropanol and 280 kilograms of diethylamine. Overwhelmed with work, they told us they have very little time for each request, as they receive tens of thousands of applications annually, which are managed by just four government officials.
What they did not know then is that 80% of the isopropanol would never arrive at its destination. Four years later, in June 2018, the scandal exploded following a report published by Swiss TV station RTS.
With the help of several requests based on the Swiss transparency law, Tamedia's investigative unit has now been able to reconstruct part of this story and its complex chronology.  
Our research enabled us to get our hands on an audit ordered by a pharmaceutical company, a competitor of Novartis, which was conducted in September 2018. Drawing up a company profile, the 26-page report also returns to the details of the above-mentioned transaction.
The report explains how the documents related to MPI's use of isopropanol to produce Voltaren were carefully reviewed. It shows how 1.12 ton of isopropanol arrived in Syria on January 14, 2015, but was not used to produce gel (isopropanol represents 20% of the composition of a tube of gel), as indicated by SECO, but the coating of yellow, black and pink tablets.
However, only a few grams of isopropanol are needed per tablet. From the same document, we learned that the production of this medication started in March 2015 and ended in September of the same year.
This information confirms and contradicts the documents provided by MPI to SECO to justify the use of the chemical components. Entitled "batch records," they speak of two successive uses.
The first corresponds to the statements in the audit report, referring to the use of 1.12 tons of isopropanol between March and September 2015. The second, which is supposed to explain the whereabouts of the four remaining tons, refers to its use over a period of two years between September 2015 and December 2017.
However, this would violate the product's one-year warranty, as the producing company Sasol confirmed to us. The production of licensed drugs is extremely controlled and strictly forbids the use of products outside of the warranty period, due to the potential health dangers for consumers.
Intrigued, we continued our research. We found that only 1.12 tons of isopropanol had ever reached its final destination and that there was no physical or written record of any other cargo. We furthermore discovered that the identification numbers given for the second batch were also false.
So, where did the remainder go?
As reports by several European intelligence services confirm, the first culprit of a possible misuse of these chemical components would be the Scientific Studies and Research Center (SSRC), which has produced chemical weapons on behalf of the Assad regime since the 1980s.  
In fact, the SSRC had sent SECO four requests for other goods, which were all systematically refused. Operating in the utmost secrecy, the center is one of the most secure places in Syria and information about its functioning is hard to come by.
However, we were able to track down and interview a former official of the Syrian army: Brigade General Zaher al-Saket. Now a refugee in Europe, he worked for 20 years within Syria's chemical weapons program before defecting from Syria in 2013 — one  year before the delivery of the 5 tons of isopropanol. The modus operandi of the transaction appeared very familiar to him.
"Using a pharmaceutical company as a cover was one of the regime's most favored means to import high-quality chemicals," he told us by video call.
"No doubt these four tons ended up in the hands of the regime," he said, adding, "All directors of Syrian pharmaceutical companies have ties to the government." According to him, Abdul Rahman Attar was "the ideal man" to lead this transaction.
The MPI director, who passed away on February 15, 2018, was a central figure of the regime. First, as one of the "businessmen who enabled the regime to bypass sanctions," a Syrian executive who used to rub shoulders with Attar in the Damascus Chamber of Commerce told us.
Strangely, the research of our partner Daraj showed that none of his companies were ever registered in the [Syrian] commercial register, thus somehow putting the Damascene businessman above the law.
Secondly, his strategic position as head of the Syrian Red Crescent enabled him to monitor the Western NGOs operating on the ground in Syria.  Asma*, who still works in Syria, said, "Attar would never have been chosen for this position if he had not been a close ally and confidant of the regime."
It is the links between the Syrian Red Crescent and the country's secret services that worry a former aid worker, who today resides abroad. He told us that several Red Crescent executives worked directly for the Syrian secret service.
These accusations substantiate those once made by Syrian data scientist Faisal Al Azem before the Canadian parliament. Attar's nationality is Canadian.
Ironically, SECO admitted it felt reassured by the position of the Syrian businessman as head of the Syrian Red Crescent.
In any case, the mix of elements as outlined above has led expert Steve Kostas, a legal officer in the Open Society Justice Initiative (OSJI), to fear the worst.
"Since 2013 and the destruction of the country's chemical arsenal supervised by the Organization for the Prohibition of Chemical Weapons (OPCW), Syria has carried out nearly 200 new attacks," he said. "During this time, European companies continued to ship isopropanol to Syria despite laws meant to prevent such exports, and the concern is that these chemicals could have been used to make more chemical weapons."
As evidenced by the attempt of a Syrian company in early 2014 to import isopropanol from Germany to manufacture painkillers, which was declined, this request came just before the one sent by MPI to Brenntag Schweizerhall.
It was on May 20, 2014, that the MPI commercial director personally sent an urgent email to Brenntag in Basel, asking among other things for 5 tons of isopropanol and 280 kilograms of diethylamine. Eight days later, Brenntag submitted the export dossier to SECO.
With 17,000 employees, Brenntag is a giant German corporation selling chemicals worldwide. In Europe, it has warehouses in many important (port) cities, including Marseille and Hamburg. Geographically speaking, it would have been much easier to ship isopropanol to Syria from there. However, for such export one needs a special EU permit.
Brenntag Basel was well prepared for the export order. In the first five months of 2014, the company imported more than 400 tons of isopropanol at a price of 1.35 Swiss francs ($1.46) per kilo. German and Polish trucks brought in the chemicals from a factory near Duisburg. Most trucks drove south through Alsace and crossed the border to Basel at St. Louis. From there, the premises of Brenntag Schweizerhall AG are only a few hundred meters away.
For the German isopropanol stored there, the Syrians were prepared to pay 3.39 Swiss francs ($3.66) per kilo, which produced a gross profit of 150 percent. Brenntag in the end received 17,346 francs ($18,733) from Syria.
According to the customs authorities, the goods were transported down the Rhine by ship on November 19, 2014, which makes for a rather strange route. First, the chemicals were transported some 560 kilometers south by road from Duisburg, and then they went by ship back north again on practically the same route. The goods were loaded onto an ocean-going ship before being transported to Latakia, Syria, where they arrived in January 2015.
Was Brenntag consciously circumventing the EU authorization requirement with this complex route? The company stressed it adheres strictly to Swiss legal requirements and export regulations. It furthermore acknowledged that MPI's relationship with Swiss firm Novartis was the main basis for accepting the order. It defended itself by referring to the refusal of the German prosecutor in Duisburg to investigate the delivery.
Tamedia tried to contact MPI. But the former juggernaut of the Syrian pharmaceutical sector has virtually disappeared since the publication of our articles. Having lost most of its licensing agreements with foreign companies, it is no longer active on Facebook, which was the main platform used by private citizens to order their medication.
While it is difficult to trace any online activity by MPI, a law of silence seemingly still reigns over the company. Several former employees, who today are refugees in Europe, still live in fear of the regime and refused to speak to us.
One thing is certain: The missing four tons of isopropanol would allow for the production of nearly eight tons of sarin. Enough for some 40 chemical attacks, which would produce hundreds, if not thousands, of casualties.
The name Asma was given to protect the identity of the aid worker in Syria. In collaboration with Muhammad Fares from Daraj.
RELATED ISSUES

Issue
Conflict and Peace Building
Conflict and Peace Building

Governance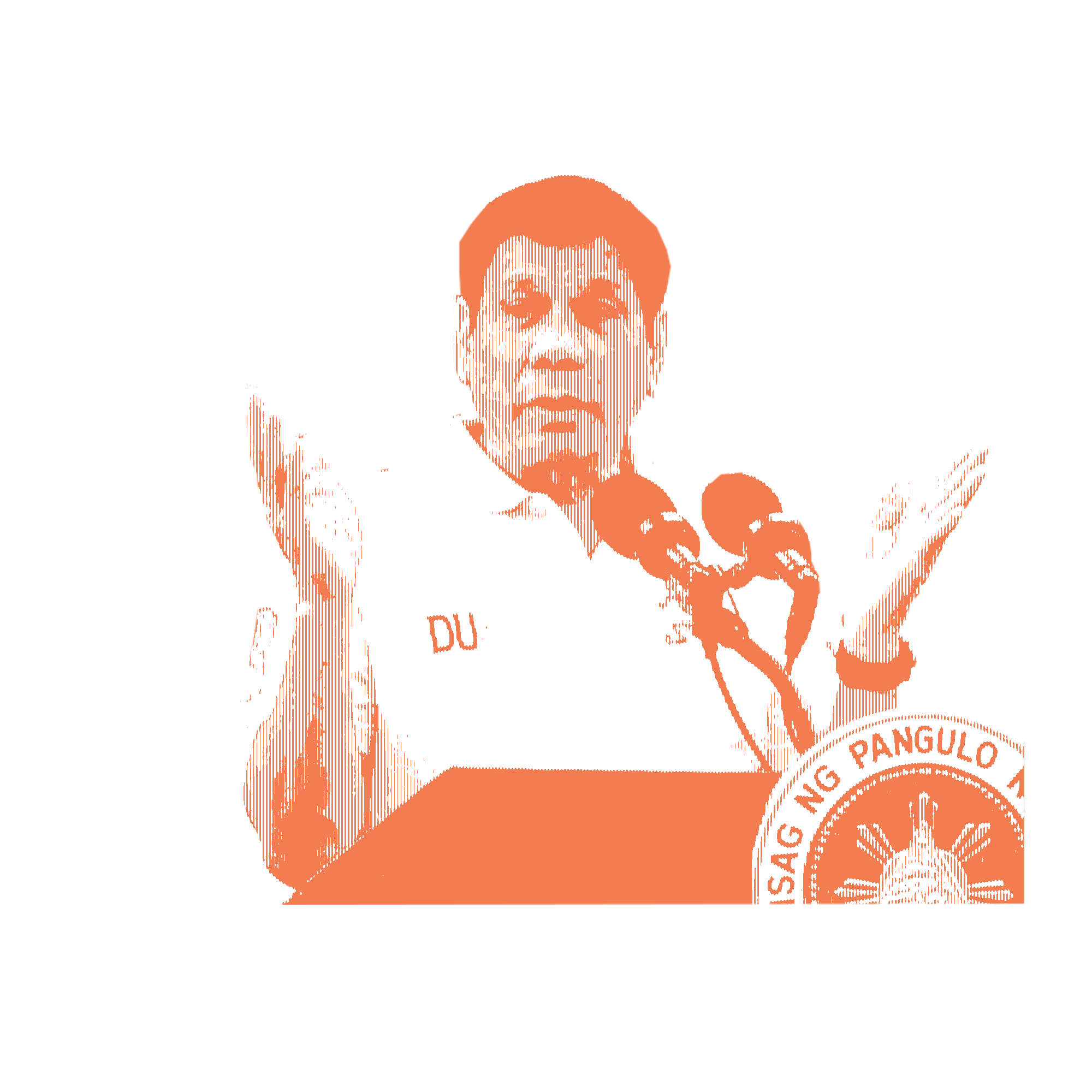 Issue
The New Authoritarians
The New Authoritarians