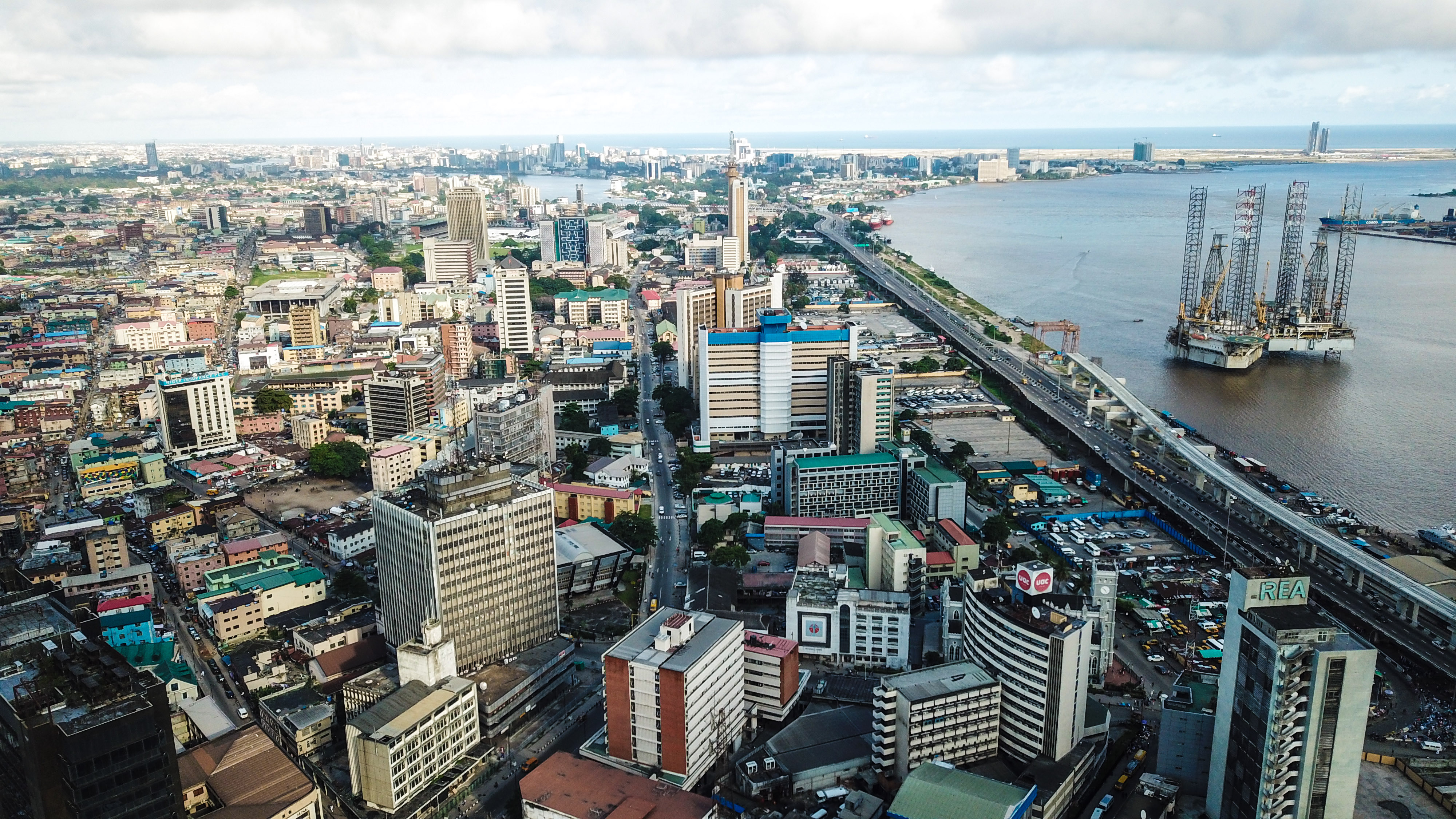 Her last sighting of her son was in a photo on social media. His eyes were shut. His face was covered in blood. He was dead.
Now Ndifreke Ibanga is tormented by a recurring nightmare: her 26-year-old weeping. Victor's soul will not rest, she worries, until his body is found.
"I don't care whether they bury him in Lagos or bring him home," said Ibanga, a farmer in the southern state of Akwa Ibom. "All I want is for my son to be buried."
Victor is one of the hundreds of civilians who rights groups say are killed or disappear each year after encounters with Nigerian security forces — and one of more than a dozen still missing after a demonstration against police brutality in the city of Lagos in October. Some vanish after being taken into custody; others, like Victor, are presumed dead after public confrontations with police or soldiers. The families of victims are haunted by a singular question: What happened to their bodies?
Local rights groups and international watchdogs have long accused Nigerian forces of carrying out extrajudicial killings and disappearing the corpses. Many are never found.
But some are. Interviews with family members and friends of Nigerians who disappeared in similar circumstances shed light on a gruesome pattern: As a result of intense search efforts, or happenstance, or both, the bodies of their loved ones turned up at mortuaries and anatomy labs, nameless and without an easy explanation of how they arrived — or how they died.
In a 2019 case, a 27-year-old student was apprehended by police while he withdrew money from an ATM. Six weeks later, his family found him in a mortuary. In 2014, an anatomy student was horrified to discover the cadaver on his dissection table was a friend who disappeared two weeks earlier. In 2013, 20 bodies floated to the surface of the Ezu River in southeastern Nigeria.
There are not yet answers for the families of the more than a dozen people, including Victor, who disappeared after demonstrations against the national police's Special Anti-Robbery Squad, commonly known as SARS, at an area called Lekki tollgate in Lagos. The Nigerian military has said that no live bullets were fired and no loss of life was recorded.
The Nigerian Police Force disbanded SARS in October, and the government formed judicial panels to investigate claims of wrongdoing. In response to questions about missing bodies, Nigerian government spokesman Garba Shehu said President Muhammadu Buhari was determined that justice would be served in all cases once the judicial panels were concluded.
The allegations leveled against Nigeria's security forces have broad potential consequences. Nigeria risks further restrictions to defense assistance from global allies, including the United States, if the country does not address the alleged abuses, experts say.
Nigeria ranks among the top recipients of U.S. foreign aid, receiving more than $450 million last year for a variety of development programs. But word of security forces committing human rights abuses over the years has periodically strained the relationship.
"The human rights violations of the security services and the military are a contributing factor to the fact that there is very little U.S. assistance or practically none to those aspects of the Nigerian government," said John Campbell, senior fellow for Africa policy studies at the Council on Foreign Relations in Washington and former U.S. ambassador to Nigeria. "You can find, here and there, some very small training programs that are carried out by the U.S. military, but for the police, virtually none."
American lawmakers have not conditioned arms sales on Nigerian efforts to curb abuse, but pressure for change mounted in Washington after the Lekki tollgate violence, even as the U.S. State Department in its annual Country Reports on Human Rights Practices appeared to play down the incident, stating, "Accurate information on fatalities resulting from the shooting was not available."
Then there's the devastating psychological toll. In many Nigerian cultures, burial rites and treatment of remains are believed to affect a person's state in the next world, as well as the family's well-being. Some burial ceremonies last several days to successfully send off a deceased's spirit.
Ibanga clings to hope that Victor's body will be found. Her second son, Elisha, has been taking time off work as a security guard in Lagos to visit different mortuaries.
"My mother keeps begging me to please bring my brother's corpse for her," he said.
On Nov. 19, the Lagos government invited relatives of people who died between Oct. 19 and 27 to visit the state's teaching hospital morgue to identify the bodies there. A subsequent announcement clarified that the bodies were from other violent incidents around the state but none from the #EndSARS protests.
Victor remains missing.
'How did a young man just die?'
The day her boyfriend disappeared in 2019, he had gone to draw money from an ATM. Six weeks later, she discovered him in a mortuary.
Solomon Yellowe, 27, and Laye Dappa, 26, were in their final year at the University of Port Harcourt in southern Nigeria. They had been best friends since high school. Around midday on March 13, Yellowe headed to the bank and told Dappa he would meet her at home.
Yellowe did not return that day. His family began their search by making a formal missing person report to the police on March 16, then visiting every police station in the city, including SARS, which operates separate facilities.
"It is not an abnormal thing for a young man to be missing and later found in police custody," said Yellowe's 32-year-old sister, Anna West, a lawyer in Port Harcourt. "If a young man is missing, the first place you look is in police custody."
The Nigerian police usually target and detain young men with iPhones, laptops, tattoos, dreadlocks, shredded jeans or decent cars, profiling them as Internet fraudsters, according to Amnesty International, and these random stop-and-search operations often end in harassment, extortion or arrest without charge.
The family's extensive search for their youngest of six siblings included nearby roads and hospitals, in case he was involved in a crash. They published missing person notices on social media.
On April 26, Dappa said she received a tip from a man at Port Harcourt Prison who claimed to share a cell at a local SARS station with Yellowe. He said his cellmate was taken away to be tortured and never returned, she recalled. He advised that the family search the mortuary.
Yellowe's family found his body at the University of Port Harcourt Teaching Hospital mortuary the following day.
"According to the mortuary records, the police brought him in on March 14," West said. "Before we started looking for Solomon, Solomon was already gone."
Yellowe's family arranged a full autopsy, which showed he died of brain swelling. There were defensive wounds on his arms but no bullet wounds on his body.
At one of the judicial panels established in response to the #EndSARS protests, police testified that Yellowe was arrested and accused of armed robbery and murder, then slumped and died immediately after making a full confession — an explanation that West finds outrageous.
"How did a young man just die when he was in custody?" she asked.
Traumatic discoveries
Enya Egbe screamed when he saw it: the dead body of his friend on the dissection table.
On a Thursday afternoon in mid-2014, the second-year student walked into his gross anatomy class at the University of Calabar in southern Nigeria, converging with fellow students around three tables with a cadaver laid out on each.
The body that his group was set to dissect was his friend. Two bullet holes gaped on the right side of his chest.
"How could I not have recognized him?" said 26-year-old Egbe, who now works in a hospital lab in Delta state. "This was someone that we used to go clubbing together. I had known him for about seven years. I had no idea he was dead."
Oyifo Ana, 28, recalls that she was the first student to dissect and had just inserted her scalpel along the cadaver's thorax when she heard Egbe screaming.
"He was shouting, 'Stop! Stop! I know this person!' Then he ran out of the class," she said. "Some of us rushed out after him and found him crying outside."
Egbe sent a message to his friend's family, who told him they had been going from one police station to another in search of him, after the young man and three friends were arrested by the police on their way back from a night out two weeks earlier.
Egbe abandoned his studies for weeks, imagining his friend standing by the door each time he approached the gross anatomy room. He graduated a year after his classmates.
"Most of the cadavers we used in school had bullets in them," Ana said. "I felt so bad when I realized that some of the people may not be real criminals."
Cross River state police spokeswoman Irene Ugbo confirmed Egbe's account but said the four friends were "armed robbers terrorizing Cross River" who were killed in an exchange of gunfire with police.
"After shooting, you can't leave the body on the floor," she said. "You must take the body to the morgue." She added that some of the officers involved were eventually dismissed and others penalized because of "lapses" in the operation.
The Washington Post was unable to locate the family of Egbe's friend.
More than 90 percent of the cadavers used in the majority of Nigerian medical schools are suspected criminals who died of gunshot wounds, according to a 2011 report in the medical journal Clinical Anatomy. The estimated ages are between 20 and 40, and 95 percent are male. Zero are from body donations, the globally preferred method of sourcing cadavers.
"Nothing has changed 10 years later," said Emeka Anyanwu, a professor of anatomy at the University of Nigeria in Enugu who co-wrote the study. "If anything, it is even worse."
He attributes the shortage of cadavers in Nigerian schools and the paucity of alternative sources to the widespread superstitions around dead bodies, which prevent people from donating.
Dead criminals are regarded as government property in Nigeria, and giving them to medical schools is backed by law. The law does not stipulate how long such a body must remain in the mortuary before it can be donated. Relatives must pass through extensive red tape before they can reclaim a cadaver.
"I intervened in a number of cases where relatives came to claim cadavers," Anyanwu said. "Each time, I told them to go and get a police and court report first, but they hardly ever returned."
Bodies in the Ezu River
In January 2013, images of about 20 male bodies floating in the Ezu River in the southeastern state of Anambra shocked the country and embarrassed the government.
Emmanuel Iloanya, a 63-year-old electrician, joined the throngs drawn to the gory sight, about 10 minutes away from his home. But unlike many of the onlookers, he jumped into the river and began turning over the bloated bodies. He was searching for his son, Chijioke.
Iloanya last saw Chijioke in handcuffs at a SARS station in November 2012, after the 20-year-old and some of his friends were arrested for allegedly making noise at an event. A SARS officer soon got irritated with their constant petitions, Iloanya said, and told him and his wife point-blank that he had killed their son.
"My wife fainted, and the man pushed us out of his office, so there was no opportunity to even ask about my son's body," Iloanya said.
The police defense counsel, Innocent Obi, told the judicial panel in November that police records showed Chijioke was arrested as an armed robber and died of injuries he sustained during an exchange of gunfire with police. He later confirmed this account in an interview with The Post.
Iloanya didn't find Chijioke in the river. Leaders of a separatist group, MASSOB, would eventually claim the bodies were their members who had been arrested by security agents. The state government denied this and removed the bodies but did not make public the findings of any investigation.
Eight years later, Iloanya still hopes that the police can be compelled by the new judicial panel to reveal what they did with his son's body.
"Among the Igbo people, someone who dies is meant to be buried among his ancestors so that he will reincarnate with his family instead of with strangers," Iloanya said. "If I find my son's corpse, my mind will be at rest."
Danielle Paquette in Dakar, Senegal, contributed to this report.
RELATED ISSUES

Issue
Conflict and Peace Building
Conflict and Peace Building

Criminal Justice