This series is part of the Pulitzer Center's nationwide Connected Coastlines reporting initiative presented in partnership with NC Newsline, with support from the Solutions Journalism Network.
---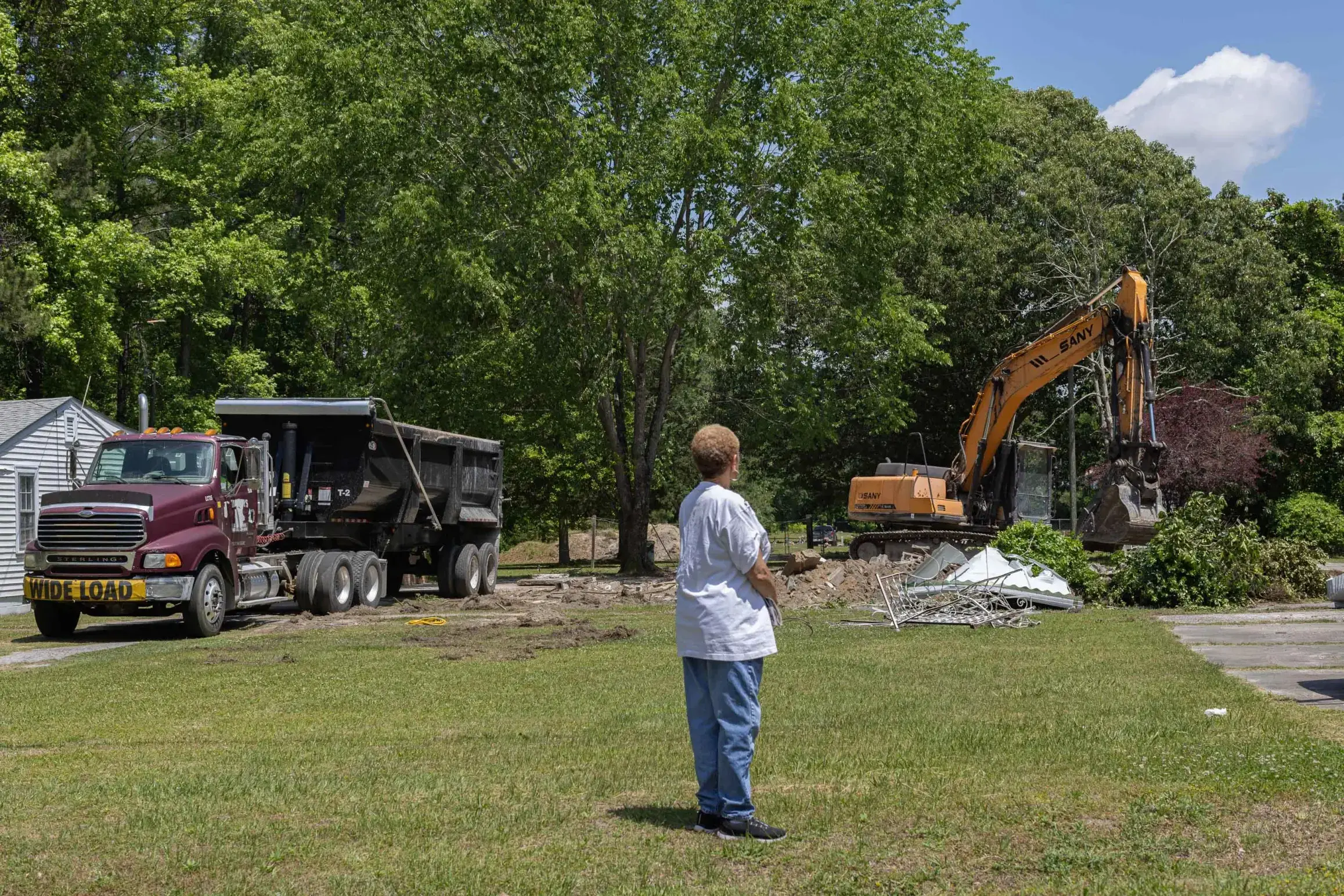 When Hurricane Floyd hit in 1999, Bobbie Jones was living at his mother's house just outside the Princeville town limits. He didn't think the house would flood, but he awoke to ankle-deep water in his yard, and his sister's call warning him to evacuate. 
Soon the water rose to the first doorstep, then to the second. A rescue helicopter passed by and he waved. Eventually it dropped a harness and lifted him to safety. The water filled the house, stopping just shy of the ceiling.
Jones, 62, is the son of sharecroppers who farmed until 1975. He grew up in a small house in a field between Mildred and Conetoe (pronounced Coe-neeta) not far from Princeville. He left home, served in the Marines in Turkey, and graduated from Howard University with an MBA. He worked at a Fortune 500 company, but was laid off. 
---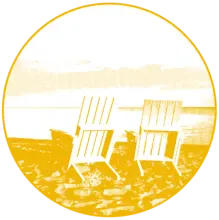 As a nonprofit journalism organization, we depend on your support to fund our nationwide Connected Coastlines climate reporting. Donate any amount today to become a Pulitzer Center Champion and receive exclusive benefits!
---
Initially, Jones had no desire to move back to Edgecombe County, but he did. He's been a high school principal for years, and mayor of Princeville since 2014. 
On a spring day in 2022, he stands at the top of the levee that has failed to keep the Tar River out of his town. He can't swim but doesn't fear the water. He looks out across the trees toward the Tar and he sees possibility.
In 1967, the U.S. Army Corps of Engineers built a 2.5-mile earthen levee system on the south side of the Tar River meant to flood-proof Princeville. When a second phase of U.S. Highway 64 was constructed through Princeville and Tarboro in the 1990s, sections of the elevated road "dam" with underlying culverts replaced the south portion of the levee. 
But the levee system has repeatedly failed.
Floyd submerged Princeville under 15 to 20 feet of water for nearly two weeks, and destroyed most of the town, causing more than $250 million in damage. 
After Hurricane Floyd, the USACE began the levee improvement study and finished it in July 2016. It was a celebration, Jones says, and the town only needed to wait for the plan to be funded.
"And, of course, Matthew came in [October] 2016, right after the meeting," Jones says.
During those historic storms, water circumvented the levee to the north at Shiloh Landing, rushed over the levee near the railroad bridge, or inundated the town from the south through levee culverts along U.S. 64 where no floodgates were installed.
As a result, the levee and highway trapped the water in Princeville "like a fishbowl," Stanley Riggs, a retired East Carolina University coastal geology professor says. 
Hurricane Matthew drowned the town under 10 feet of water and destroyed 450 homes. A 2017 flood assessment by a Raleigh engineering firm hired by the town shows that the levees were built several feet lower than designed, and the highway "dam" was built too low to act as a levee. The levee's southern section was abandoned, as recommended by the USACE and the rest of it was neglected. An NC State study shows that repeated flooding weakens the Princeville levee in ways "invisible to the naked eye," which increases its likelihood of failure, while more frequent flooding due to climate change poses a great risk to its integrity.
In January 2020, the USACE received $39.6 million to elevate U.S. 64, extend the levees and add flap gates to seven ungated highway culverts. But after a review in February 2022 by the USACE, the levee improvements have been postponed.
According to USACE Chief of Public Affairs Dave Connolly, the northern levee extension could cause flood water to back up and increase flooding upstream, including in Tarboro. Forcing more water through the 90-degree river bend northwest of town would increase flooding in communities downstream, he says. 
The USACE is reworking the plans to create "an engineering solution that works for everybody" but there is no timeline for when the upgrades will happen.
Former Mayor Delia Perkins says the difference in the recovery and support between Floyd and Matthew has been stark. When Floyd hit, "people did not realize that Princeville was the oldest town incorporated by Blacks in the United States." That brought a lot of support to the town, Delia says. "Everyone was on one accord." 
The town almost fully recovered, and most folks moved back. But once the houses were back up and the town returned to normal, that energy fizzled. She warned people that if there was another hurricane, recovery would be different.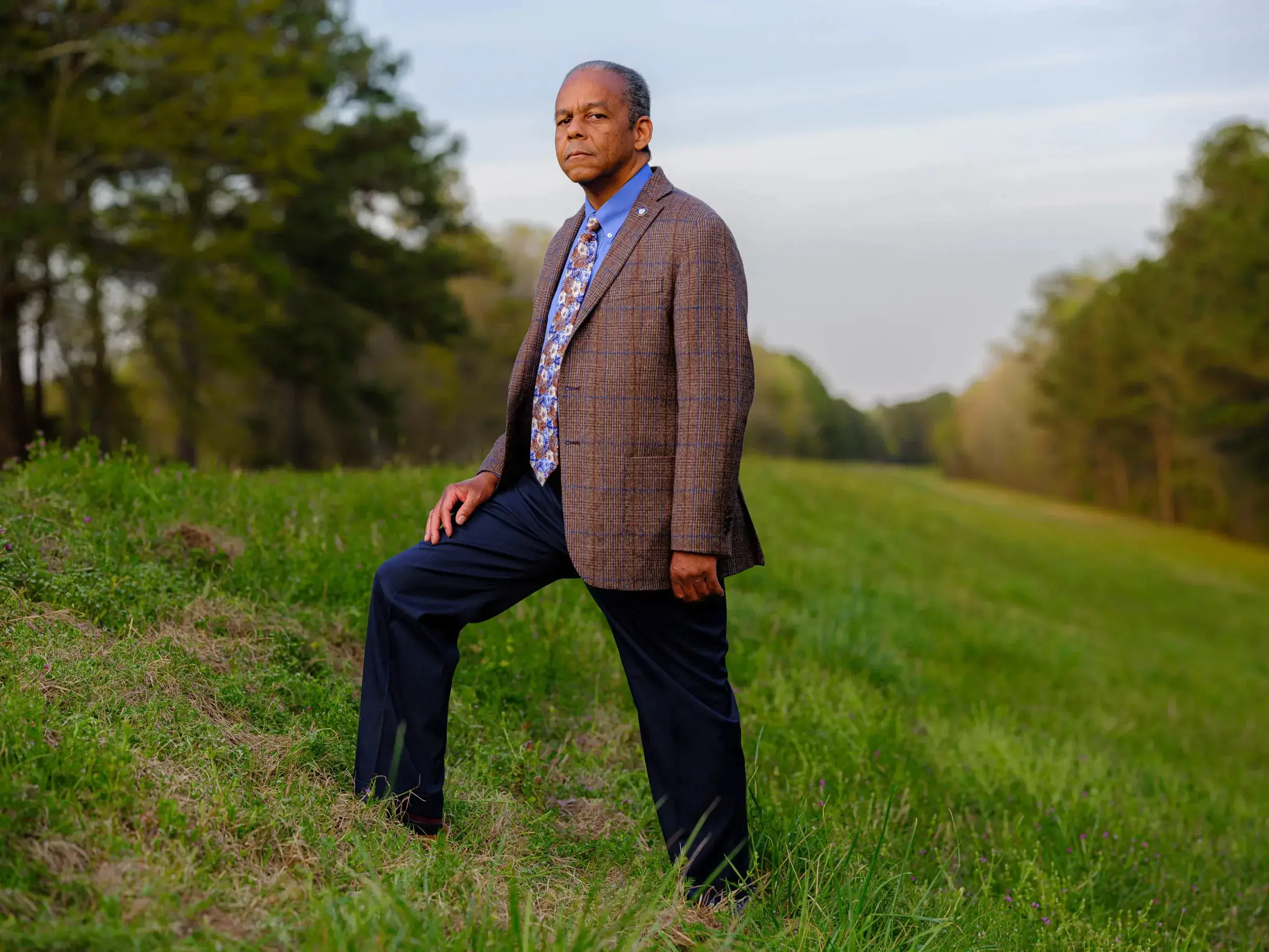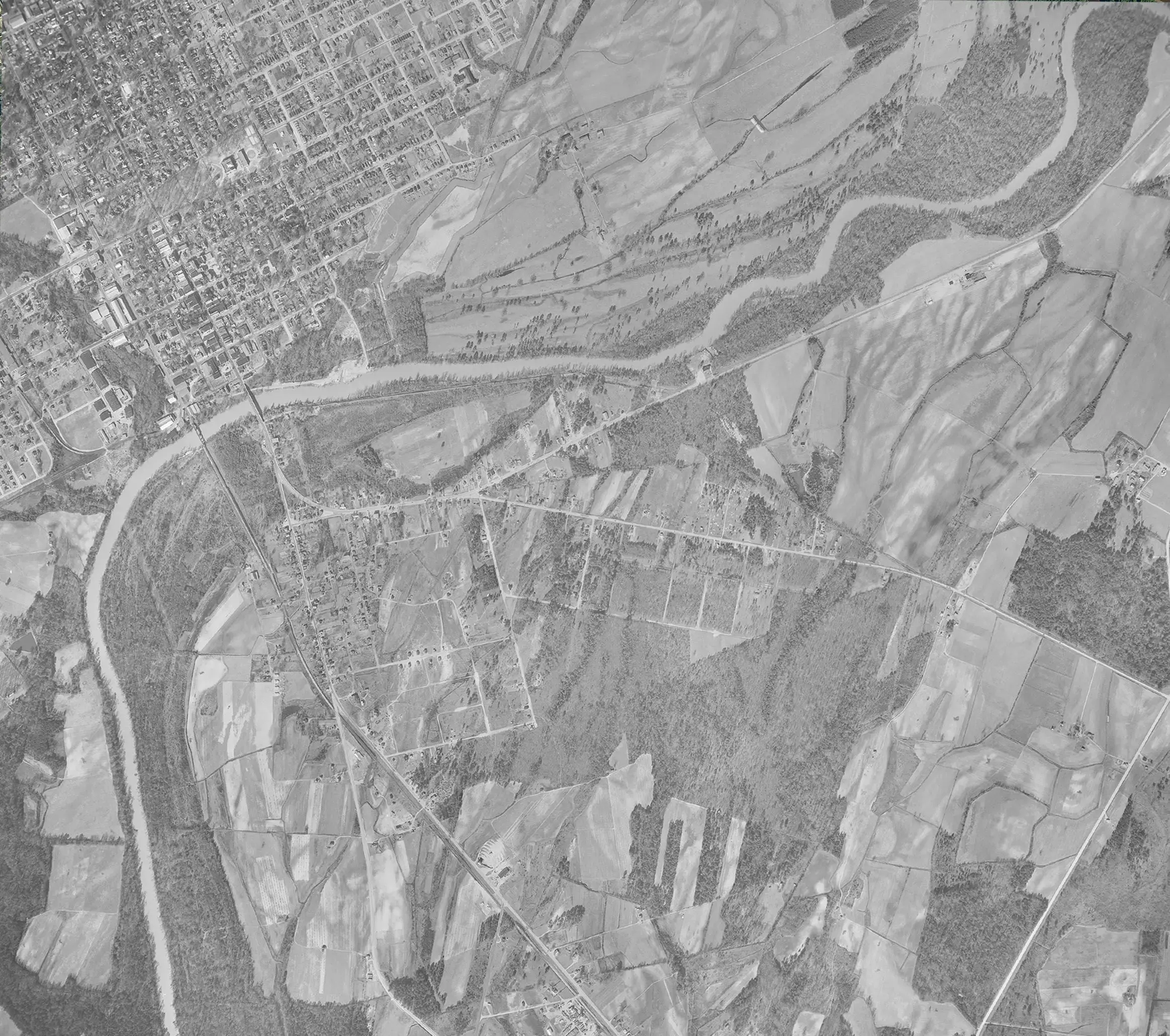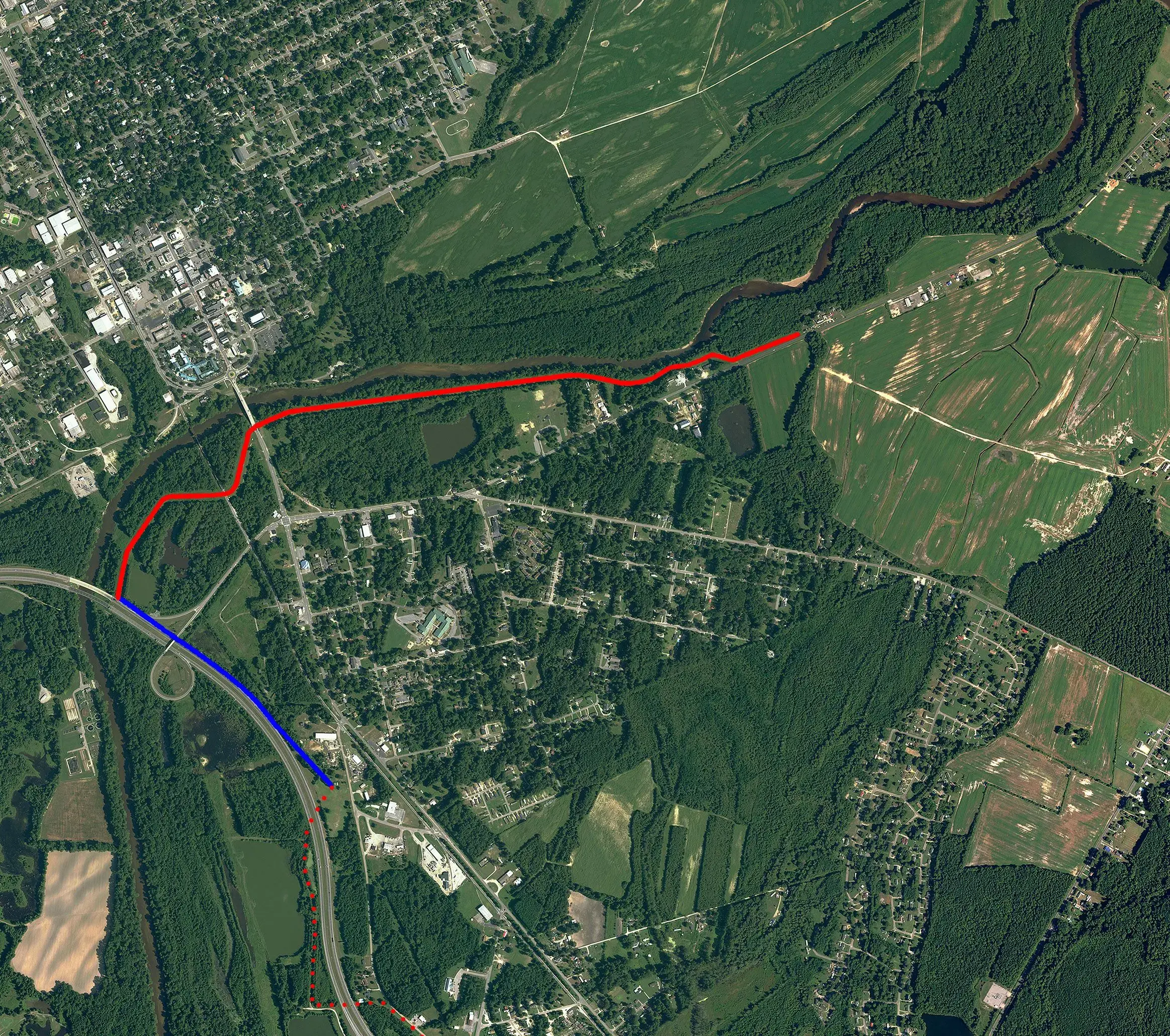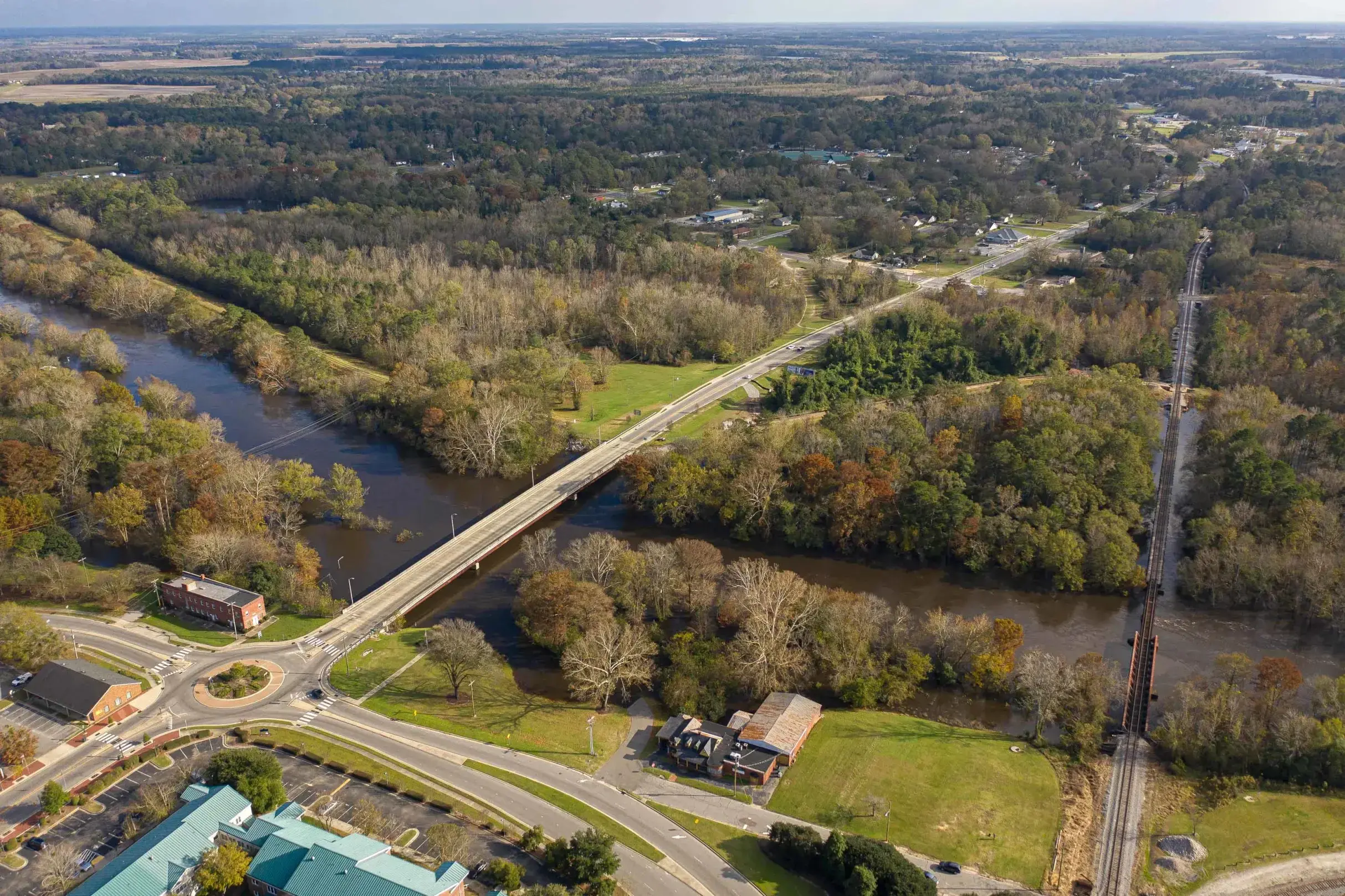 Progress and Delays
Rick Luettich is an expert on hurricanes and storm surge, and director of the Institute of Marine Sciences at the University of North Carolina at Chapel Hill, and the Center for Natural Hazards Resilience. He says that a warming climate allows hurricanes to hold more moisture and release more rain. On average, this warming is likely causing the storms to grow larger, stay stronger for longer, and move more slowly, so they linger and cause more flooding. 
"We should expect more storms that look like Florence, that look like Matthew," Luettich says. When they will occur is a "crapshoot," he says, "but it's likely to have the types of impacts that Floyd had." 
Princeville has a plan to adapt, and a coalition of partners including universities, nonprofits, churches and government agencies to help. 
​​The U.N. Intergovernmental Panel on Climate Change says climate adaptations and solutions should have a long-term focus, address multiple issues simultaneously, and be tailored to the needs of local communities and ecosystems.  
In some ways, the Princeville Comprehensive Plan does just that. It preserves historic Princeville as the "cultural heart" of the town, while making it more self-sufficient and resistant to flooding compounded by climate change. It also aims to jump-start its economy, and strengthen its connection to the land and water. 
The plan was shaped by community feedback and previous incarnations—including one Freedom Org contributed to—and can be adapted as the needs of the town change.
Flooding is still the main concern for all local residents, who want flood-resistant housing, as well as businesses that serve their daily needs, according to surveys that shaped the plan. 
With the help of the state and a FEMA grant, the town is relocating essential services—such as the fire department and public works—to a 53-acre parcel located about two miles out of the floodplain south of town near U.S. 64. 
The land will have multi-family homes where people can relocate, and businesses with easy access to U.S. 64. Parks and open green space would connect the community to historic Princeville. 
A subdivision of single-family homes, small businesses, green space, and community gardens are planned on another 88-acre parcel at the southeast edge of town along Shiloh Farm Road and Greenwood Boulevard. 
(The town hall was rebuilt to be more flood-resistant, Jones says, and will remain in the floodplain.) 
Though Princeville's relationship with Tarboro is different than it was 100 years ago, Jones stressed the importance of having all the services the town needs within its boundaries, of not having "to be beholden to anybody; not have to beg for anything."  
"We are over 150 years old, and we have two gas stations, no grocery stores, one convenience store, one restaurant, no hotels, so if we tell people to come, where are they going to stay? Tarboro. They get all the tax benefits. So that's why it's important for us to put a hotel on that 53 acres, a gas station on that 53, a grocery store on that 53 acres, everything that we need," says Jones.
Delia Perkins recognizes the town's plan is daunting. "If you got Pinto money and Cadillac ideas, it's very hard," she says.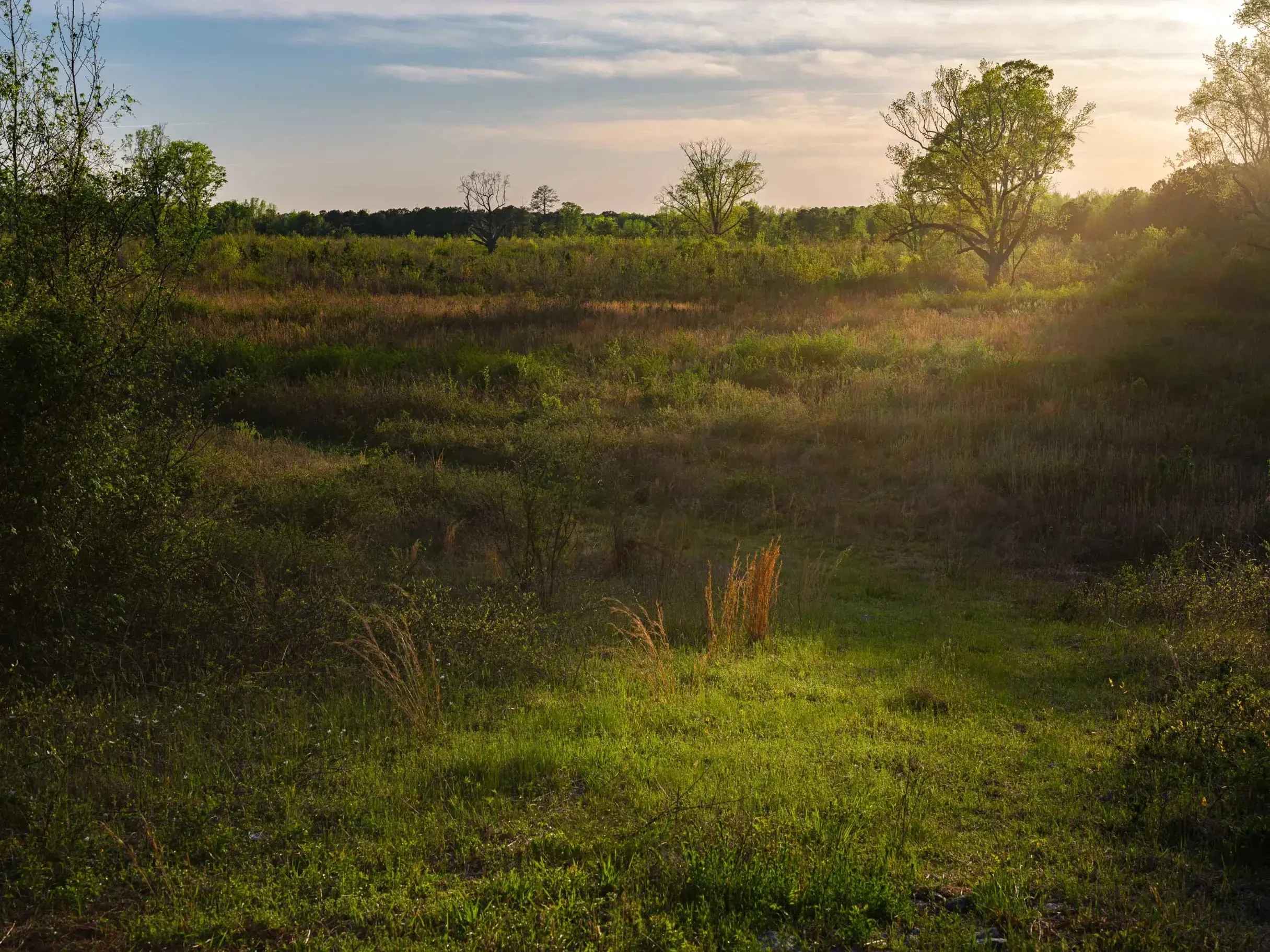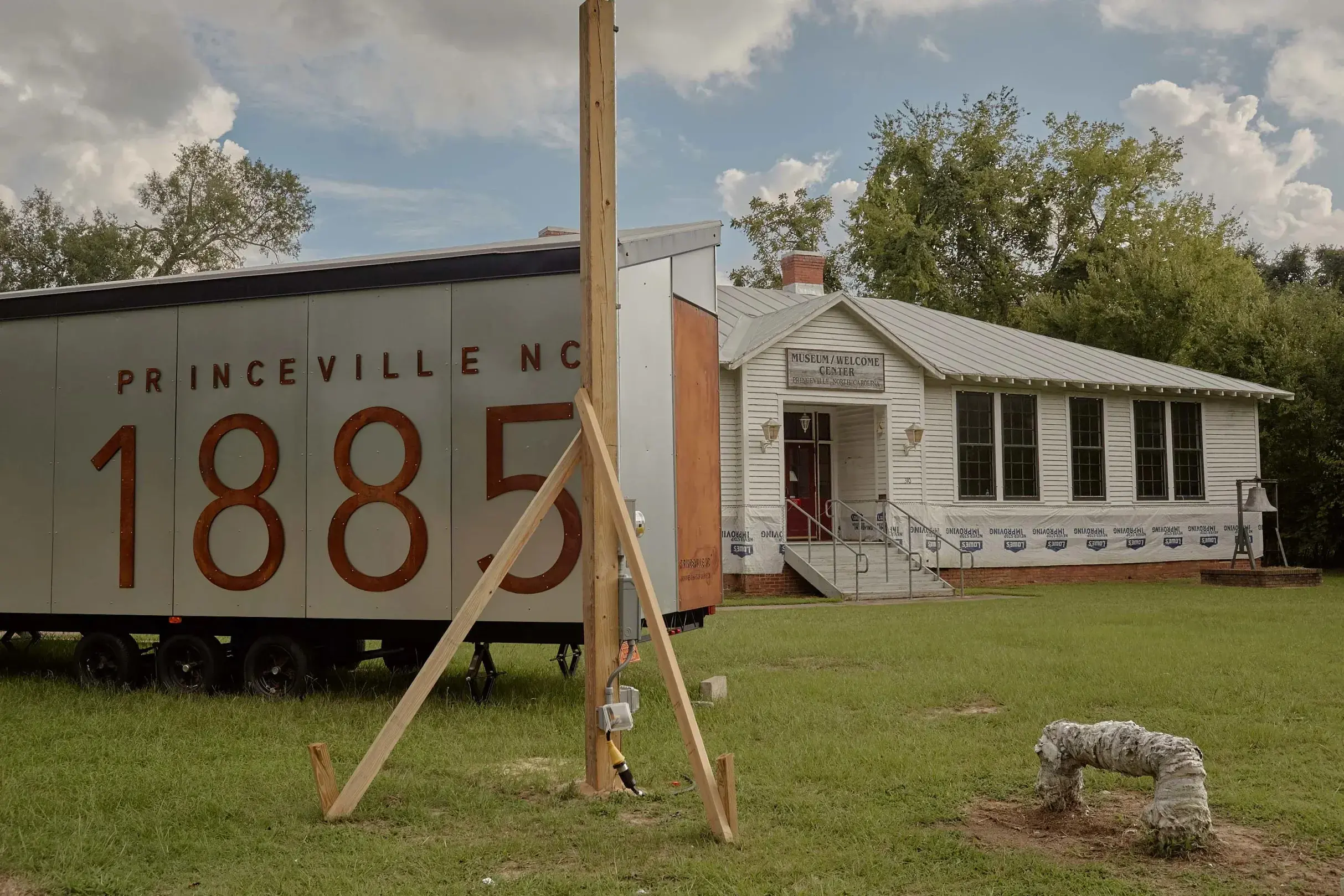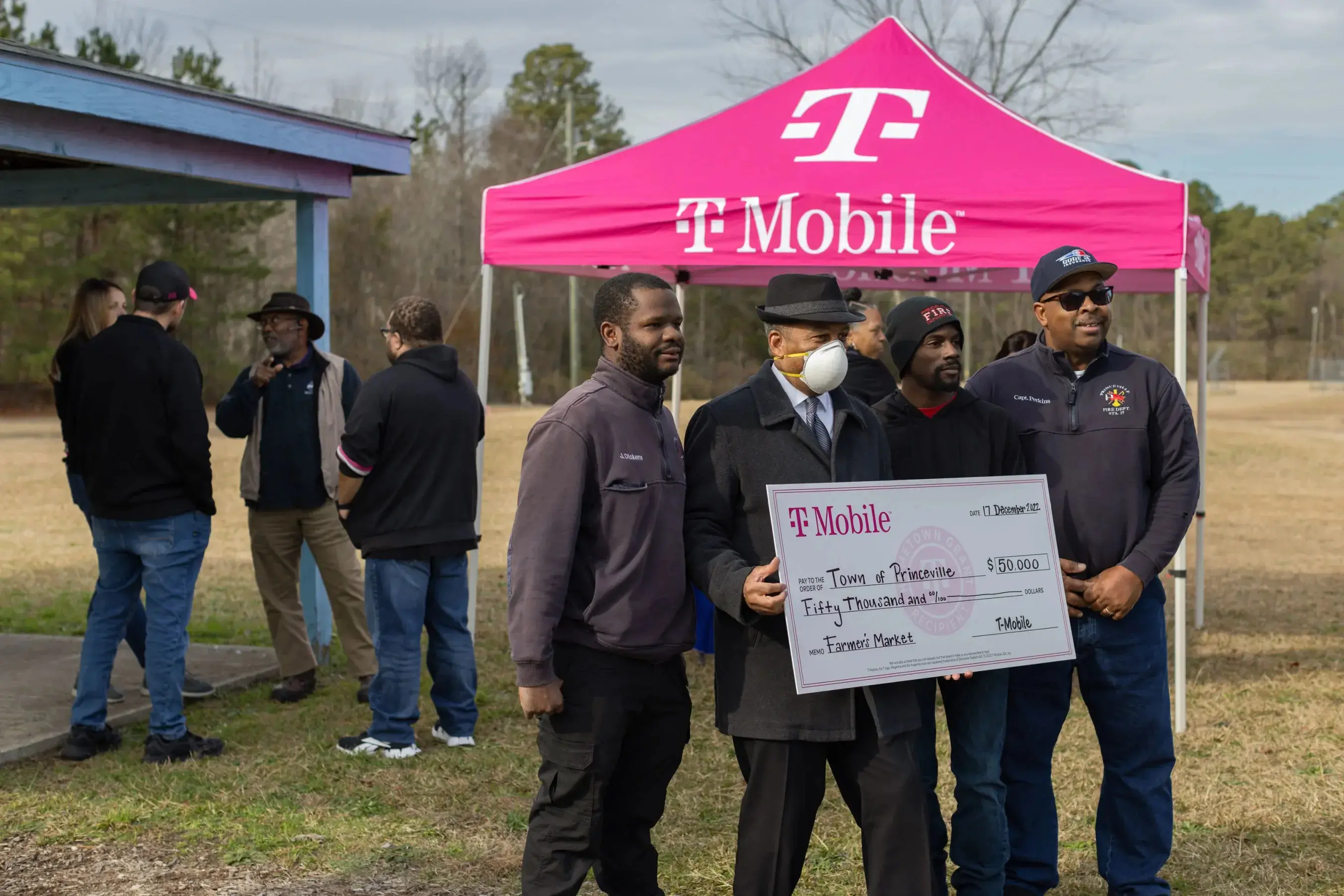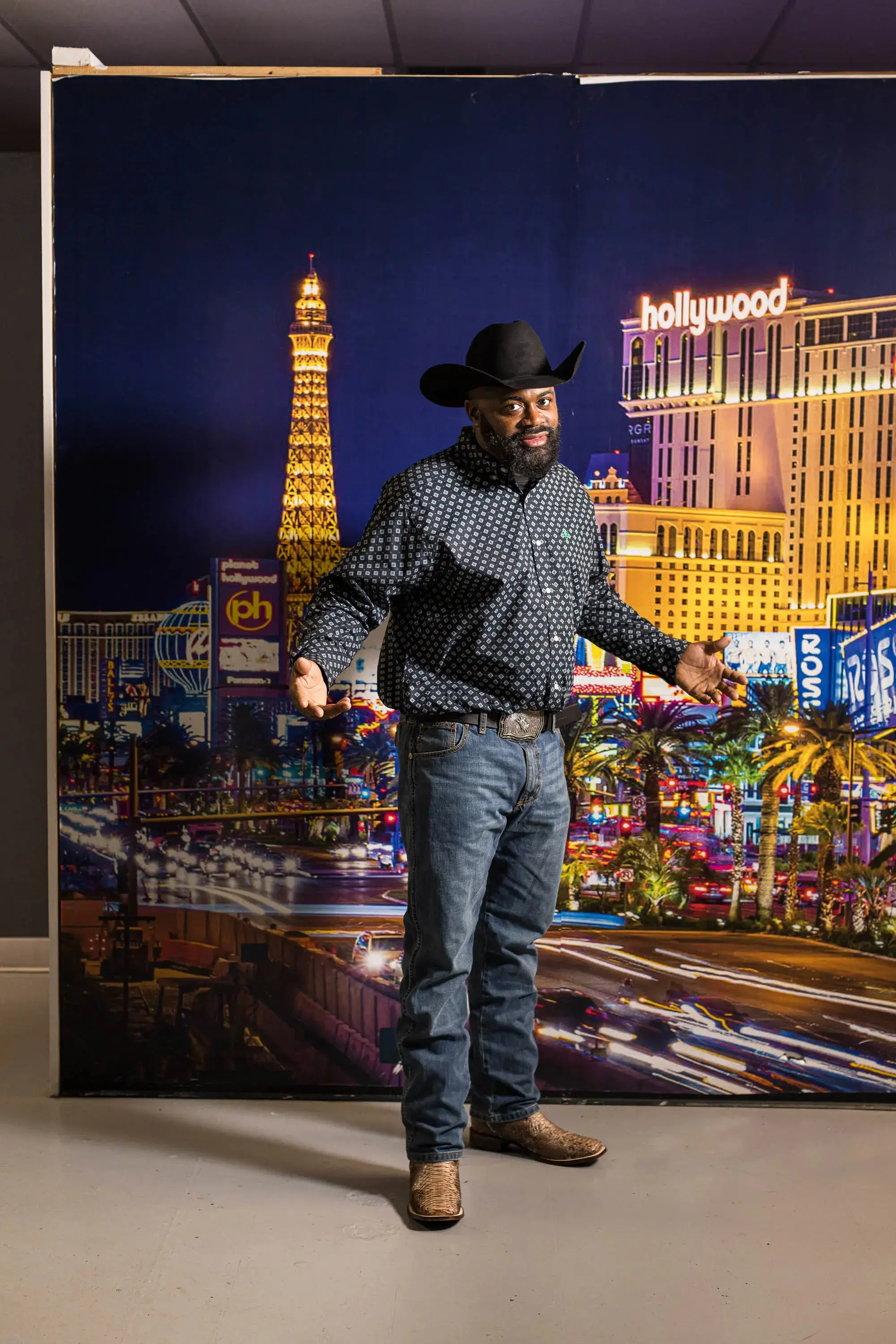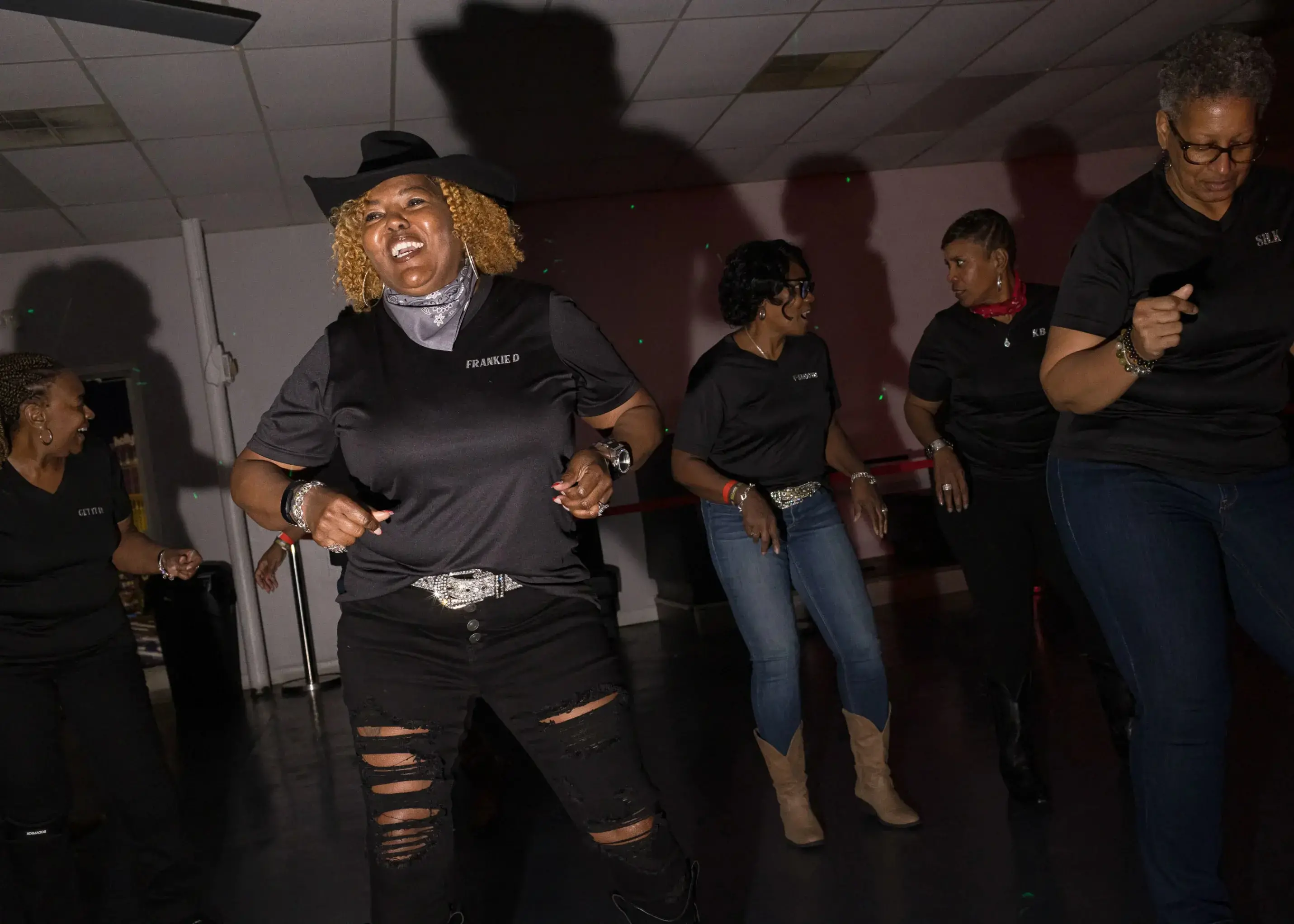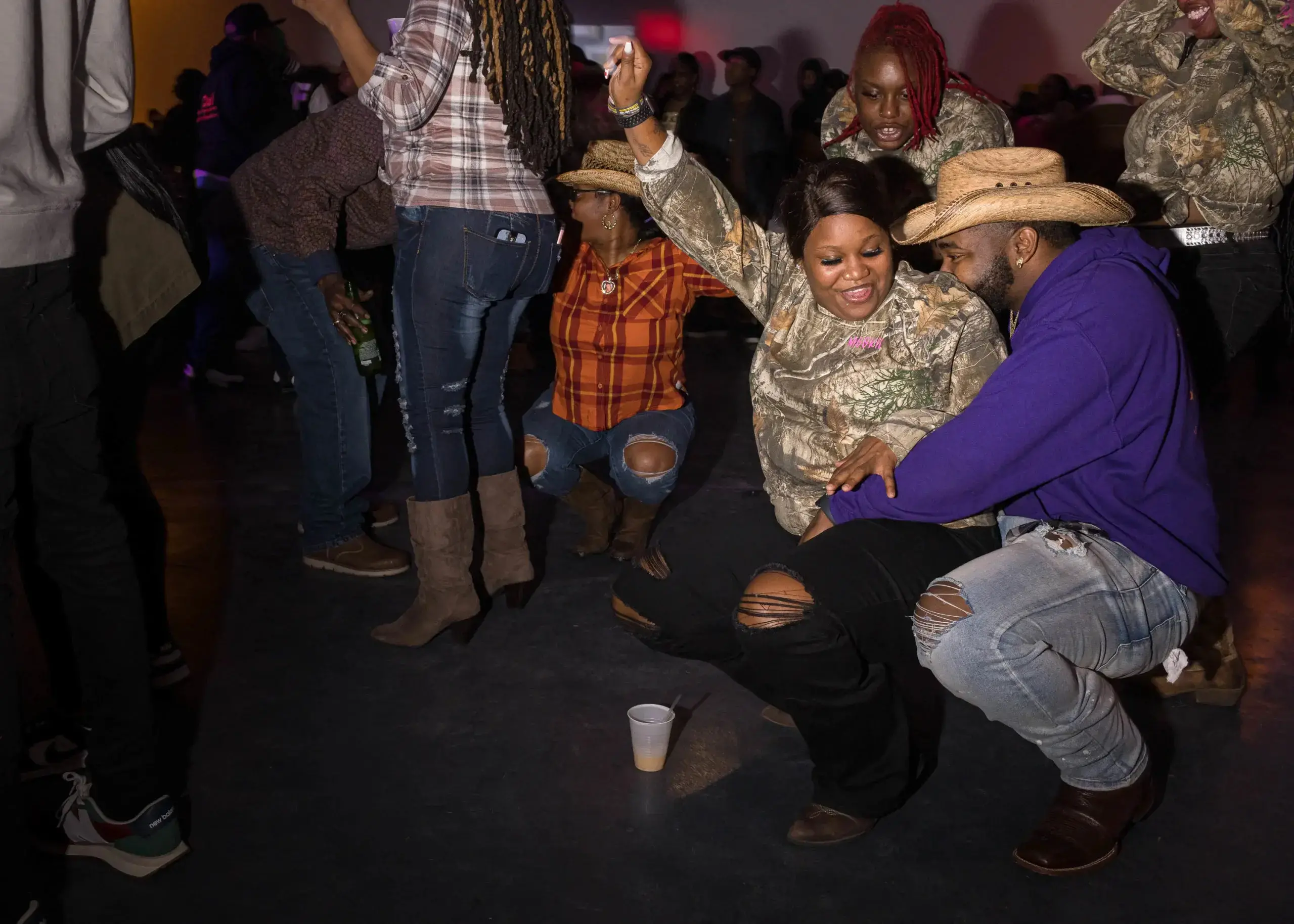 To jumpstart Princeville's economy and increase its tax base to fund town services, the plan sets several goals promoting town businesses. To reduce blight, vacant, bought-out and town-owned land will be cultivated for gardening, including a permanent community garden and a farmers market where vendors can sell healthy produce. 
Andy Fox, director of N.C. State University's Coastal Design Lab, worked with the Conservation Trust for North Carolina to design and install rain gardens at Princeville Elementary School to catch stormwater runoff. His lab and CTNC are working to turn bought-out vacant FEMA property back into wetlands, which absorb nuisance flood water from everyday storms. 
Fox calls Princeville's plan an "adapt in place, micro migration" strategy, where people essentially move to the end of the block where land is higher, which he says is more realistic in a place like Princeville, where emotional attachment to place is strong. 
"Princeville is a model for climate resilience solutions that we can scale," Fox says. If successful, he believes the plans can be applied elsewhere. 
Under the plan, Princeville will be transformed into a cultural and recreational tourism destination with greenways and trails that connect historical sites like Freedom Hill, the town museum, and the town's first church, Mt. Zion Baptist, and the untapped natural splendor, like the Tar River. 
Community festivals will draw tourists to historic Princeville—like Freedom Org's 2022 inaugural Princeville Homecoming celebration. It drew hundreds of people with its cycling tour of Black farms, kayaking excursions, dinners and events around the county that celebrated Princeville's past and future. 
The levee delays won't affect the recovery and redevelopment plan, according to Jones, who says the 53-acre project is in its final stages, with committed developers. 
He doesn't want upstream or downstream communities to be flooded because of Princeville's levee, but the recovery, levee improvements, and town redevelopment processes are moving too slowly, Jones says. He is frustrated but optimistic.
"[The USACE can come up with a plan] if they so desire. If they choose not to, we will continue to do what we normally do—we are gonna stay there and mitigate as much as possible, and God forbid if another storm comes, we will have to reach back out to all of our partners as we have done in the past."
Bureaucracy prevents FEMA grants from reaching locals scattered by Hurricane Matthew, and mismanagement with ReBuild NC—funded by $800 million in federal tax money—keeps them from moving back into new or repaired homes. 
Four floodgates damaged by Hurricane Matthew and selected by the town for repair have been approved by the USACE. Jones says the contractor will begin bidding this month; repairs should be done by the end of the year. 
But June is the official start of the Atlantic hurricane season, and the town will be at risk until the gates are fixed. 
A lot of elderly people still live in the floodplain. Many are renters, so landlords, even those who don't live in Princeville, would receive the buyout money. Jones worries that if most of the houses are bought out, the town could lose the levee improvement money. That's because the funding agencies could say there aren't enough people living in the floodplain to justify the investment — one of the reasons Jones has opposed the buyouts. 
With rising home prices, those who own their homes or are close to paying them off can't justify moving. Or they have other reasons to stay put. 
Delia Perkins recalls several elderly people who fled their homes flooded by Hurricane Matthew and settled in Tarboro. Some have passed away from the grief of missing home, she said. "They thought they were going to be happy going somewhere else. But then a lot of them realized that they wanted to come back home, but they didn't have the necessary funds to come back home and there was nobody to help them," she says.
"Don't Lose The House"
Ann Carney Adams, 71, whose home was damaged by Hurricane Matthew, is choosing to stay in Princeville, on the land that has been in her family for generations. When she was growing up she could stand in the front yard and holler at relatives living across and down the street. There were so many good times, she says, even though when it rained her parents worried the next flood would come.
Ann's been through a lot in this house—at least three floods she can remember, including Floyd and Matthew. 
After Matthew, Ann, a former town commissioner, enrolled in the ReBuild NC program to help with minor repairs. In 2018, ReBuild NC, also known as the state Office of Recovery and Resiliency, offered to tear down her house and construct a new one, according to state records. Instead of having her home bulldozed and its materials go to waste, Ann let locals salvage the house for parts: interior wood paneling, exterior siding, doors, windows and the new air conditioning unit. The home became uninhabitable.
It was supposed to be demolished and rebuilt in six months. Instead, the home sat for two years before it was torn down. 
The stress and uncertainty of navigating the aid system after a flood is worse than the disaster itself, Ann says.
Ann works part-time at the Edgecombe Public Library in Tarboro. Based on her income, she didn't qualify for temporary relocation assistance, so she is stuck paying a mortgage on a house that she can't live in. Her rent in Tarboro is double her mortgage, she says.
She battles depression and anxiety. She worries about filing for bankruptcy, about becoming homeless. She finally turned to her church for prayer. People came up and put money in her hand and walked away. Others paid for some of her housing bills. She's gone through several case managers at ReBuild NC, who have been just as frustrated with the system as she is. 
She stayed on the phone for two hours with an aid organization before someone answered the phone because she didn't want to lose her place in line. When she could leave her phone number, it sometimes took nearly a week to get a call back. Other times, she received contradictory updates from ReBuild NC.
She says a lack of faith in elected officials at all levels, and a lack of time, prevents many elderly residents from attending meetings or becoming involved with the town recovery process. 
"Through the stress of all that, when you are a senior citizen, you're just trying to figure out what your next step is and if you're going to have enough money to do what you've got to do. By the time you actually get back in your home, it's ruined your health, your mental state," she says. 
Beyond a chain-link fence in her backyard is a one-acre private cemetery where her mother sold plots. It's full, and connects to the historic community cemetery down the street.
Ann's mother and father, younger brother, and her ex-husband are buried right behind her house, and she has a plot waiting for her, too. 
"I know exactly where I'm going. That's one reason I tell people I don't have any desire to leave. This is where I'm coming back to anyway," she says.
She visits the house often to tend to the cemetery. 
"Just touching this soil calms me, grounds me," she says.
When Ann looks at her 18-month-old granddaughter, Phoenix, she wonders about what her grandfather, Jolly, must have done to even be able to purchase the land that was passed down to her. 
She thinks about her ancestors: "How on earth did they do what they did? Slaves trying to get to freedom had to take their kids and their families and their [elderly] and go through the woods and through the swamps and did what they had to do to get where they thought they needed to be," she says.
"And I promised that baby we're going to get there. I don't know how, but we are going to get there. Giving up is not an option. Too many people went through too much to get me where I am today."
"One of the last things my mother says to me before she died … she says, 'don't lose the house.'" Her voice broke, and she teared up. 
In late April, after NC Newsline contacted ReBuild NC, officials and Rescue Construction Solutions finally met with Ann about demolishing her home.
ReBuild NC director Laura Hogshead said that Ann's case has been escalated to high priority. Her home should be rebuilt and elevated—higher than FEMA standards—in four months, give or take reasonable weather delays and unforeseen issues.
Ann said that communication from ReBuild NC suddenly got better, and they also later approved rental assistance for her until her home was complete.
Then at 9:25 a.m. on May 9, Ann texted:
"GM the house is already halfway down. No one notified me but to God be the glory."
 Demolition had begun.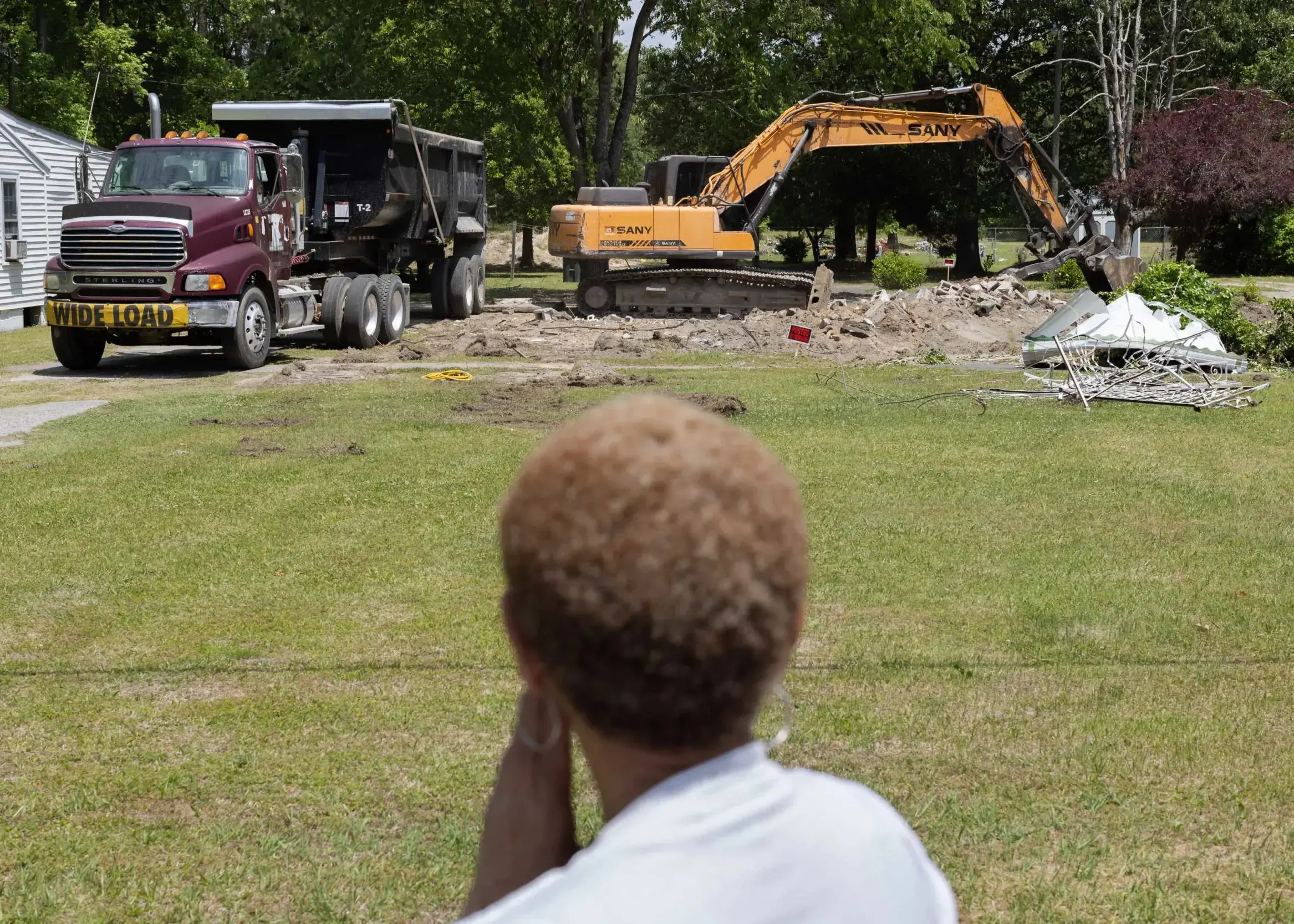 RELATED ISSUES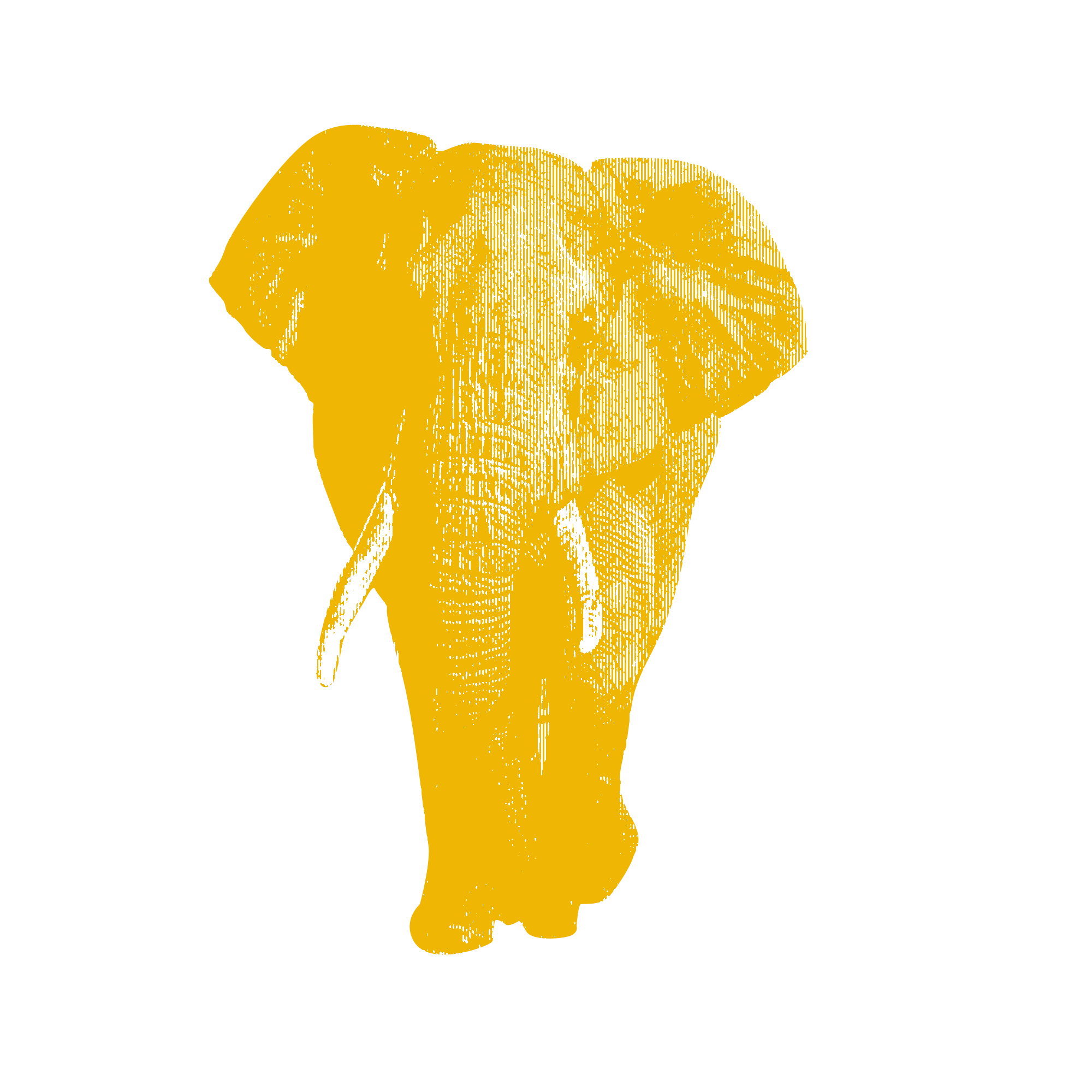 Issue
Environment and Climate Change
Environment and Climate Change

Issue
Land and Property Rights
Land and Property Rights

Racial Justice
RELATED INITIATIVES