Justice is elusive for Filipino workers exploited by envoys invoking diplomatic immunity, but when the diplomats are Filipinos themselves, impunity is further enabled by the government that chooses to look away.
---
MANILA, Philippines / HONG KONG — At first the deductions from her salary were not a big issue for former domestic worker Ellen Germio. She was just happy to have a job and provide for her child whom she left in the Philippines.
Ellen was paid only €376 (P22,842), then the equivalent of $500. Her contract stated that she should have been paid a monthly salary of €750 (P45,562.50).
When Ellen began working for minister-counselor Iskender Okyay of the Turkish embassy in Berlin in July 2010, things were good for the first months. She had a key to the house, some afternoons off, and was allowed to be with the Filipino community for Sunday Mass. 
---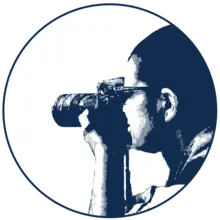 As a nonprofit journalism organization, we depend on your support to fund more than 170 reporting projects every year on critical global and local issues. Donate any amount today to become a Pulitzer Center Champion and receive exclusive benefits!
---
It was after New Year's when the Okyay couple's attitude changed. 
On New Year's Eve, Ellen felt homesick, missing the usual festivities in the Philippines. Crying, she said she asked permission from the family to take the evening off. 
On January 1, 2011, Ellen came home to a fuming Okyay and his wife. They had expected her to be back in the morning, but Ellen returned later in the day, making the most of the holiday. 
Okyay told Rappler that Ellen did not ask permission to leave at all. Ellen wrote an apology letter to the couple: "I should, and really should, punish myself [for] going out. I don't need a free day anyway," she wrote, even though her contract entitles her to at least one free day a week.
Ellen said she had written the letter only for her peace. For coming back late from her day off, she had received a "deafening" scolding that caused her sleepless nights.
For the rest of January, Ellen was not allowed any day off at all. It was then that she decided to plan her escape – a plan that pushed through by the end of the month.
Challenging immunity
Ellen worked for roughly six months for Okyay. Ban Ying, a Berlin-based nonprofit that assists migrant domestic workers employed by diplomats, calculated that Ellen received only €1,780 (P108,135) of the €5,008.06 (P304,239.65) she was entitled to, yielding a difference of €3,228.06 (P196,104.65).
Backed by a lawyer, Ellen brought the matter to the Berlin labor court in an attempt to get her back wages. By December 2011, the German embassy wrote to Ellen, saying that they attempted to engage with Okyay on the possibility of paying back wages, but he declined any further talks.
"I regret that because of the diplomatic immunity of your former employer, further clarification and an agreement on the matter cannot be reached," the foreign ministry wrote in German.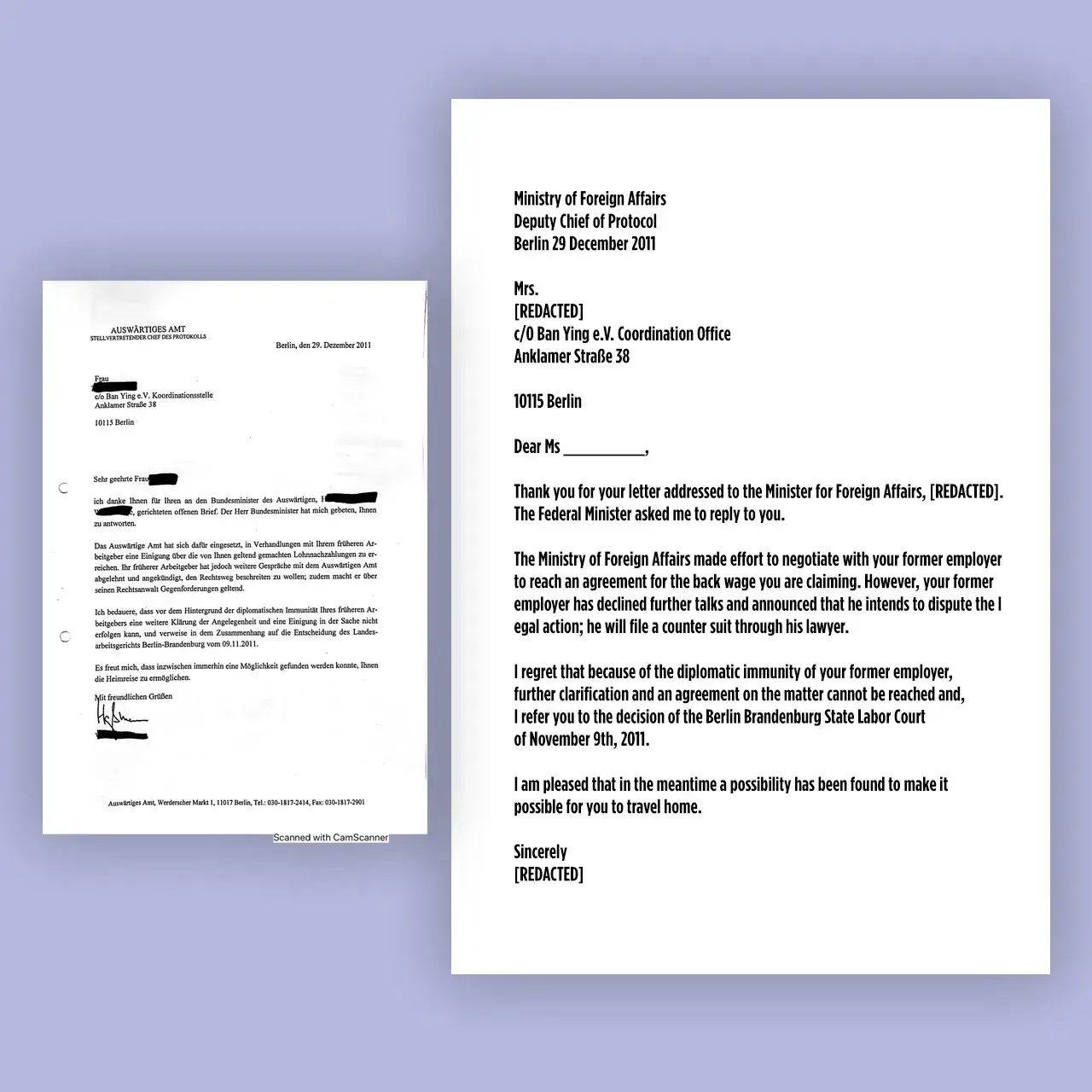 "This is not a maid abuse case at all," Ellen's former employer Okyay told Rappler. He said he paid her in full, and never overworked her. He also insisted that she stole money from their family when she escaped.
"My understanding is that she decided at one stage to stay in Germany at any cost…. By leaving the house without informing us, she failed to comply with the terms of the contract. When she realized that she entered a dead-end street, she started to make false accusations hoping to extort money from us," he said.
Okyay's theft claim against Ellen, which he reported to the police, was never proven.
Coming home
Ellen returned to the Philippines in December 2011 with monetary support she received from the German government. Some nongovernment organizations Ban Ying worked with provided her with financial capital to put up a business. 
Apart from a one-time financial aid of P10,000 from the Philippine Overseas Workers Welfare Administration, there was nothing else from the Philippine government, she said.
Ellen eventually returned to employment. She said life was better after returning home, because she could be around her daughter again.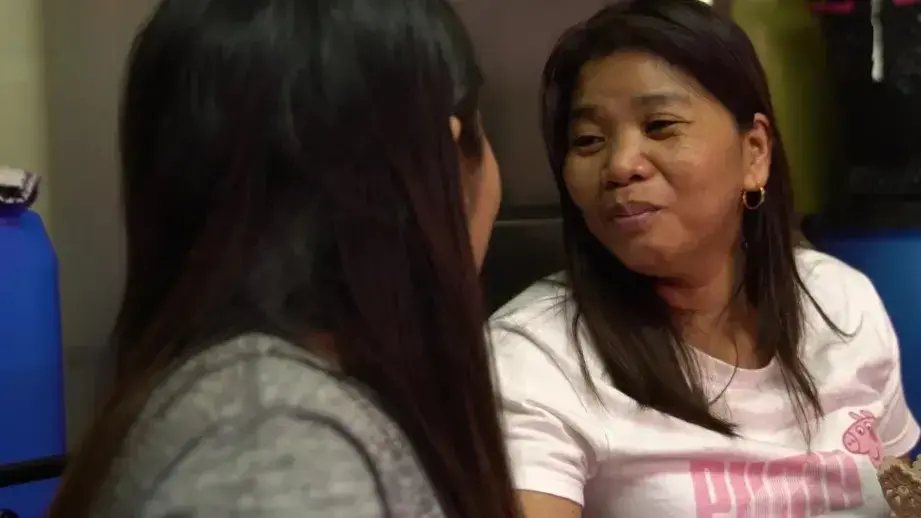 Throughout Ellen's attempt to exact justice, Okyay maintained his diplomatic post in Berlin which he held on to until January 2013. He then became Turkish ambassador to Sri Lanka, ambassador to Moldova, and served several other foreign service posts. He currently serves as foreign affairs committee advisor at the Turkish Grand National Assembly.
When Filipinos hurt their own
For decades, erring diplomats and employees of international organizations have gotten away with exploiting domestic workers, a Rappler investigation has found.
In Rappler's database, we found at least 10 Filipino diplomats who were accused of exploiting their domestic workers or allegedly abusing distressed Filipinos who were under the care of the Philippine embassy.
In 9 of the 10 cases, the workers were confirmed to be Filipino. 
Only one of the Filipino diplomats tagged in exploitation cases was reported to be dismissed from the foreign service – former Philippine ambassador to Brazil Marichu Mauro, who was caught on video physically abusing her Filipino domestic worker in October 2020. In response to the outrage caused by the video that went viral, the Philippines recalled her immediately.
In March 2021, then-president Rodrigo Duterte dismissed her, causing her disqualification from holding public office, or from entering the civil service.
Following the Mauro case, then-Department of Foreign Affairs (DFA) secretary Teodoro Locsin Jr. announced that the DFA had adopted a policy of requiring Filipino diplomats to go through the processes of what was then the Philippine Overseas Employment Administration (POEA) if they wanted to employ domestic staff during their posting. 
Private staff of diplomats, according to guidelines of the foreign affairs and labor departments, should be paid either $600 (P33,402) or the monthly minimum wage in their host countries, whichever is higher. In the US, this would be around $1,508 or P83,950 monthly, or in Switzerland, about $4,347 or a little over P242,000 a month.
Meanwhile, some high-ranking Philippine envoys tagged in exploitation cases have enjoyed reappointments. These include Manuel A.J. Teehankee, who was convicted of usury by the Geneva Police Court in Switzerland in December 2014 for paying his Filipino domestic worker only 12% of Geneva's minimum wage at the time. 
Teehankee was the Philippines' representative to the World Trade Organization (WTO) when his domestic worker filed a case against him in 2005. The case dragged on for a decade as Teehankee invoked diplomatic immunity. 
He acknowledged his mistake and said then: "No harm was intended, and all wages as sanctioned by Philippine and Swiss regulations have been long paid and settled." He also said the issue had been resolved and parties had reached a "court-approved final and binding amicable settlement."
After ending his first WTO term in 2011, Duterte appointed Teehankee to the same position in 2017. In 2023, President Ferdinand Marcos Jr. reappointed him to the position.
Another reappointee is Lourdes Yparraguirre, former Philippine permanent representative to the United Nations, who, in a September 2016 Inquirer report, was accused by her domestic worker of overwork and verbal abuse. 
Yparraguirre's former domestic worker also alleged that the diplomat "lent" her out to work for the ambassador's relatives without extra pay, according to the worker's sworn affidavit. This, despite the Commission on Audit naming Yparraguirre as one of the Philippines' highest paid officials in 2014, given her annual pay of P11.75 million ($257,320). 
The DFA opened a probe on Yparraguirre's case but did not reply to queries about its final outcome. Yparraguirre just surfaced in a photo with Duterte in May 2022, identified as the "foreign affairs acting secretary."
In response to Rappler's request for comment on the cases involving the two Filipino diplomats, the foreign office said it "takes seriously any and all allegations of abuse against overseas Filipino workers at Philippine foreign service posts." Invoking the Philippine Data Privacy Act, it, however, said it could not provide more information on these specific cases.
"The department gives its assurances that it investigates all complaints filed before it against its personnel, and also institutes criminal actions where warranted," the DFA said.
Reiterating its commitment to OFW protection, the department also said it takes steps to ensure probe integrity, and exacts accountability from personnel found to be committing or enabling abuse. 
Hong Kong case
Global financial hub Hong Kong calls itself "Asia's world city." Here, expats are a typical sight as there are 125 consulates-general, honorary consulates, and officially recognized bodies. 
The city is also host to 338,189 migrant domestic workers as of 2022, with Filipinos and Indonesians comprising the biggest groups.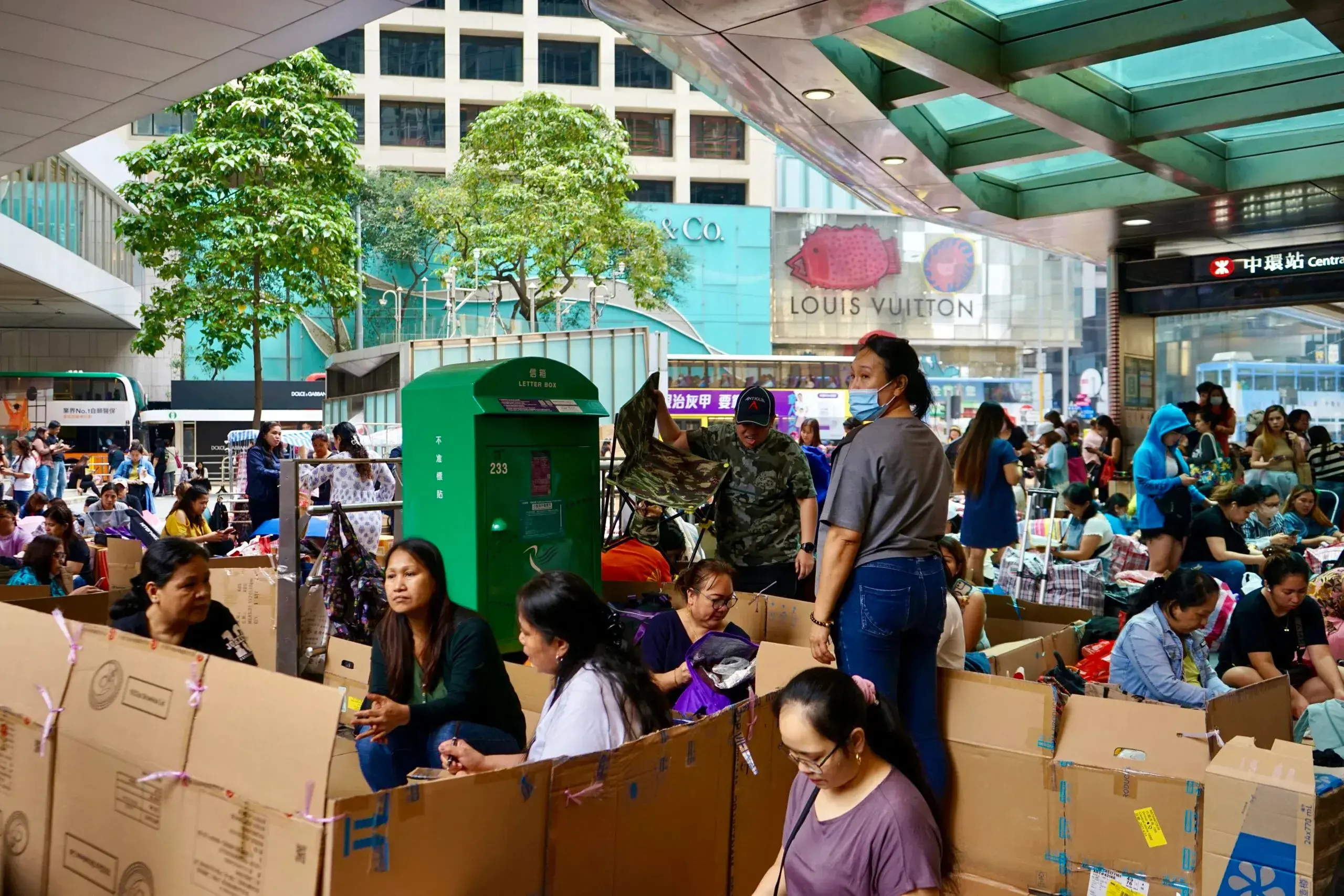 In the Philippine Migrant Workers Office in Hong Kong, Antonio Villafuerte serves as assistant labor attaché, a position he has held since 2018 when he was appointed by then-labor secretary Silvestre Bello III. 
It is the same position that Villafuerte held in the Philippine labor office in Riyadh, Saudi Arabia when he was implicated in a "sex-for-flight" scheme. Villafuerte, along with a number of Filipino consular officials in the Middle East, were accused of sexually abusing or prostituting distressed OFWs in exchange for priority repatriation.
In June 2013, then-Akbayan representative Walden Bello exposed the scheme. Three repatriated OFWs came forward to expose the abuses they allegedly experienced under Villafuerte's care, including attempted rape and sexual harassment.
The scandal exploded with investigations launched by the Department of Labor and Employment (DOLE), the DFA, and both chambers of Congress. 
In July, Bello brought the case to the Department of Justice (DOJ). In August, the DOLE concluded its investigation, with then-labor secretary Rosalinda Baldoz clearing all DOLE personnel from any involvement in the sex-for-flight scheme.
However, the labor officials in question – Adam Musa, Mario Antonio, and Villafuerte – faced administrative charges. Baldoz approved the filing of gross negligence against Musa, grave misconduct for Antonio, and Villafuerte for simple negligence. The DOLE found Villafuerte guilty of making lewd jokes only with one of the three OFWs, and later slapped him with a four-month suspension.
In September, however, the DOJ reported that the National Bureau of Investigation recommended charges be filed for attempted rape and three counts of abuses against chastity against an unnamed assistant labor attaché. The details of the DOJ statement matched the allegations against Villafuerte.
The three OFWs filed a case against Villafuerte before a Manila Metropolitan Trial Court. But the case was dismissed in October 2014 because, according to the court, the allegations did not constitute an offense. "Holding the accused for trial will violate his constitutional rights" the judge also ruled.
In an interview at his workplace in Hong Kong, Villafuerte told Rappler he did not invoke diplomatic immunity in his criminal case. He simply gave his side, and the court sided with him, he said.
Continued career
With a light administrative offense and a dismissed criminal case, Villafuerte was able to continue his career. After his suspension, Villafuerte served until 2018 in the conciliation unit of what was known then as the POEA, later merged into the Department of Migrant Workers (DMW), which was created in December 2021, to consolidate all offices under the foreign affairs, labor, and social welfare departments that cater to OFWs.
Villafuerte told Rappler that he stands by every defense he made a decade ago. Everything the women alleged against him were lies, he said.
"That was a difficult time, I didn't expect it at all. I was the victim there," he said.
But according to Esther Bangcawayan, project coordinator of Bethune House, a Hong Kong shelter for migrant workers, even a case of "simple negligence" should have been reason enough to not reappoint him to be a frontline worker for OFWs in Hong Kong, where there are over 190,000 Filipino domestic workers,.
"Even if it was only [sexual jokes], that should not be taken as a light offense. Because you're a government official, a diplomatic representation of the Philippine government…The punishment should have been to not be appointed to another government office again," said Bangcawayan, who pointed out that Villafuerte was effective in his present work.
According to Daisy Mandap, a long-time Filipino community journalist based in Hong Kong, the Philippine government has a history of protecting its own.
"We've noticed over the years, we've had several cases in the past where the DOLE has looked the other way when it came to complaints against these top labor officials in Hong Kong," said Mandap.
She pointed to two examples of Hong Kong-posted Filipino officials – former labor attachés Romulo Salud and Manuel Roldan. They were accused of verbal abuse and grave misconduct, respectively.
Salud was found liable for "discourtesy in the course of performing his official duties," but was given a warning only. Meanwhile, the complaint against Roldan for alleged impropriety, was dismissed.
"These two instances, in particular, do not speak well of what DOLE does, or how DOLE responds to allegations against officials in Hong Kong…. It somehow shows that DOLE is not really responsive to the plight of our migrant workers, to people who are potentially working against the interest of our migrant workers," said Mandap.
The DOLE later transferred jurisdiction of all its overseas offices and labor attachés to the DMW.
'World city' with almost no reports
The Mission for Migrant Workers (MFMW), a 42-year-old organization assisting migrant workers of all nationalities in Hong Kong, has recorded only one formal case of a migrant domestic worker who was denied benefits by her Egyptian diplomat employer for more than five years around the late 1980s.
According to MFMW general manager Cynthia Tellez, the Filipino worker wanted to change jobs, and was entitled to long service pay and pending annual leave pay as stipulated in Hong Kong laws. The diplomat, however, refused to comply.
The MFMW helped the worker bring her complaint to Hong Kong's Labor Department, which was uneasy with the case "because this was a diplomat." But MFMW told them that this was a conciliation meeting, and they weren't looking to file a criminal case.
With the department's intervention, the diplomat was compelled to pay the benefits.
While this worker is the only one they formally assisted, Tellez said the center still occasionally receives calls and messages from domestic workers employed by diplomats. They usually complain about underpayment, but mostly ask for advice rather than intervention. 
According to community leaders, the lack of reporting does not mean that abuse by diplomats is not happening.
"The problem with domestic workers is the loss of job security, which is why many are apprehensive to report abuses," said Dolores Balladares-Pelaez, spokesperson for the Asian Migrants Coordinating Body.
Sheila Bonifacio, chair of Filipino women migrant workers group Gabriela Hong Kong, said that a worker wouldn't usually think to report. "Where do you report? They're diplomats. Supposedly, you would report to their diplomatic mission." 
"But there is fear," she added. "If ordinary domestic workers find it difficult to report their employers who are not diplomats, how much more for those who actually have diplomats as their employers?"
All quotes have been translated to English.
€1 = P60.75 in end-January 2011
US$1 = P55.67
Reporting for this project was supported by JournalismFund Europe's Modern Slavery Unveiled Grant Programme and the Pulitzer Center.
RELATED ISSUES

Governance

Issue
Migration and Refugees
Migration and Refugees