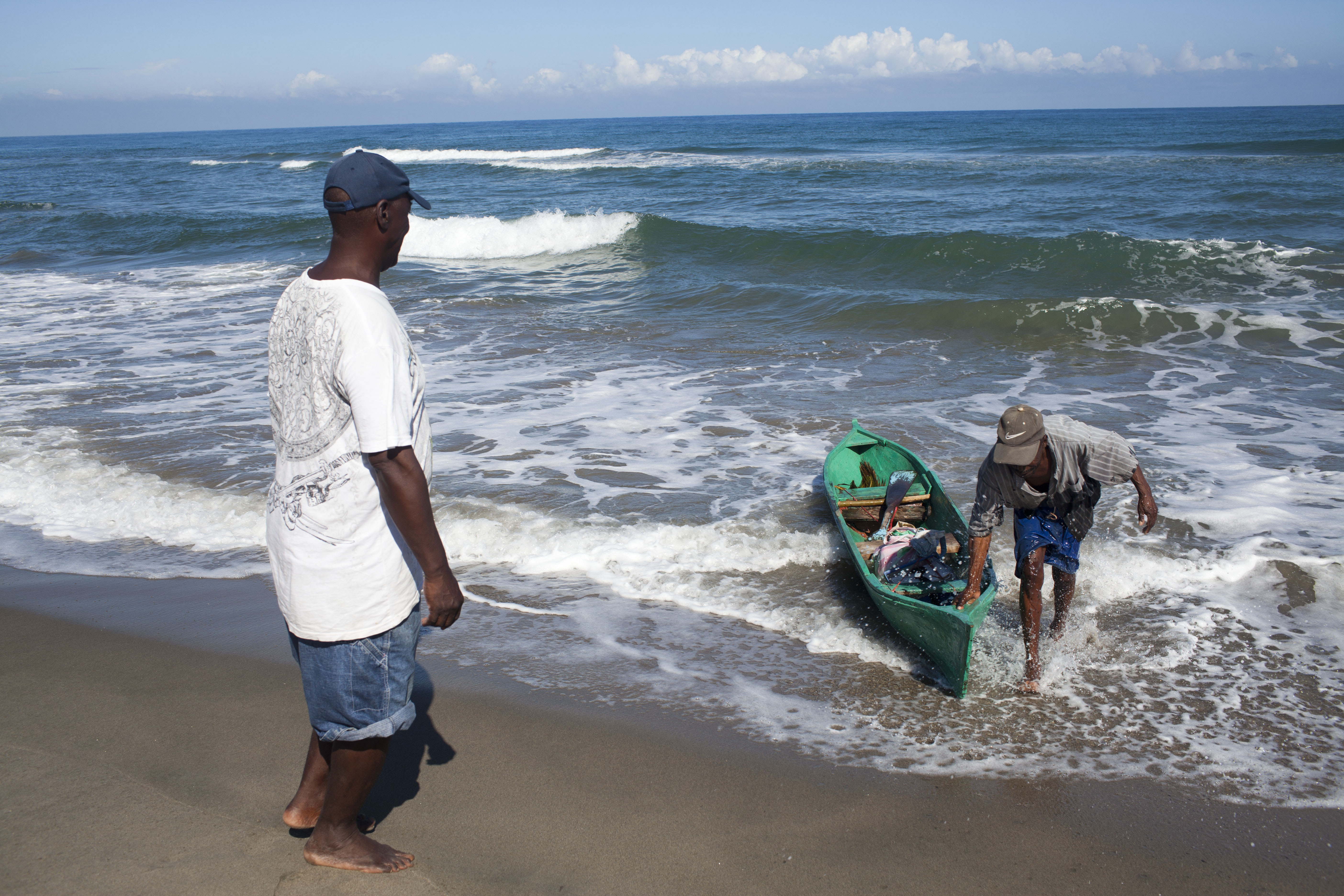 Outside a beachfront restaurant on a recent day, a local theater troupe performed a short play about HIV designed to increase awareness and promote prevention. On the town's main street, employees of local NGOs passed out flyers with information on sexually-transmitted diseases. Several houses away, health workers were administering HIV tests for locals. A pink sign taped to a house half a block away read, "Drugs, prostitution, alcohol are fertile places to contract AIDS." Each letter "o" had a sad face drawn in it.

A group of four young men walked around the village handing out condoms to fishermen who were preparing their nets, teenage boys playing soccer and mothers sitting on the side of a road with their babies. The condom distributors became the main attraction on the beach, even surrounded by 10-year-old boys who argued that they too needed some. Meanwhile, a fisherman told them two condoms wouldn't be enough to get him through the weekend. "You gave me one for Friday night, one for Saturday night. What about Sunday?" he said.

This attention devoted to HIV in the community is a good sign, local health officials say, because it shows the Garifuna, an Afro-Caribbean community here in Honduras, are more willing to accept that the virus exists and take actions to prevent it from spreading. That's a far cry from a decade ago. Even as the bodies of victims amassed in cemeteries and more and more children were orphaned, many people were so afraid of HIV they wouldn't even get tested. There were "tendencies to stigmatize the sufferer, the gendered character of blaming, the rejection by family members and lack of acceptance by the community," according to a 2004 study on HIV and the Garifuna published in Social Science & Medicine.

Dr. Mercy Jaqueline Garcia remembers those days well and says there's been quite a change. "The population didn't come to the clinic to get tested," says Dr. Garcia, who has treated HIV patients for the past 13 years. "There was an enormous fear. Now, the population is more educated and more aware." Indeed, it's apparent in the community that more people are seeking medical attention. Most of those who are HIV positive and willing to be interviewed look healthy. They don't exhibit severe weight loss or influenza-like symptoms.

Of the three patients Dr. Garcia saw on a recent morning in the neighboring Garifuna village of Sambo Creek, two of them granted interviews and allowed a reporter and photographer to observe their appointments. The routine check-up included recording weight, blood pressure and heartbeat, and talking about diets. At the end of each appointment, the doctor gave her patients a new round of government-funded medicine, including the anti-retrovirals Nevirapine and Lamivudine/Zidovudine, and Isoniazid, which is designed to prevent tuberculosis. One of the patients repeated back to the doctor the times of the day she was to take each pill, set a date for her next appointment, and was on her way.

Despite this progress, there's still more educational work to do. Dr. Garcia says around half of the patients she treats have already developed AIDS because they waited too long to seek medical attention, giving the virus time to cause severe symptoms. Indeed, on a map of the town hanging in her office, pushpins denote the number of people diagnosed in each area since the clinic opened in 2009. Nearly half of the pushpins have black colored heads, meaning that person has died. And there are still plenty of people in the community who have unprotected sex even when they know they're HIV positive, doctors and social workers say.

Dr. Garcia says she knows of people who have been diagnosed but still won't go to a clinic to begin treatment. "It's an emotional part that doesn't accept the illness," she says. "They deny having the problem, even when the exam result is positive." When asked why they do this, Dr. Garcia responds, "That's what I would like to know. Why?" She pauses to think, and then says, "It's what people would say, what family members would say."

Back on the beach in Corozal, Nestor Chavez, 25, is one of the young people trying to change that mentality. He wrote a short speech for his fellow Garifuna and recited it by the water. "Young Hondurans," he said. "The speed at which we're living our lives is causing each of our destinies to clash. Let's not allow HIV to end our lives. Trusting ourselves is the secret to success. Always with love."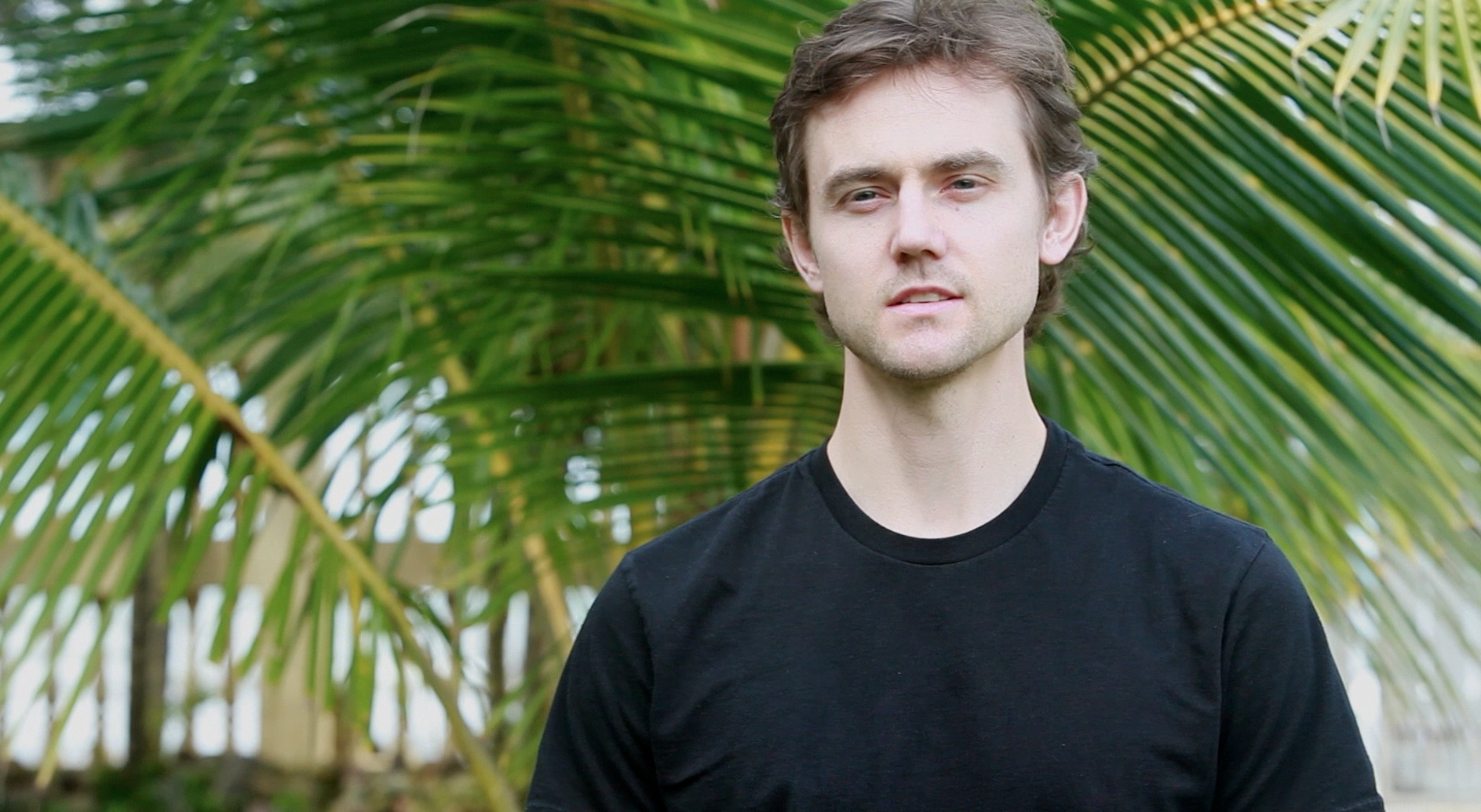 David Rochkind and Jens Erik Gould are the reporters behind the project "The Forgotten: HIV and the...
RELATED ISSUES