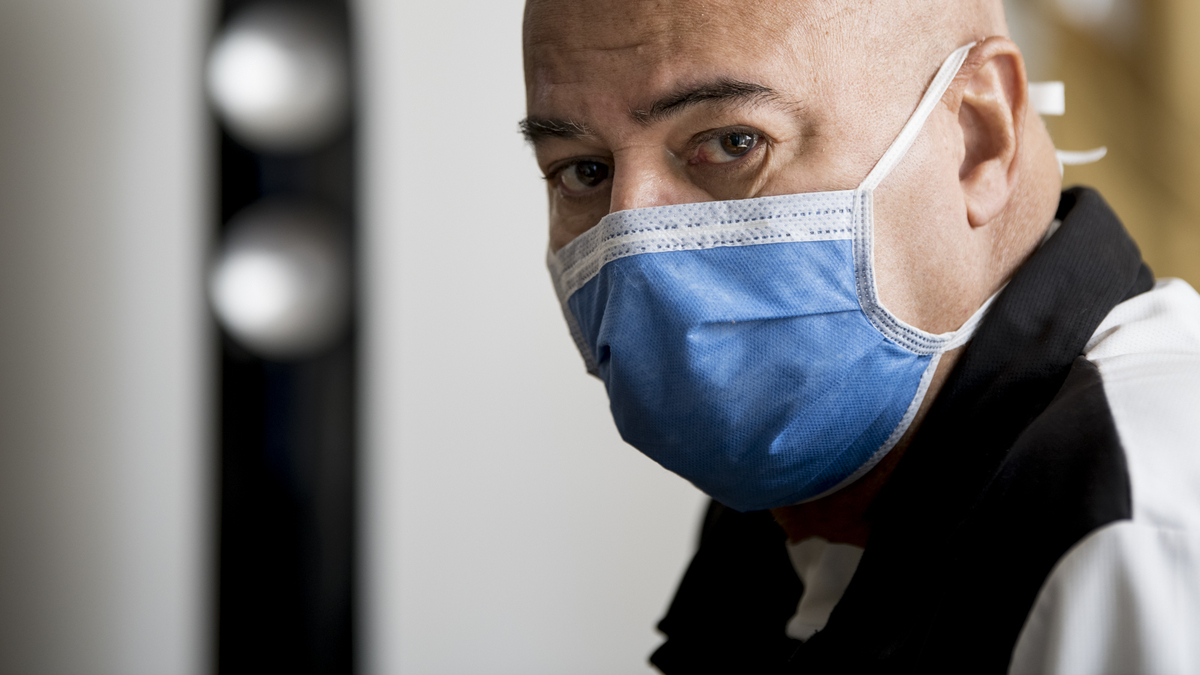 When Gabino González entered intensive care, his hospital roommate was about to die. No one suspected it. Gabino was in worse shape. The plates showed his white-speckled lungs, he found it difficult to breathe, and the fever did not subside. His roommate suffered a pulmonary effusion just on the day he was going to be extubated because he was "evolving." Gabino remained intubated with a complicated prognosis.
He had arrived at the Metropolitan Polyclinic on March 29. Two people dressed in special suits had transferred him by ambulance. It had been 16 days since the first cases of COVID-19 were announced in Venezuela. Gabino was the third COVID-19 patient to enter the clinic.
During the first days of hospitalization, dyspnea made it difficult to breathe. Gabino's doctors knew that it was necessary to intubate when low levels of oxygen were found in the blood. Gabino's oxygen levels were not good, so they decided to take him to intensive care. It was April 2. Four days had passed since he arrived. 
Until March 29, 2020, according to the scientific journal The Lancet, 12 percent of positive cases in Italy, one of the most affected countries, required intensive therapy. The criterion for entering that area is to be seriously injured, infected, or in need of certain post-operative care. Not all COVID-19 cases warrant intensive care. Only those with severe respiratory distress. 
Our lungs are like two bushes full of cherry trees. They have ramifications and sub-ramifications. At the end of these different branches are the alveoli, small sacks that fill up with the air we inhale. When we breathe, the alveoli inflate, carrying oxygen to the blood vessels and the rest of the body. Carbon dioxide also flows through the alveoli before being expelled.
Continue reading this story in Spanish here.
---
COVID-19 Update: The connection between local and global issues–the Pulitzer Center's long standing mantra–has, sadly, never been more evident. We are uniquely positioned to serve the journalists, news media organizations, schools and universities we partner with by continuing to advance our core mission: enabling great journalism and education about underreported and systemic issues that resonate now–and continue to have relevance in times ahead. We believe that this is a moment for decisive action. Learn more about the steps we are taking.