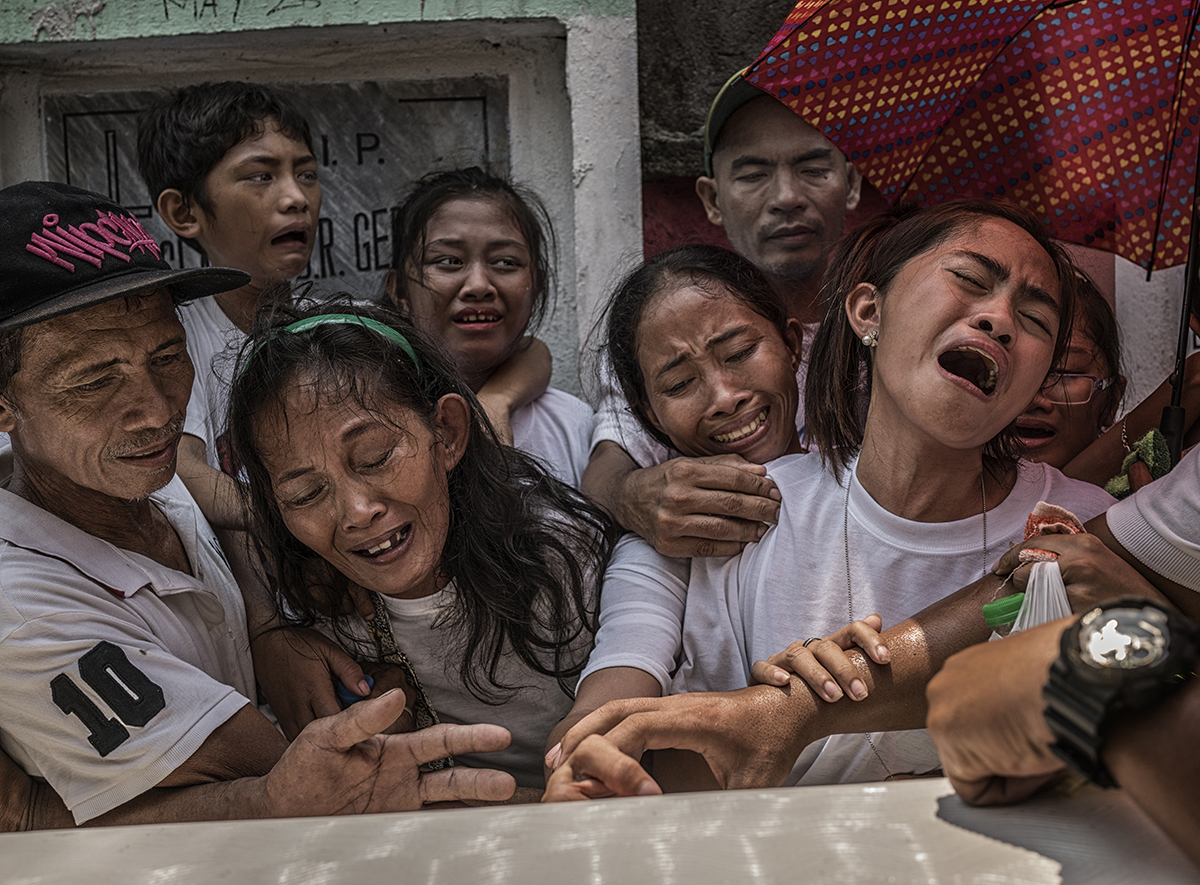 It was Sunday when Pedro Abletes and his family laid Junmar to rest.
His daughter recalls Pedro's rage when he learned that the skinny boy with tattoos, lying face down in the canal, was his son. He wanted to go after the assassins with a gun he did not have, wanted to demand answers from the police whom he could not trust.
The funeral procession passed by the Navotas City Jail so the two brothers, Mario and Roland, could say good-bye.
Mario, the younger of the two boys, crumbled to his knees bringing down his brother who was handcuffed to him.
"Mga ... ninyo! Bakit hindi na lang ako?" he growled and cried over and over again until the police took them away. [You ....! Why couldn't it have been me?]
It was a cry that made Pedro nervous. He had lost one son and did not yet know how to grieve. It was better for Mario and Roland to stay in jail. "At least there they would be safe," he said.
It was Sunday when Pedro Abletes buried his son. It was also Father's Day.
RELATED ISSUES