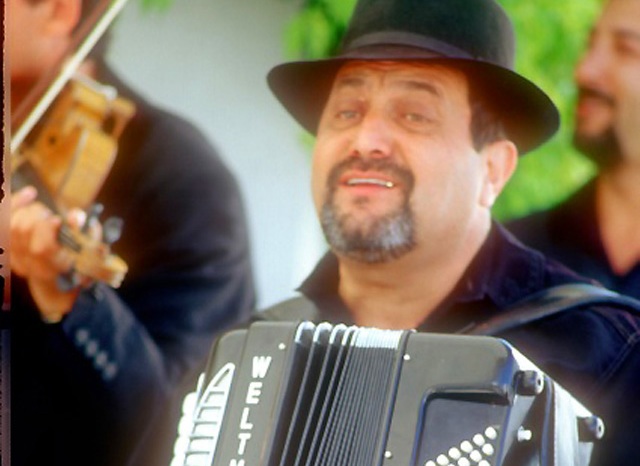 In recent years, the "Roma question" has been fiercely debated among politicians and activists across Europe. Roma, also known as Romani, Gypsy, or Tzigane, are Europe's largest marginalized ethnic minority.

In the wake of an economic downturn, France has seen a rise in the political right and an increase in overt racism. The French economy has been lagging in recent years, while the decline of the euro and France's diminishing status in European politics has left many insecure about the future of the state. In the midst of this economic woe, the growing Roma population has been used as a political punching bag for the country's right-wing politicians.

In March of 2014, Paul-Marie Couteaux, a mayoral candidate for the 6th arrondissement of Paris, referred to Roma as "lepers" who tainted the "aesthetic order" of France.

"What can the interior minister do other than concentrate these foreign populations into camps where they would no doubt feel that life there was so far removed from their traveling lifestyle that they would rather leave such an inhospitable country," he said.

Questions of whether the Roma are truly European or not dominate the conversation surrounding them. Commentators, politicians and bloggers also debate whether or not their cultural values and traditions keep them from truly integrating into modern society.

In a struggling economy, Roma have become scapegoats, blamed for exacerbating an already failing system. According to Manon Fillonneau, a human rights monitor for the European Roma Rights Centre (ERRC), tough economic times make it "easy for the far right politicians to say they are stealing our jobs and making the situation more difficult for the French and unemployed."

"[This] is not the reality," she added, "since Roma take jobs that the French don't want to do any more, like construction work."

Roma, like all EU, members can travel to EU countries and stay for a maximum of three months. Afterwards, they must prove they can financially support themselves or they risk being ousted. Despite the three-month grace period, finding work in France has proven difficult for many Roma. "Most of the people are not educated and it's hard for them as well to find a job," said Fillonneau. "The fact that there is a lot of prejudice against them make it even harder to integrate."

Mirela Gheorghe, a Roma migrant from Romania, has had trouble supporting herself. "When I came here for the first time, I tried to find work but there were closed doors everywhere," she said. "Without the help of organizations I wouldn't make nothing here."

Like Gheorghe, many Roma living in France today hail from Romania and Bulgaria and often speak dialects of Romani, a language based on Sanskrit. But unlike the average Roma migrant, Gheorghe speaks three languages, including French. "In order to find work it France it's very important to speak French," she said.

Roma, hoping to avoid life in squalid settlements, may attempt to navigate the "sleepers market." France's housing crisis has forced many modest waged workers to rent illegal and inadequate rooms from "sleep vendors."

But even finding vendors on the sleepers' market can be challenging for Roma. "There is a major problem of housing in France and navigating the system is difficult," said Ramona Strachinaru, a mediator for the Association pour le Logement des Jeunes ALJ93, the Association for Youth Housing.

"To get a house, even on the black market you need a net or to know people around you who have access to this type of information," she explained. "It's a problem above all of poverty. They [Roma] don't have the resources to rent houses. "

The pressures of finding adequate work and decent housing lead many Roma to seek refuge in camps, where they create close-knit communities. After three months, many migrants opt to take advantage of France's universal healthcare coverage and seek the help of associations in learning French and finding temporary work.

However, regular expulsion orders from officials cut many Roma off from any social benefits they may have obtained while living in camps. According to a report issued in January 2014 by the ERRC, more than 21,537 Roma were evicted in 2013, double the number of 2012.

The Roma's inability to find decent jobs and housing becomes further complicated by the lack of education among many Roma migrants and the regular discrimination they face in an already exhausted housing market.

"It's a sum of a lot of vulnerabilities," said Strachinaru. "The problem of discrimination comes later. There is a problem of housing, lack of information, financial resources, and language proficiency."
RELATED ISSUES