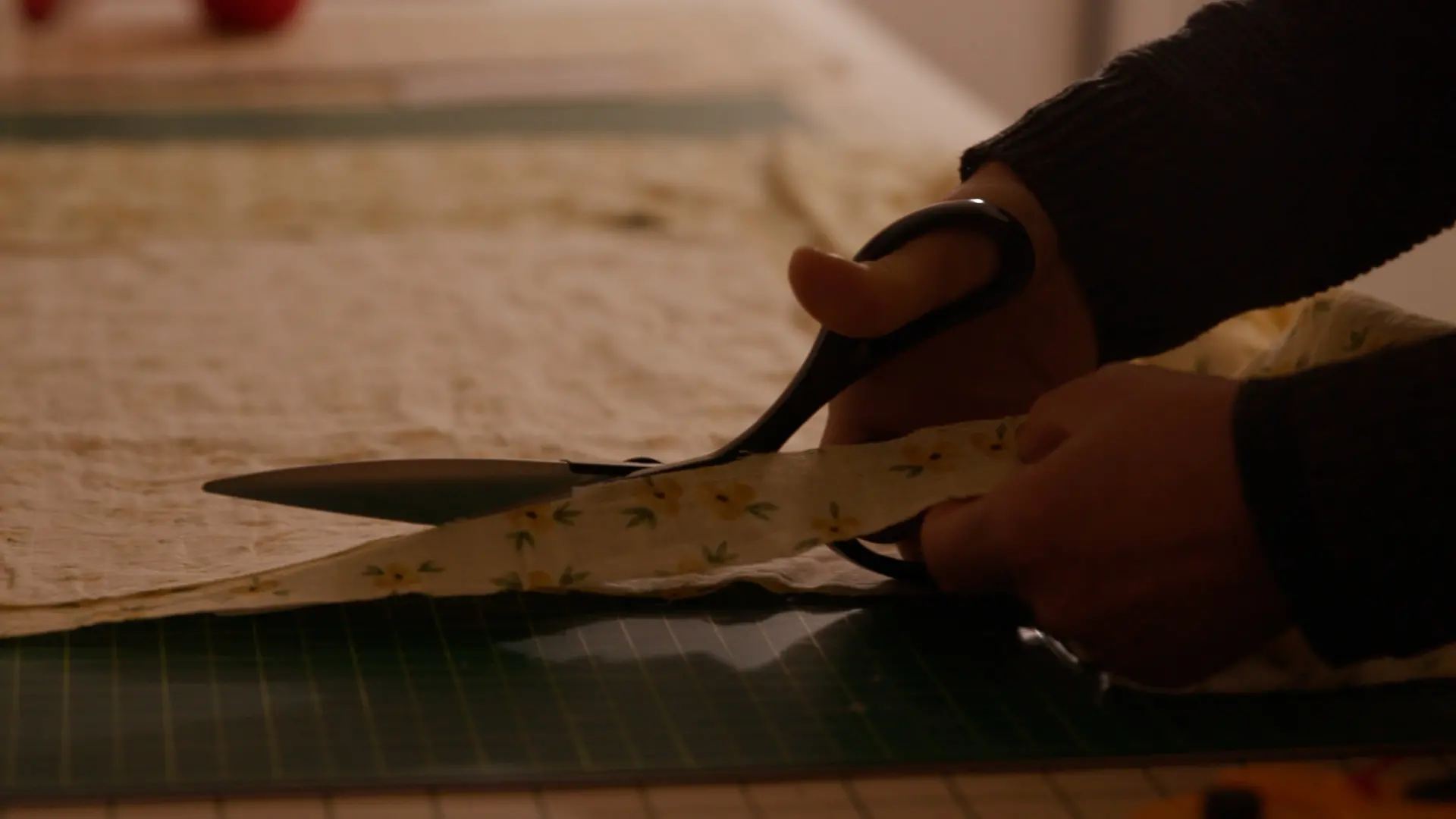 I first visited Bodhitree Farm in the depths of winter. It was gray and rainy, and the fertile landscape was covered in mud. Farmwork was limited to the greenhouses, and that is where I first met Nevia No. Within minutes of meeting her I was impressed by her vigor and wit. She was planting seeds that morning, and I immediately noticed how gracefully she carried her trays which were covered in heavy damp soil. It wasn't that I underestimated her—I approached the encounter without expectations. Nevia's assertive nature might be off-putting to some, but I found her sure-footedness refreshing. It was clear to me that Nevia was a strong character upon whom a narrative could be centered.
The events that unfolded next made me realize a film about Nevia couldn't possibly be just about farming. We broke for lunch, and Nevia graciously offered my co-director Gabriella and me a seat at her family's table. We were joined by Nevia's mother, Bong-Kim, and Debi, Nevia's right-hand woman on the farm. I watched as Nevia washed vegetables that she had just pulled from the soft earth in her greenhouses. 
I was moved by how delicately she handled her products—it was clear she cherished them. Soon the fresh greens were accompanied by steaming bowls of white rice, sautéed beef, and Korean dipping sauces. I still think about this meal, not just because of how delicious it was, but also because I could see how deeply Nevia cared about her produce. I was moved that she was willing to share it with me, even though I was essentially a stranger. Farming was the family's profession, but food appeared to be their passion.
After lunch, Nevia led Gabriella and me downstairs to a workspace where she spent her time during the chilly February afternoons. Vivid, patterned clothing hung on a rack, and we soon learned that Nevia made the clothes herself. She would repurpose old pillowcases and sheets to design her wardrobe—a practice of self-sufficiency that I found inspiring.
We watched (and filmed) as Nevia practiced her craft of clothing design—reminding me of the way she attentively cared for her plants. A slow-motion shot of Nevia cutting precisely along a sheet decorated with yellow fruits seemed to embody her philosophy towards life—a philosophy of hard work, diligent planning, and clinical execution. This shot ended up in our final cut.
Leaving Bodhitree Farm that day, I was touched by Nevia's hospitality and fascinated by the self-contained universe Nevia had created. It was clear that Nevia wasn't just a farmer—she was an artist. An artist who happened to be a farmer, among so many other things—a mother, an immigrant, and a steward of environmentalism. If Gaby and I were to successfully make a documentary with Nevia at the center, we would have to weave together these complex ideas seamlessly.