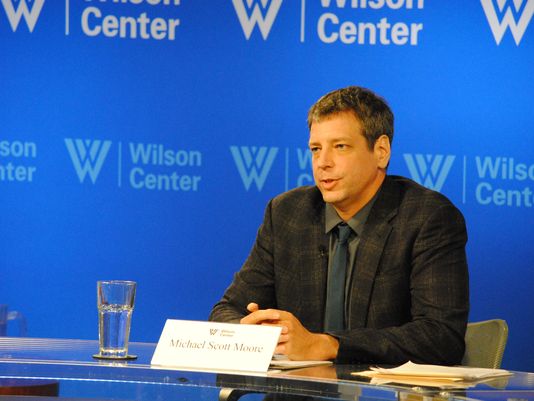 WASHINGTON — Michael Scott Moore said it took his Somali pirate captors more than a year and a half to finally realize the American government was not going to pay ransom for him.
Moore said the time it took them to understand America's ransom policy illustrates the "myth" of the United States' long-standing policy of refusing to pay ransom.
"American hostage policy, at least the way it's talked about, doesn't necessarily keep us safe," he said. "The pirates knew I was American to begin with. They targeted me on purpose … all in spite of what I thought was a fairly famous, hard-line ransom policy."
Moore, an American-German journalist and author, spoke Wednesday at the Wilson Center about his two and half years in captivity. Moore was abducted in Galkacyo, Somalia, in January 2012 when he was researching a book on piracy. He was released 977 days later in September 2014 after a $1.6 million ransom assembled by Moore's family and various institutions in the U.S. and Germany was paid to the pirates.
Moore's talk coincided with President Obama's announcement of changes to the American hostage policy. Obama said Wednesday that the U.S. government will no longer threaten hostage families with prosecution if they want to pay ransom privately.
He also signed an executive order creating a new office to oversee hostage policy and establishing a family engagement coordinator who will advocate for and communicate with hostage families. Officials in the new office will also be able to talk directly with hostages' captors.
"When it comes to how our government works to recover Americans held hostage and how we work with their families, we are changing how we do business," Obama said. "After everything they've endured, these families are right to be skeptical, and that's why it's so important — as I told them today — that we will be setting up mechanisms to ensure accountability and implementation."
After his talk, Moore told USA TODAY that Obama seems to be doing "the right thing," but adding extra bureaucracy for communication between families and the government will be counterproductive. Moore lauded the U.S. government's communication with his family throughout his years in captivity, saying officials stayed in contact with his mother and were honest even when they couldn't share much information.
He said the fact his case was criminal – in that the pirates just wanted money – allowed the government to share more information, compared to Syrian hostages, where the government was dealing with the Islamic State, a terrorist group. He also said he thinks the FBI, which took the lead on his case, has the most institutional experience handling hostages.
Moore said he is not advocating for major changes to America's no-ransom hostage policy, but he wants the public to understand that the policy is not necessarily accomplishing what government officials are saying it does.
"I just want to be clear that if we think we are taking a moral position and we think we're keeping Americans safe, that particular policy isn't doing it because, all that is, is politicians saying something," he said. "It might sink in to people watching American TV, but it doesn't sink in around the world.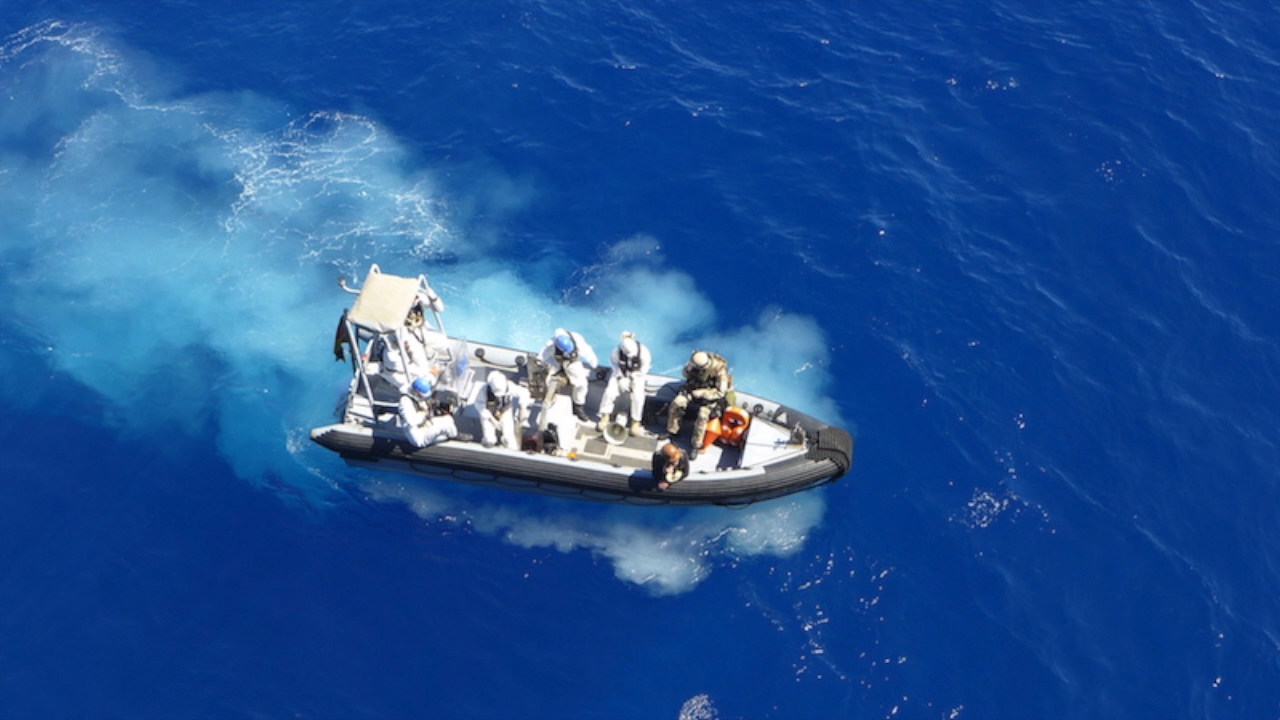 Known pirates have smuggled people across the Gulf of Aden, from Somalia to Yemen, in fishing skiffs...