Disclaimer: The mine audit was conducted in 2016 after Regina "Gina" Paz Lopez assumed the post of environment secretary. The findings in the reports, which authorities sent to the mining firms in 2016, were likely addressed in the succeeding years following a review conducted by the Mining Industry Coordinating Council after the audit led by Lopez, who died in 2019. PCIJ has verified the reports and reached out to each company for comment. We suggest you also confirm findings included in the reports as some information may have changed over time.
The reports come from files that PCIJ has received in connection with various environmental investigations. We are releasing them in full, recognizing the public value of the files to mining communities, miners, policymakers, civil society, and researchers.
---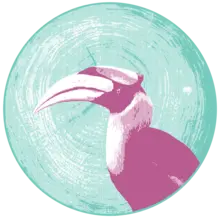 Whistleblowers and others in possession of sensitive information of public concern can now securely and confidentially share tips, documents, and data with the Pulitzer Center's Rainforest Investigations Network (RIN), its editors, and journalists.
---
Order Notices
Full Audit Reports
MICC REVIEW SUMMARY
COMPANY RESPONSES
Adnama Mining Resources Inc. 
Berong Nickel Corp.
Marcventures Mining and Development Corp.
RELATED ISSUES
RELATED INITIATIVES