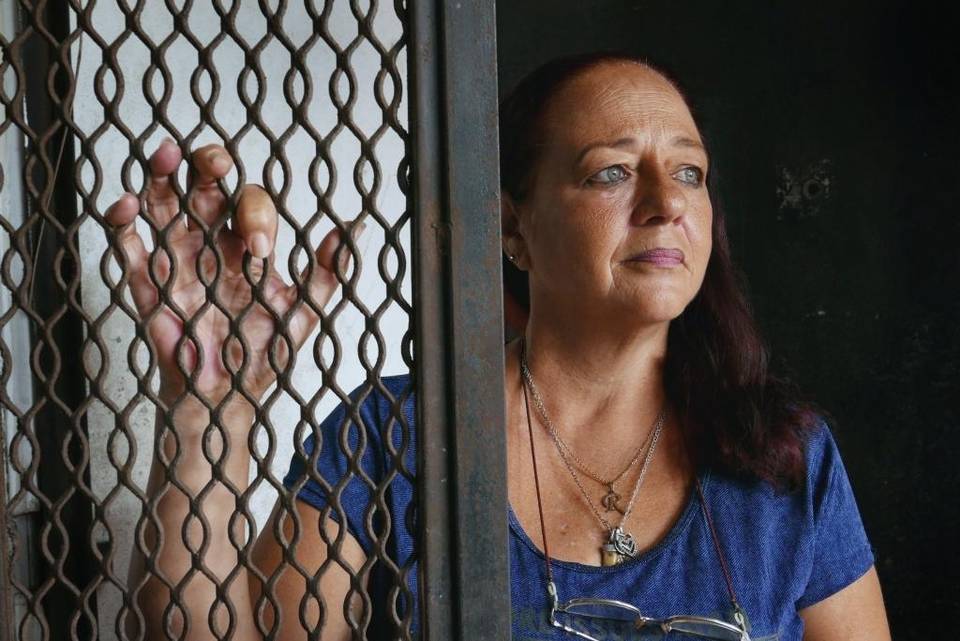 PANAMA CITY, PANAMA—The radio music broadcasts are amplified by the dozens of speakers positioned in businesses and homes. Salsa, reggaeton and merengue echoes through the narrow streets and mid-20th Century buildings.
It could be Havana, but Rita María Triana knows it's not.
The Cuban capital, where Triana was born, is 932 miles away. But here in Panama City, dozens of undocumented Cubans have been working illegally since the end of the so-called "wet foot, dry foot" policy in late January.
"That was very ugly, very hard, very sad. The desperation of Cubans to win their freedom makes them risk their lives," said Triana, recalling her dangerous crossing of the Darién jungle from Colombia to Panama. She broke two ribs crossing a fast moving river.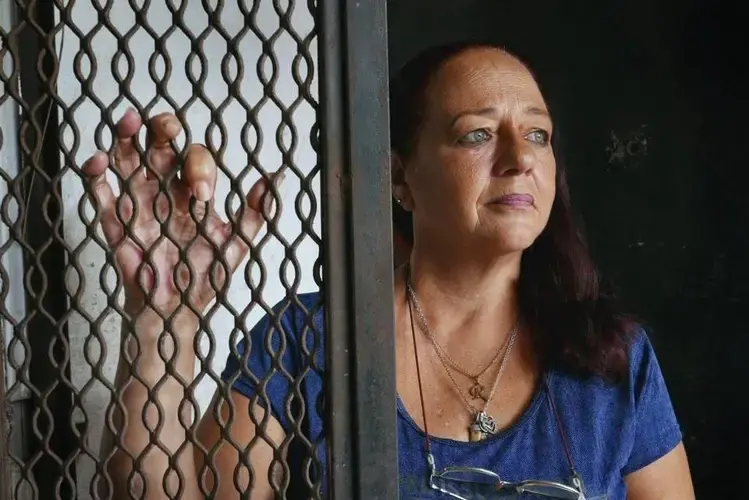 Triana, 57, is a gastroenterologist and psychologist. She worked 35 years at a hospital in Cuba but had to quit when her mother was diagnosed with Parkinsons.
"I started to work as a cleaning woman, earning $15 per month," she said. "I was saving what I could, to help with what she needed."
Like most Cubans who leave the island for the overland trek to the United States, Triana sold all her possessions to pay for the trip and left with her daughter and son-in-law for Trinidad and Tobago.
She then traveled to Guyana and from there to Venezuela. She paid bribes and crossed into Colombia, then headed to the Darién jungle. She was staying in a Cáritas shelter run by the Catholic Church when she heard about former President Barack Obama's decision to end the wet foot, dry foot policy.
On Jan. 12, the United States and Cuba signed a migration accord that eliminated the policy, which had allowed undocumented Cuban migrants who set foot on U.S. territory to remain and obtain residency one year later under the Cuban Adjustment Act.
The two nations jointly announced that the United States would apply to all Cuban citizens the same procedures and migration regulations applied to citizens of other countries.
"The welcome we gave Obama (when he visited Cuba in 2016) was much better than what he deserved for what he did later. He defrauded us Cubans," said Triana. "We have all been stranded, because of something that no one expected him to do."
Triana now lives in the home of a Colombian man who is helping several Cubans. Out of gratitude, she takes care of household chores. She moved to the man's house after rejecting a proposal by Panama's government to relocate about 300 Cubans in the Cáritas shelter in Panama City to a better place.
Those Cubans who agreed were taken to a temporary shelter in Gualaca in western Panama until the government decides what to do with them — deport them, allow them to stay in Panama or send them to a third country.
Less than half the migrants agreed to move to Gualaca, and the rest spread out around the Panamanian capital. Triana and her relatives now live in hiding, afraid of being detained and deported to Cuba.
"We are hoping that President [Juan Carlos] Varela or the person in charge of immigration takes pity on us," she said. "We only ask to be allowed to remain here, to work honestly."
Another Cuban migrant, Yuniel Mesa, met Triana in the Cáritas shelter and has remained close. A native of Villa Clara, he now runs one of the businesses owned by his Colombian host, who asked to remain anonymous.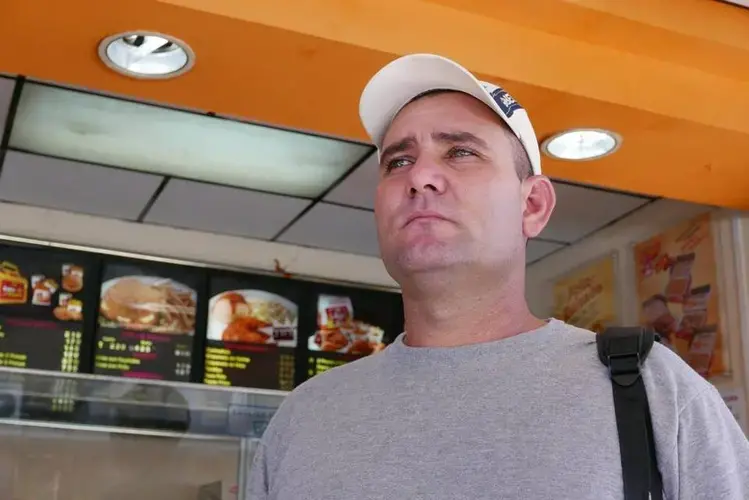 "My trek started in Guyana and then I went on to Brazil, Colombia and Panama," said Mesa, 36, who ran a farm and several businesses in Cuba. He works illegally as a bricklayer in Panama.
"I work for next to nothing, but I must do it to eat and get ahead," he said. He's hoping for a "miracle" that would allow him to become a legal resident of Panama or win refugee status in a third country. His daughter and mother back in Cuba give him the strength to get up each day, he added.
"I left because I wanted to get ahead, and also because of what's happening there," said Mesa. He said the Cuban government does not allow its citizens to leave the island because it wants to "keep their eyes closed" to what is happening outside.
Still, the Cuban government has allowed its citizens to leave the island, as long as there's no criminal case pending against them, since its emigration reforms in 2013. The U.S. Border Patrol has reported that 120,273 Cubans entered the United States since 2014, a number that does not match the Cuban government's report that only 24,684 citizens had left the island as of 2015.
Mesa said he refused to go to the Gualaca encampment because he feared he would be deported. "There's an airport near that place, and we thought it was a trap," he said.
Mesa said the worst part of his stay in Panama is the fear he feels when he goes to work each day. "The immigration police can find you at any time and deport you to Cuba. That is our major worry," he said.
"We're not expecting anything from Trump anymore. We want to legalize our situation here so we can work. I am not going back to Cuba because there's no future there. The government does not want change, and meanwhile everyone suffers," he added.
President Donald Trump unveiled his new policy on Cuba on June 16 at the Artime Theater in Miami. During his address, he said he would not restore the wet foot, dry foot policy to prevent Cubans from risking their lives on illegal trips to the United States.
Panama authorities have made it clear that those Cuban migrants who did not agree to move to the Gualaca camp will be deported.
Otoniel Tápanes Fleites, a car mechanic, left his native city of Santa Clara in central Cuba for Guyana, hoping to eventually make his way to the United States.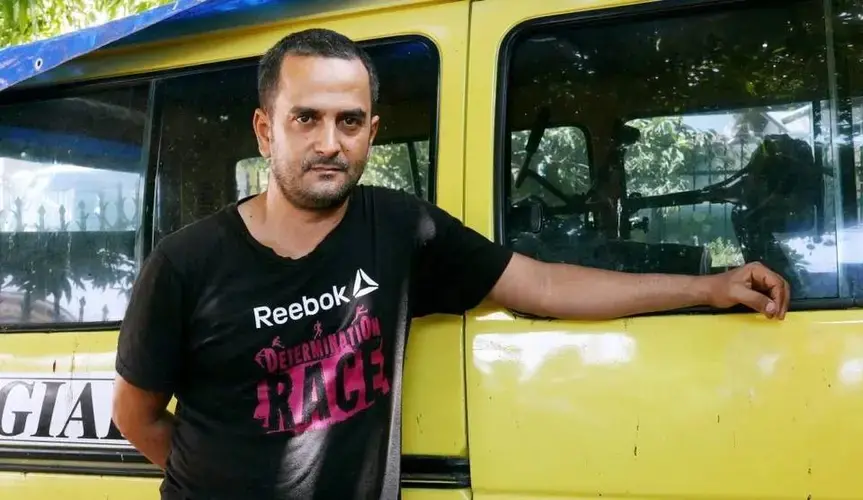 "That direct trip by sea costs about $8,000 or $10,000, and I didn't have that kind of money. I could barely pay for the trip to Guyana. Then I worked in Brazil for more than a year to save the money to continue the trip," he said.
Tápanes crossed Venezuela after paying bribes to the police there, then was detained in Colombia and deported to Brazil. He returned to work to save up money for the next stage, then went to Peru, where he fell ill with malaria. He traveled north to Ecuador and then again to Colombia.
He had just crossed the Darién jungle and entered Panama when he learned about the end of the wet foot, dry foot policy.
"There are police in every corner. You have to hide," he said of his current existence in Panama City. "We're like hidden rats."
Tápanes now runs a car repair shop from a private home.
"These people are like my family, and the elderly lady is like my mother. They helped me with the tools and the space for my work," he said. "I now even have my own rented apartment."
He's getting a lot of work because like many Cubans he's accustomed to "making do," and he charges less than his competitors.
Tápanes declined to go to the shelter in Gualaca because he said, "I can't be locked up...I have to find a way to make a living because I have family in Cuba.
"If Trump doesn't decide what he's going to do with us," he said, "my only hope is that we're allowed to become legal residents and work honorably here."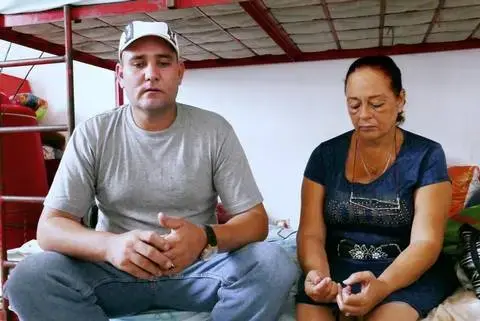 Yuniel Mesa and Rita María Triana discuss their clandestine life in Panama city. They are among dozens of Cubans stranded following an end to the U.S. wet foot, dry foot policy. Image by Jose A. Iglesias. Panama, 2017.


RELATED ISSUES