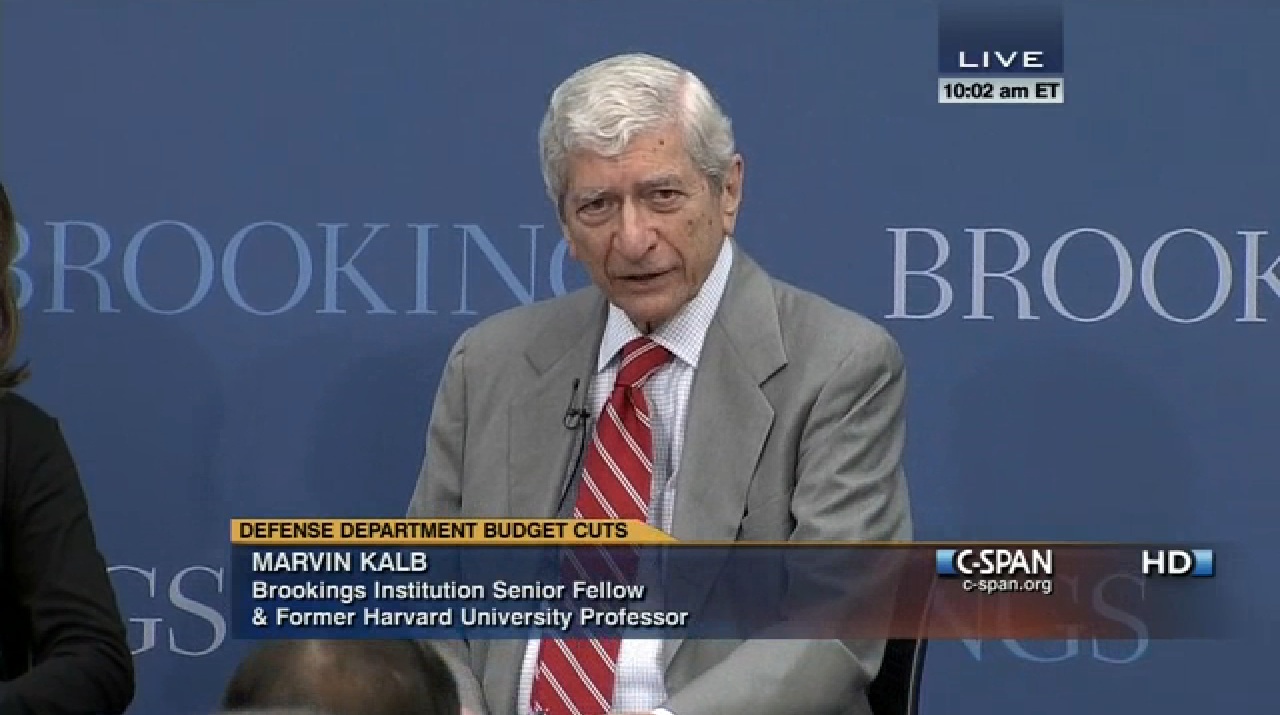 Marvin Kalb, the Pulitzer Center's in-residence senior adviser, is joined by Mackenzie Eaglen from the American Enterprise Institute and Michael O'Hanlon, Brookings Institution Senior Security and Intelligence Fellow, at the Brookings Institution to discuss defense department budget cuts. The discussion was aired on CSPAN.

The defense experts talked about the Pentagon's review of the ten-year effects of President Obama's $637 billion reduction plan along with the $987 billion in sequestration-based cuts as mandated in the Budget Control Act of 2011. Some of the topics Kalb, Eaglen and O'Hanlon discussed were military readiness, Army personnel reduction, and the impact on military strategy.

Watch the full discussion.