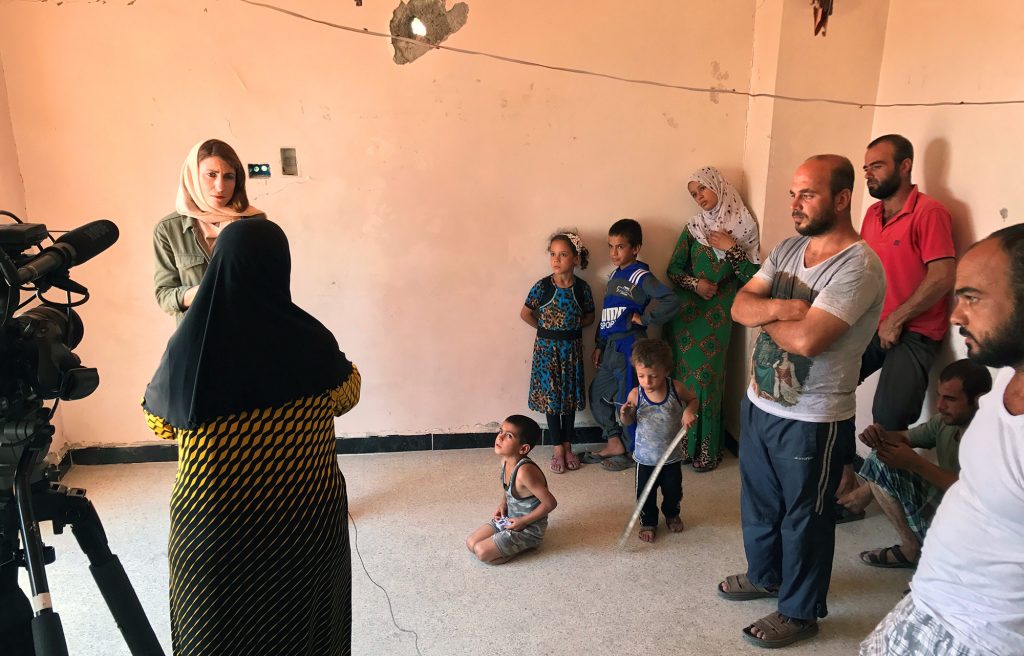 The kids. And the moms. Those are what I keep thinking as I turn over in my mind our reporting trip to Syria.
The kids were everywhere — full of joy, full of spirit, full of exhaustion. Full of life. And they both inspired and broke my heart.
In one interview we did — which you will see on the PBS NewsHour soon — no less than 50 or 60 kids encircled us as we interviewed a father rebuilding his house after a missile sailed through his roof. "Embrace it," our producer Jon Gerberg said as we looked around and realized we could never keep this many high-spirited and high-energy little ones fully quiet during our TV shoot. And we did.
So much life amid so much destruction. So much rambunctious spirit amid so much rubble.
At Ain Issa refugee camp outside Raqqa, we met a lot of children. They followed us, talked to us, and taught us about what they had seen and faced. Among them: Hala, a 13-year-old girl from Raqqa whose family fled the city as the Islamic State group sought to make human shields of its residents and U.S. air strikes neared. She told me about what it was like to be frozen in time, forced out of school because of ISIS and living far from her dreams and surrounded by fear.
The poised young teen still dreams of becoming a teacher. Or, at the very least, of going back to class after years without education. When I asked her what her favorite subject was, she simply shrugged. "All of them, I guess." I hope she gets back to her studies. And I wish we could do more to make that possible.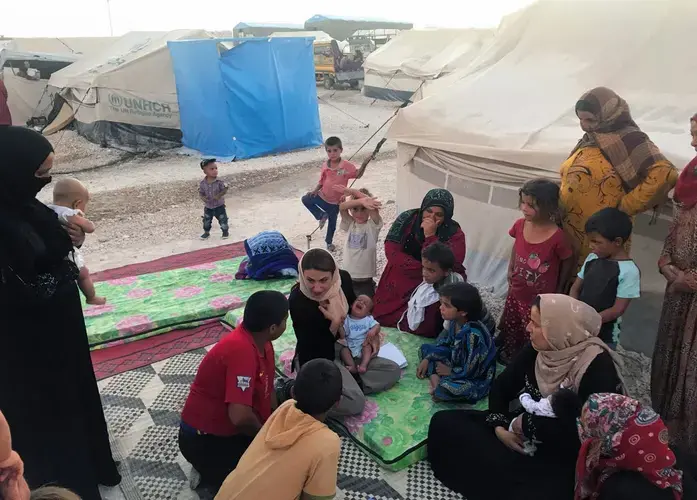 At the same camp, we met a mother who walked out of her city of Raqqa eight months pregnant, leading her husband and her toddler daughter to safety. Her baby weighed barely two pounds when she gave birth to her there in the refugee camp two weeks earlier amid so many other little ones. The tiny newborn sat perched on her mother's lap, her pacifier bobbing up and down in the dust as she bounced on her mother's knee. For this young mother, wise and eloquent and ready to tell us what she had seen and what she hoped for next, it's not her life she is thinking of now. It is the next generation's. She told us she prays her toddler and her newborn will live in peace — they have done nothing to deserve all this war, she says.
It is striking to hear people in their teens, some barely in their 20s, talking about their lives in the past tense and focused squarely on children even younger than they are. Focused on giving kids something better. And yet that is what you hear.
We met a family of 20 living in a bombed-out building miles from their hometown of Raqqa, an islet of life in an ocean of rubble. It was no place to live when you saw it from the outside — all shattered walls, blown-away roofs and crumbling buildings, and the stench of rotting flesh as you crossed the threshold. But walk in the doorway and what you found was a home. Bustling, full, loud with the sounds of children and work and cooking and washing.
And a 16-year-old girl married at 14 by parents who sought to keep her safe and find her a protector as war encircled. She told me that everyone she knew — all her classmates — had been taken out of school to marry or, far worse, she said, kidnapped and never seen again by one fighter's group or another. She said her generation had no more dreams, but now she wanted her son to be an engineer and her newborn daughter to be a teacher.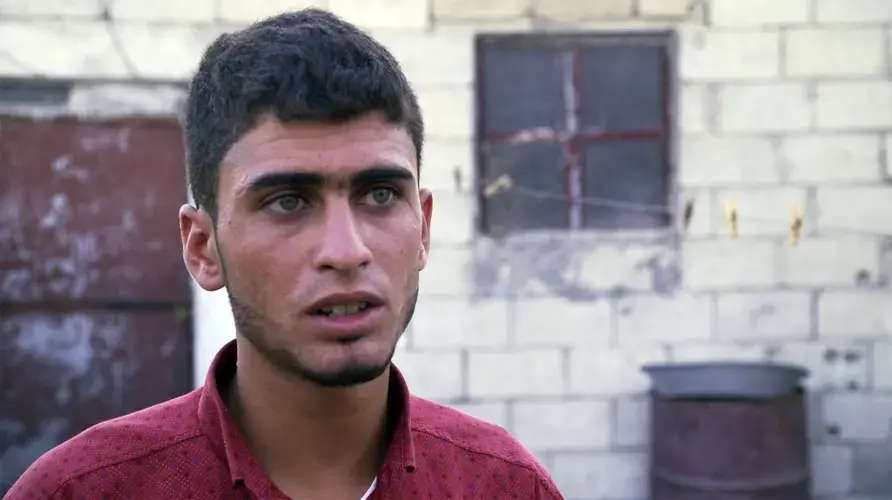 In Manbij, a town freed from ISIS control a year ago, we met a young man — not even 20 — who told us how his generation didn't even know how to read or write. He said he felt lost without education. He had just lost his own younger brother to the ISIS battle in Raqqa and showed us pictures of the teen. Now that ISIS no longer controlled his town, he said, he felt free again — at least while home in Manbij on leave from the fight against the Islamic State. He told us his whole life now was dedicated to driving ISIS out of all the other places it controlled. Nothing else mattered, including his own life.
Behind the life-and-death stakes of the people who trusted us with their stories, the rather mundane realities of reporting: a lot of time driving in the car. And a lot of time waiting. Waiting for interviews, waiting for the morning, waiting for permissions. Waiting for the ice shop to open or for the gasoline station to have enough petrol for us to make it to our next stop.
I keep thinking about the people we met and got to know, even for just a day. And I hope you will keep thinking about them, too, long after you watch our pieces. This war is not about nameless, faceless people shooting at nameless, faceless people. It is about moms and dads pushing forward, fleeing fighting, giving birth, rebuilding their homes, keeping families together. It is about young girls and teen boys, all working to do their best to find their way through the upheaval, loss, and destruction to a time when they can rebuild, start again, and start thinking once more about a future without war. And it is about the little people, the smallest ones, full of life, sharply aware of death, capturing joy in the moment, on whose shoulders Syria's next chapter now rests.
RELATED ISSUES

Issue
Conflict and Peace Building
Conflict and Peace Building

Governance