Read the original report published in Portuguese.
When the phone rang, Benny Dardar received terrible news. He listened carefully to the person on the other end of the line and decided to witness the tragedy in person.
It was Saturday, September 4th. He crossed the narrow highway that connects mainland Louisiana to Jean Charles Island, a place he's called home his entire life, and found the peninsula filled with debris and despair six days after Hurricane Ida had hit.
The wooden building where he lived with his wife, Dana, had been destroyed by winds of up to 240 km/h from one of the most violent storms in the US in 150 years.
---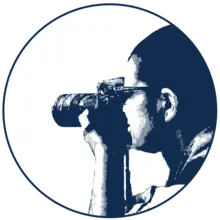 As a nonprofit journalism organization, we depend on your support to fund more than 170 reporting projects every year on critical global and local issues. Donate any amount today to become a Pulitzer Center Champion and receive exclusive benefits!
---
"My life is over," Benny recalled four weeks after the collapse, as he was still trying to salvage anything but plates and pots from the rubble, to no avail. "When you're 70, you can't do much after a catastrophe like this."
Jean Charles residents are one of the populations most vulnerable to the effects of the US climate crisis. Since Benny's birth in the 1950s, the island has lost 98% of its territory, mainly due to soil erosion and rising sea levels, and today it is possible to travel from end to end in less than three minutes by car.
But the decayed landscape is not unique to islets in southern Louisiana. More and more often, people across the country are losing homes and businesses, dying of thirst, heat and cold as a result of floods, hurricanes, droughts and forest fires.
For 21 days, Folha traveled through regions suffering from effects of extreme weather phenomena. In four chapters we recorded the path of water that invades Florida and Louisiana; the attempt to save the Texas energy system with wind turbines; the drought that is eating away at Arizona and Nevada, and the unprecedented shortage of the nation's largest water reservoir; and the fire that consumes forests, wineries and cities in California.
For 10,417 kilometers, it was possible to see the destruction of the American territory at various levels, in addition to the denial and lack of collective awareness of people who did not yet understand that they were under an imminent existential threat.
The climate crisis has irreversibly transformed the US. Almost 35 million people —more than 1 in 10 inhabitants— already live in rapidly heating areas in the country.
The situation will get worse. If carbon emissions continue to rise at an accelerated rate, in less than 50 years, half of the American population will have suffered from more heat and less water, and millions will have to live in places considered inhospitable.
We arrived in Florida on September 21st. It was cloudy and windy on Sunny Isles beach, 18 miles from downtown Miami. The waves were choppy, and the impression was that they would soon be advancing along the small strip of sand that separates the Atlantic from luxurious buildings by the sea —the tallest of them, opened in 2018, is 51 floors and 200 meters high.
Florida was the starting point of our itinerary because few places in the world are as affected by the climate crisis as the southern part of that state.
The 6 million people who live there are impacted by almost every natural phenomenon, from rising sea levels to coastal erosion, from hurricanes to heat waves, which together can leave part of the region completely underwater in under 80 years.
The effects produced so far, however, are felt in different ways by the population, reflecting that the climate issue is another layer of racial and social inequality in the USA.
While some of the richest people still insist on living in coastal areas, building contractors are looking for higher land for their projects, promoting what is being called climate gentrification. Far from the sea, these regions used to house poorer sections of the population, Black people and immigrants who are now trying to adapt to the new reality.
"Climate change is racist," says Yoca Arditi-Rocha, executive director of the Cleo Institute, which works to defend protective measures against the climate crisis. "Building companies move in, communities move out. This is one of the many ways in which traditionally marginalized groups continue to be harmed by a racist system ingrained in this country since colonization."
One of those affected is Louis Cherenfint, who migrated to the US in 1977 and settled in northern Miami. The neighborhood is named Little Haiti because it is home to so many Haitians like him. Nearly 20 years later, he bought a small store, which today is surrounded by art galleries, gourmet ice cream parlors and gyms that have spread throughout the region.
From behind the counter, Louis' patient smile precedes the warning that he doesn't understand English very well —his native language is Haitian Creole. Still, he wants to talk about how his life and business have changed. "I came to the US in search of a better life. I had four children, they all graduated and got jobs [...] But everything got more expensive, and my store is getting less and less busy."
Louis knows that many of his customers have moved to neighborhoods where rents and services are cheaper, and he says there are now more white and Asian people in Little Haiti.
After showing what he found most attractive in the crowded aisles of his store, Louis calls his daughter and asks her to talk to Folha. "She speaks English well."
Manouska has a firm voice and quickly elaborates on what she believes is happening in the neighborhood where she was born. "Before, his store only sold food, but we need to adapt and add products, because the shopping culture has changed along with the neighborhood," she says.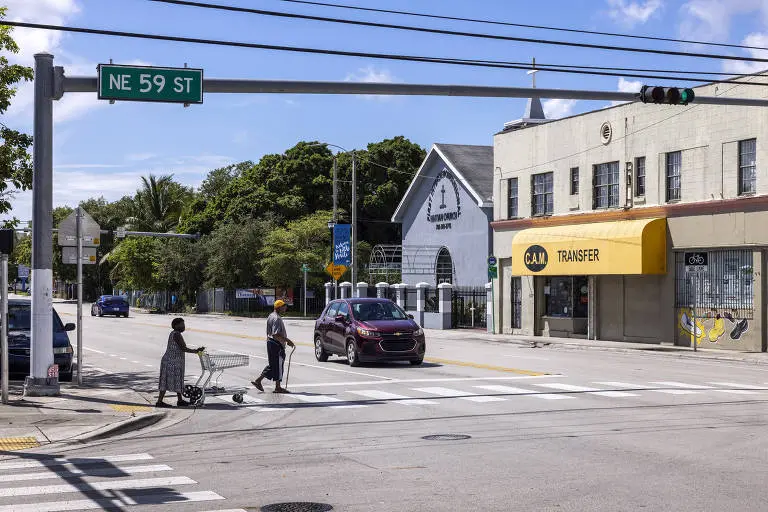 "These new developments are driving out the old residents, bringing in different people, more tourists, who might help at some point, but so far the prices are only higher, and my dad makes just enough money to survive."
Home values ​​in Little Haiti have nearly tripled since 2010, the biggest spike in the Miami area, driven by the arrival of new conglomerates like the Magic City Innovation District, which is less than a mile from Louis Market.
The project, budgeted at US$ 1 billion, promises stores, offices, hotels and apartments in a total of 18 towers, the first one expected to be ready in a year and a half.
Consultant Joshua Rosa works at one of Magic City's sales offices and insists the ultimate impact on the neighborhood will be positive. "There won't be liquor and cigarette stores," he says. "The intention is to be less about money and more about functionality, all within walking distance, with a mini-city feel."
Under pressure from activists, who are not only concerned about the housing market but also about how the community will fare, the construction companies responsible for the project offered US$31 million for initiatives that benefit the neighborhood.
Experts, for their part, say it is impossible to clearly measure the impact of the opening of the conglomerate on former residents, but the belief is that the changes will continue to expel the most vulnerable.
Rosa says that the cost of rent at Magic City has yet to be disclosed, but he defines the profile of potential residents as "young business people."
Westley Hosey, 55, is unemployed and doesn't see himself in the new concept. He says he will need to leave Little Haiti if prices continue to rise next year.
In front of the seven-unit building he's been living in for just over three years, he says he was paying $800 a month for a one-bedroom apartment and that this year it has increased to $1,200. "You can't go up $400 overnight. People need to plan. It's getting ridiculous."
Some residents in the neighborhood don't connect these drastic neighborhood changes to the climate crisis, mainly because the rise in sea level takes years to be visually perceptible. Scientists say the waters around Miami took 31 years to rise 6 inches, but the next 6 inches should be reached in half that time.
"People don't feel personally impacted by the climate crisis, they see it happening in the distant future," says Yoca Arditi-Rocha, from the Cleo Institute. "And when they feel an insignificant part of the chaos, many are silent, they don't know what to do. It's an internal mechanism that human beings have to deal with stress."
This stance may partly explain why we find so many people apathetic about the climate crisis, despite polls showing Americans' growing fear of the issue. A survey released in September by Yale University points out that 70% of the American population says it is somehow concerned about global warming —it was 65% in March. The number of those who say they believe the planet is warming up has also increased: 76%, compared to 70% in March.
Homemaker Pam Lentz, 63, is among those worried about the crisis but doesn't think there's much to be done. "We're hit by storms and hurricanes, which keep telling us this island is going to go underwater one day. But since we live in paradise, we have to live with it. When you live here, you don't worry too much."
Pam has lived for a decade on Big Pine Key, a small island three hours from Miami and one of the last—and most threatened—territories in South Florida. Known for its large pine trees ("big pine") and for being the only natural habitat of the key deer species, the island lost 30% of its trees after Hurricane Irma, in 2017.
Some of the pine trees recovered after the storms, but the salt water that has been advancing on the land makes it difficult for vegetation to grow, in addition to reducing the sources for the survival of about a thousand deer that share the island with almost 5,000 inhabitants.
One of them is Chris Bergh, who, under a fine drizzle, guided us through the mangroves to a point where we could see Big Pine Key's three levels of vegetation in perspective.
The scene was didactic: where we were, the plants were brown, flooded and dead from the sea. In the middle of the land, it was possible to see some greenery, safe from the salt water, while at the highest point of land (1.5 meters in altitude) there were healthy trees, even with access to fresh water.
"It's the beginning of a ghost forest," says Bergh, 48, program manager in South Florida at the Nature Conservancy, an international organization for the protection of the environment.
Bergh has lived on the island since 1999 and explains that tourism and commercial fishing are the main activities in the region, whose population is mostly white (78.7%), middle class and retired, and who seek mild winter temperatures.
During the hurricane season —from June to November— everyone needs to stay on alert, ready to leave the island in case of an emergency. Despite official warnings, which force residents to leave before storms arrive, not everyone has somewhere else to go.
Bergh says he used to stay in Big Pine during hurricanes, but in 2005, when he began studying the impact of the climate crisis —and his house was hit by two storms— he decided to change his behavior.
The most effective approach in trying to get people's attention, however, is a cost-effective one. "We explained that, with the water rising, the property value here plummets. For now, the region is still desirable, but at some point, if the rise in sea level continues accelerating, it will be more risky and less comfortable to stay. We're going to have to wade in knee-deep water to get home or go to restaurants."
Bergh says that several organizations, in addition to local, state and federal governments, have helped to protect the island, but that, at this point, it is only possible to buy time for society to understand that something needs to be done.
Among the measures are banning the hunting of key deer, removing invasive species, restoring land via fresh water, removing clearings to control fires and buying land through the government so that new houses cannot be built.
In Big Pine Key, our last mission was to try to find one of the endangered deer. It wasn't difficult. As soon as the rain stopped, they multiplied in the middle of the road and between the houses, eating the grass in the gardens.
"They're used to us, they look like dogs," said Pam, the homemaker who said she leaves water containers for the animals overnight. She used to live on the other side of the island with her husband, Randy, in a wooden house, but she believed it was not strong enough to withstand hurricanes. This year, they bought a property made of concrete.
"My children keep saying: one day this house will be swallowed by water. And I say I don't care, I'll be dead when that happens."
Our next destination was Jean Charles, Louisiana, where residents know that the day it will be impossible to stay on the island is getting closer. Most of them are of indigenous origin, from the Biloxi-Chitimacha-Choctaw tribe, and have seen the place lose 98% of its territory in 66 years—of around 89 km², only 1.3 km² are left.
The head of the tribe, Albert Naquin, 75, welcomed us to the mainland. In sweatpants, sneakers and a cap, he sat in a battered rocking chair in front of the brick house he lives in, 12 miles from Jean Charles, to explain why he decided to leave the island in 1995.
"We realized that something was changing. The water was rising, and we understood that, at some point, we would no longer have that piece of land. It will all turn to water."
The turning point for many residents, he says, was in 2002, with the passage of Hurricane Lili. That year, Jean Charles reached a peak of 350 inhabitants, a number that has dwindled to just over 20 registered today. "It was untenable to stay there, rebuilding everything after every hurricane."
Worst of all, however, a hurricane had passed less than a month before our conversation. On August 29, Ida devastated the island and several towns in the region, including part of Montegut, where Naquin lives. "I've been here for a long time and I can say that Ida was the worst of them all. She wiped out the island. There were 25 houses before her, and seven remain. A complete disgrace."
The winds from the Ida reached 240 km/h and lasted for nearly eight hours, leaving around 100 people dead and 1 million people without electricity across the state. Naquin says that recovery was slow and that residents had not yet returned to Jean Charles on September 25th. Was he right? When we arrived on the island, there were fewer than 10 people scattered along Island Road, the only street on the peninsula, sorting through the rubble while battling mosquitoes that even bit through thick clothes.
Benny Dardar, the person who opens this series, wet his arms with alcohol to try to ward off insects while clearing a space in the wreckage where his home used to be, to plant a flag —a stylized design of a US flag with an indigenous insignia in the middle of it.
"People displaced by the climate crisis suffer virtually the same consequences as those displaced by conflict, forced to leave their homes without knowing when or if they will be able to return," explains Kayly Ober, climate displacement program manager at Refugees International. "The difference is an existential matter of leaving your culture, your heritage, your ancestry. It has a very severe psychological cost."
Jean Charles was the first territory in the US to receive federal funding for the displacement of an entire community due to the impact of the climate crisis. In 2016, Barack Obama's government committed $48 million to building a new community for the island's residents. The plan—which provided for 40 houses by 2019—is far from being completed.
Benny declined the offer. He doesn't want to live on the mainland, far from his friends and the possibility of fishing every day. Now, even without money to rebuild the house, he prefers to live in a trailer with his wife, as long as it is on the island.
"Taking an entire community and moving it to a new location is quite tricky because you start to get caught up in little day-to-day details like 'who will be my neighbor?,' 'what am I going to do after I move in?,' 'what kind of work am I going to have?'" says Ober. "It's a plan that has to be avoided because it brings many more challenges than solutions."
The novelty of the program has earned the residents of Jean Charles the imprint of the "first climate refugees from the United States," a nomenclature that many of them do not like—they say it was invented by the American press. Ober says the term is controversial because, since 1951, refugees have been recognized as those who cross borders in case of persecution for specific reasons, such as religious and political situations.
Internal migration forced by extreme weather events, however, is recognized by several international bodies. The World Bank, for example, released a report in September that predicted that 216 million people could be forced to migrate within their countries by 2050 due to the environmental crisis. If carbon emissions are reduced quickly, that number could be cut in half.
The need to abandon homes due to weather issues has become commonplace in Louisiana, and it's impossible to walk around without noticing that there are two states at stake.
New Orleans, the birthplace of jazz, operated almost normally a month after the passing of Ida. Hotels were full of homeless people and laborers who worked rebuilding the city, but also tourists who flocked to the downtown streets, famous for its buzz and for the law that allows the consumption of alcoholic beverages in public areas.
In 2005, Katrina flooded 80% of New Orleans and killed 1,800 people. This time, the city was not in the eye of the hurricane, and its new levees—reinforced at a cost of US$14 billion—were essential in containing the heavy rains and winds that caused the reversal of the course of the waters of the Mississippi River, a phenomenon considered very rare.
The islands south of the state, however, did not have the same investment, and the signs of destruction only increased as we descended towards them.
Hurricane Ida first touched ground in Louisiana around the port of Fourchon, the largest US offshore oil base in the Gulf of Mexico, 18 miles from the Grand Isle. Four weeks later, it was there that we saw some of the most devastating scenes of our journey: houses buried in the sand, turned upside down, among scattered wood, shattered furniture and wrecked cars. All by the sea.
The island serves as a natural protective barrier to the mainland of Louisiana, but with one of the largest relative rises in sea level in the world —in 100 years, the water has risen nearly 3 feet there— the barrier needed a barrier.
Known as the burrito, for its cylindrical shape filled with sand and clay, the nearly 12 km long levee was built in the 1980s and reinforced in 2010. Running along the coast, it had been damaged in almost every storm, but had withstood. This time, Hurricane Ida took no prisoners and almost completely destroyed the structure.
According to official figures, up to 50% of the Grand Isle was destroyed by the hurricane—the city has nearly 1,500 inhabitants and many holiday homes, frequented on weekends.
One of them was the family of Burt Schexnayder, who, along with his wife and sister-in-law, collected what was left of the swing set that his father-in-law had set up for his daughters decades ago.
Built on wooden logs that had saved it from the storms of Katrina and Rita, years before, the house didn't resist this time: clothes, photos, furniture and many memories were all destroyed. One of the only intact parts inside the structure was the toilet, in the corner of the bathroom, now without a roof or walls.
Underneath the remains of the building his family lived in for nearly 30 years, Burt said he didn't believe in climate chaos. For him, the increasingly strong hurricanes are the work of "mother nature," and his plan is to rebuild the house in the same place.
But he doesn't know how many neighbors will be able and willing to do the same, or how long it will take for the city to take shape again.
"How people face and deal with the impact of climate is based on their ability to overcome it. If you are poor, you have fewer resources to do so," says Kayly Orbe of Refugees International.
Like the residents, rich and poor cities protect themselves and recover from the effects of the climate crisis in different ways, depending on the size of the devastation, but mainly on public and private investments for their reconstruction.
While those with the fewest resources disappear more quickly amid physical, economic and social collapse, those with more money have—or buy—time.
The measures range from strengthening levees, as in New Orleans, to putting more sand on the beaches and building large condominiums on higher ground, such as in Miami.
These solutions, however, are not sustainable in the long term and do not guarantee that, in a few decades, these cities will still be on the map.
Translated by Kiratiana Freelon
RELATED ISSUES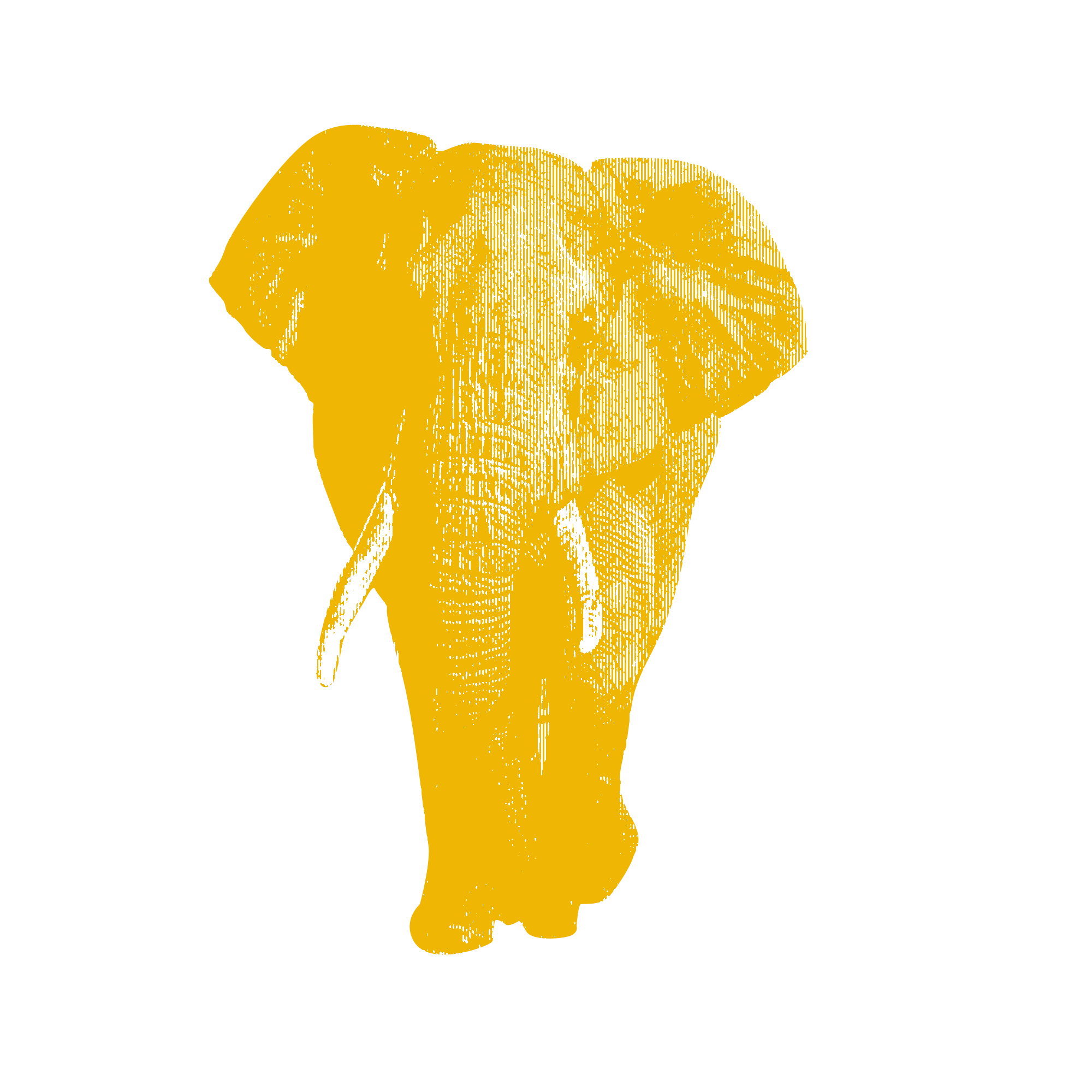 Issue
Environment and Climate Change
Environment and Climate Change

Issue
Indigenous Communities
Indigenous Communities