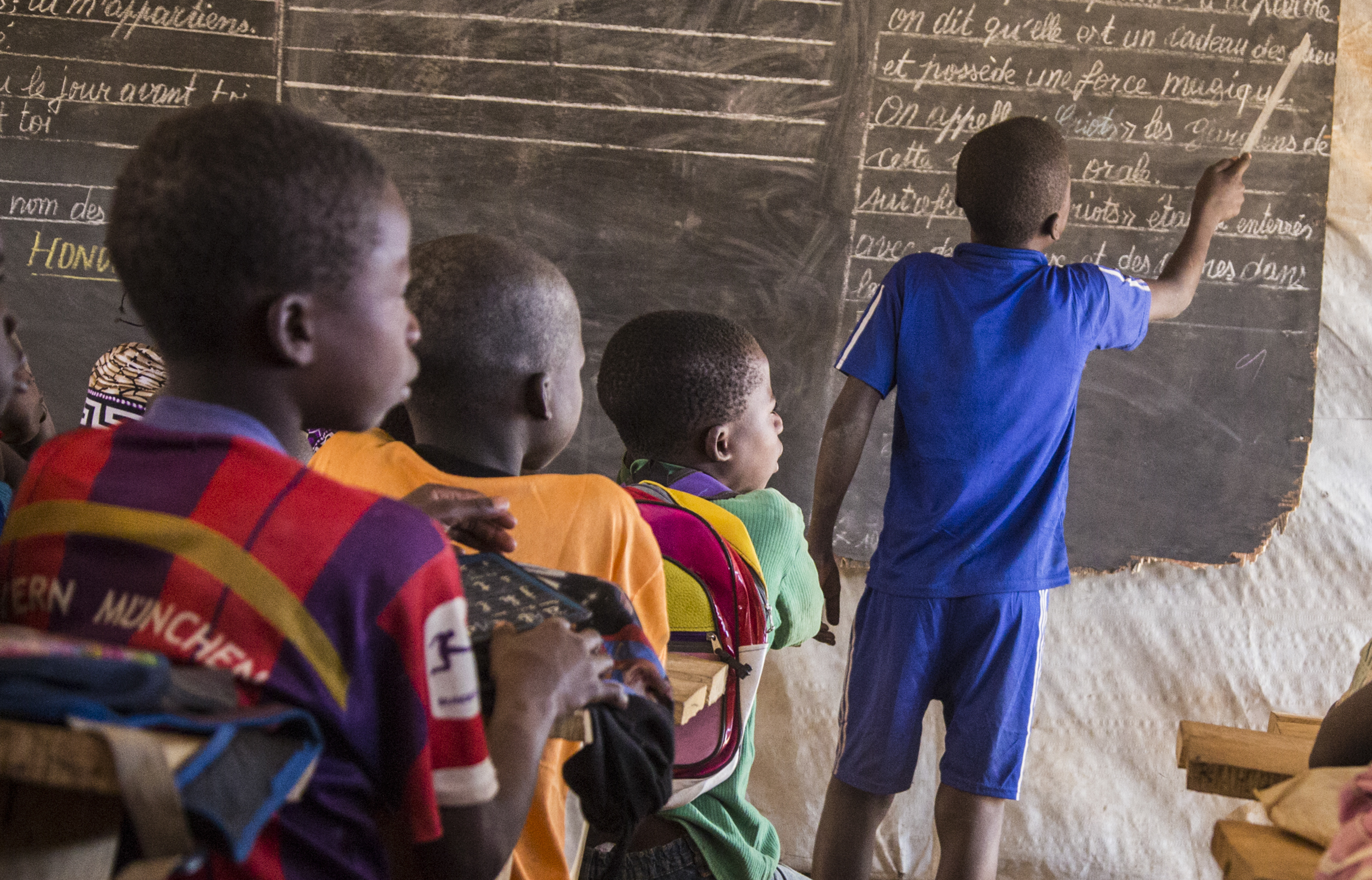 The teacher promised he was not like the others. On the first day of term, he told pupils that he was a caring family man and would not pressurise them to have sex with him.
"He wrote his number on the board and said we could call him any time if we needed help," said Néville, 14, who is trying to concentrate on getting an education in the Central African Republic (CAR) while living through a brutal civil war.
Néville's classmate, a schoolgirl aged 13, later called their middle-aged teacher about a homework assignment but was distressed when he demanded sex. When she refused, the teacher withheld her marks and banned her from class.
A year on, against the backdrop of intensifying armed conflict, Néville has joined forces with other students to battle against a sex-for-grades scandal that blights CAR's education system. Schoolchildren have a nickname for such a predatory practice: sexually transmitted grades.
According to pupils interviewed by The Times, teachers abuse pupils or extort money in exchange for good marks, permission to graduate or even textbooks.
Years of war and corruption have fostered a climate of impunity in the poor former French colony where almost half the adults are illiterate.
Néville and others, however, have enrolled in a programme to champion children's rights and collect testimonies of abuse. "Education is crucial, it is like a torch," said Dieudonné, 16, who campaigns alongside Néville in VoiceMore, a project run by the charity War Child UK. "It helps you see far ahead in the dark."
CAR has suffered from fighting since 2013 when mainly Muslim Séléka rebels stormed the capital, leaving a trail of murder, rape and pillage. This triggered the formation of Christian militias who took revenge on Muslim communities and started a wave of sectarian violence.
The loose rebel alliance has splintered into different militias fighting over CAR's rich deposits of diamonds and gold. Over the past year the number of displaced civilians has risen by almost 50 per cent to more than 1.2 million people, a quarter of the country's population.
The war has had a catastrophic impact on the education system, as armed groups recruit children as troops and violence has shut almost two thirds of schools.
In those schools still open, sexual abuse by teachers is widespread. They work without official guidelines and meagre salaries are often paid late, prompting some to demand bribes. Experts say coercion and violence is entrenched in school systems across the region and the stigma of abuse keeps children silent.
A typical bribe can be a few pounds, a considerable sum in a country that is among the least developed in the world. "The price is negotiable, so long as it is enough to satisfy the daily needs of the teacher," says Adèle, 16, another member of the campaign group. The group's research shows that more than a third of pupils encounter sex-for-grades and other forms of extortion at school. Girls are targeted most, though boys are also victims.
"If we don't combat this, the country will never develop and the population will suffer for a long time," says Adèle. "I don't think corruption will ever completely disappear," says Néville. "But we want to build an education system that produces incorruptible people who will defend our nation's values and contribute to our future."
RELATED ISSUES

Governance

Women