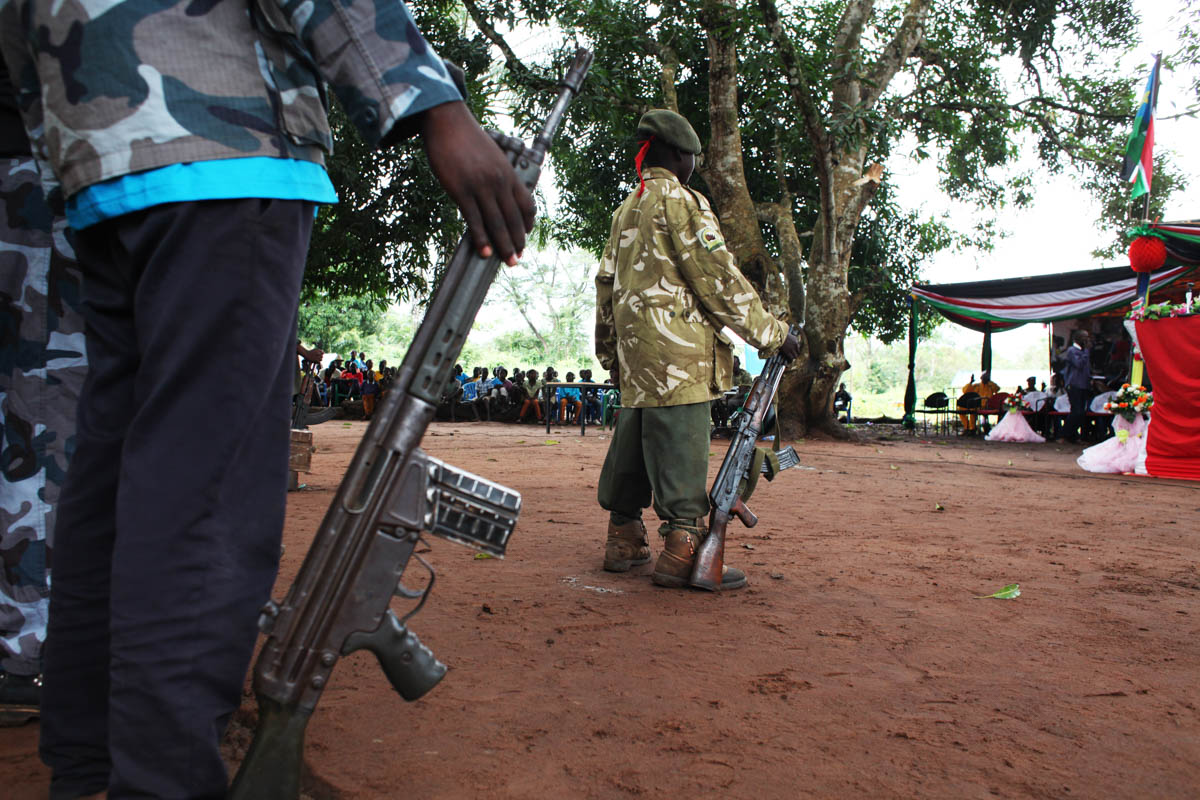 Yambio, South Sudan - On the red, dusty ground in Yambio, under a large mango tree, a group of 30 girls and boys, some wearing military clothes and some with guns next to them, sit in the shade eating biscuits while waiting for the start of the ceremony to release them from the army.
The US ambassador and other guests are coming from the capital Juba to attend the event. 
They are part of the 900 children released from the armed forces in South Sudan in 2018, the country with one of the largest number of child soldiers in the world. The ceremony consists of them symbolically taking off the military clothes, and receiving blue UNICEF labelled notebooks and schoolbags.
According to the UN, there are still 19,000 children in armed forces in South Sudan, a number contested by the army. "We have concerns about the figures published by UNICEF. We don't know how they came up with those numbers. Now, it's true that some other groups that were integrated into the SPLA had child soldiers among them. But our policy is clear: we don't want child soldiers," said Lul Ruai Koang, the spokesperson for the South Sudan's People Defence Force (former SPLA). "We gave their names to UNICEF. In Pibor or Yambio, they have been demobilised. We facilitate the process. After, it's their responsibility to help them."
Many of the children in the ceremony have already returned to their communities before the official release. They received medical screenings, counselling and psychosocial support as part of their rehabilitation, and some were assisted to return to school, while others received vocational training. Their families were also provided with food assistance.
But across South Sudan and in refugee camps outside the country, there are children and youth who left or escaped from the armed forces but received no assistance and have not been through a rehabilitation programme. Depending on age, boys are either used as porters, cleaners, or are trained to fight. Girls are often taken as "wives", and often return in their communities with children.
"We see depression, anxiety. They have intrusive thoughts that come back. That can be triggered by something happening, but of which they have no control. That can affect their functionality," says Rayan Fattouch, mental health specialist working in Yambio with Doctors Without Borders (known by its French initials, MSF).
MSF is medically screening the children who were associated with armed groups. Part of it is the mental health aspect. They are dealing with children and young adults who are facing "moderate to severe trauma".
"The child needs to feel embraced by his community. And that can change from one community to another, depending on the experiences they have been through. They have their own trauma," said Fattouch.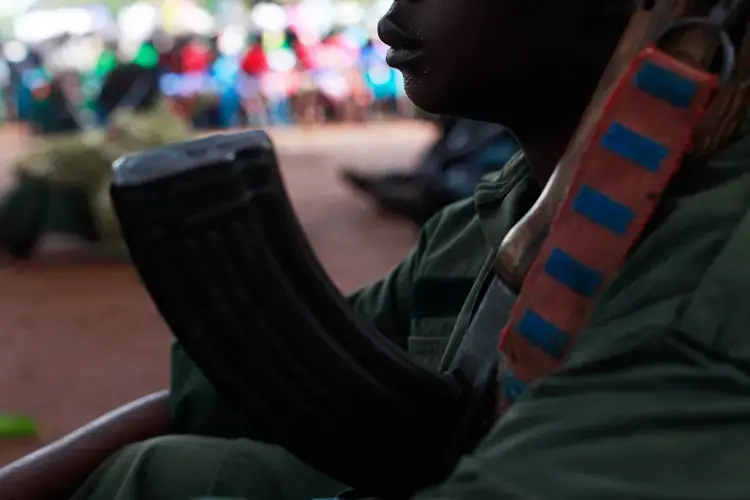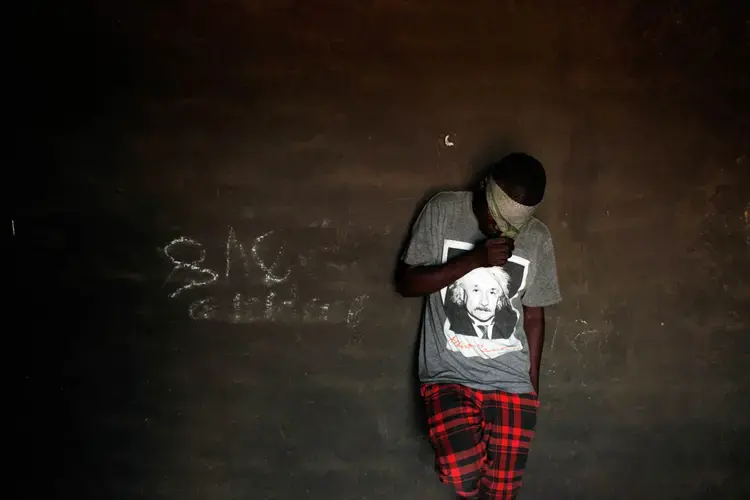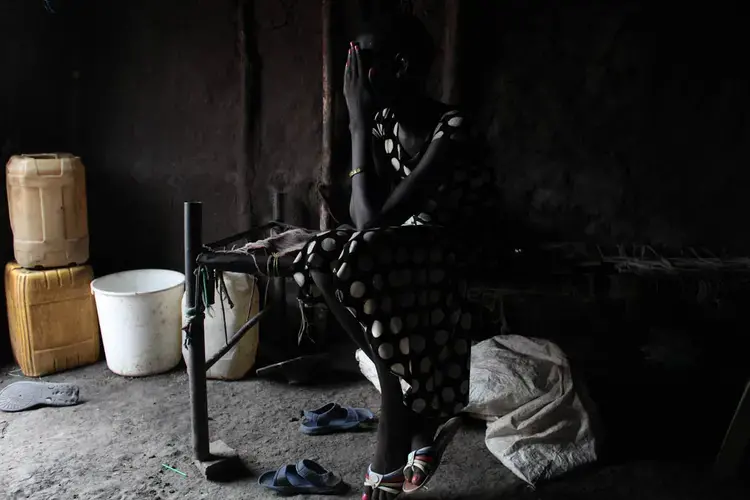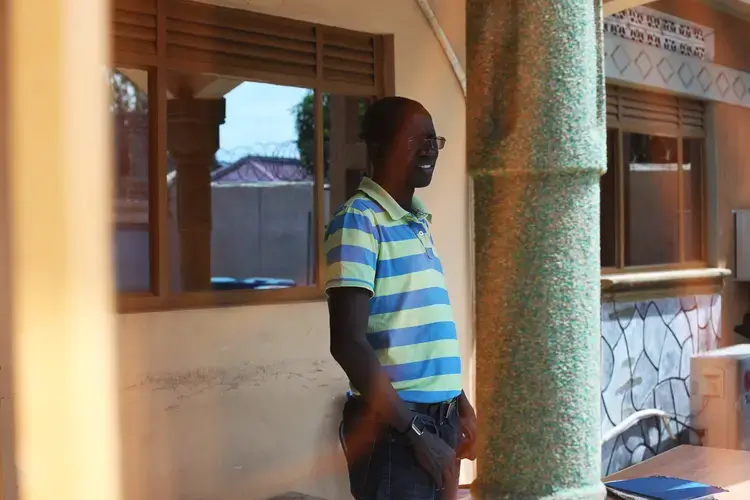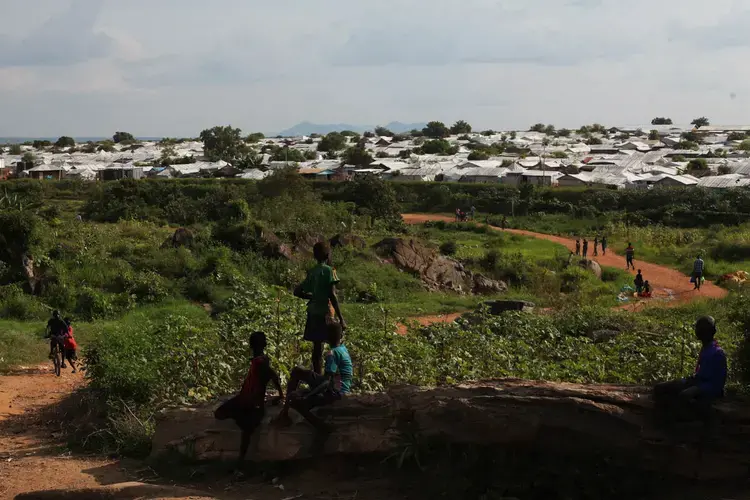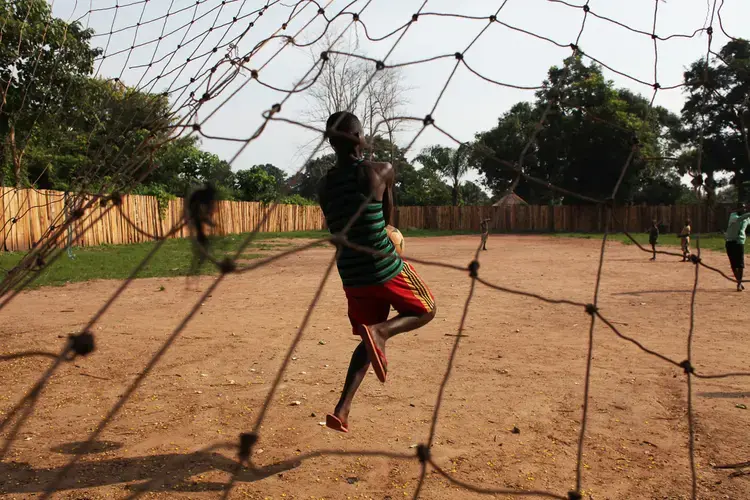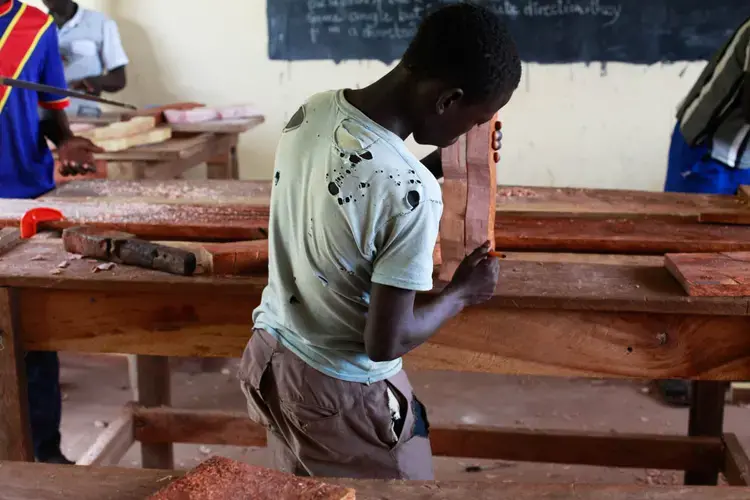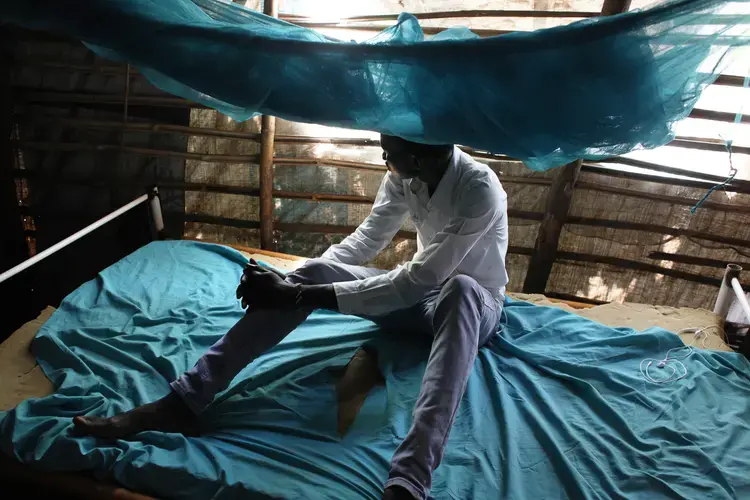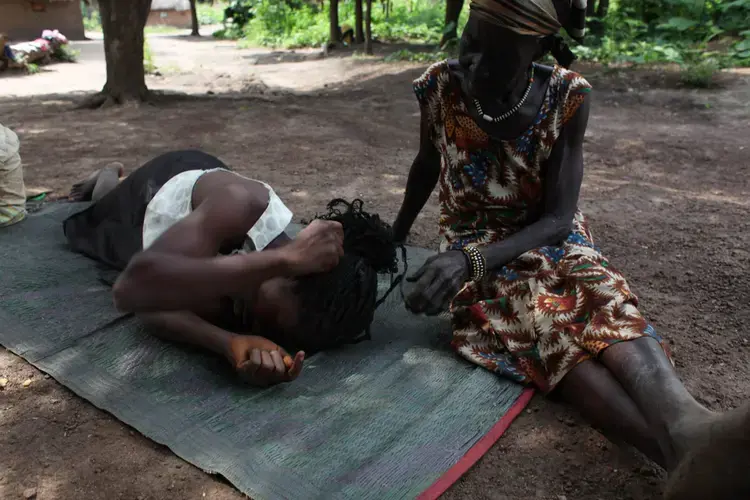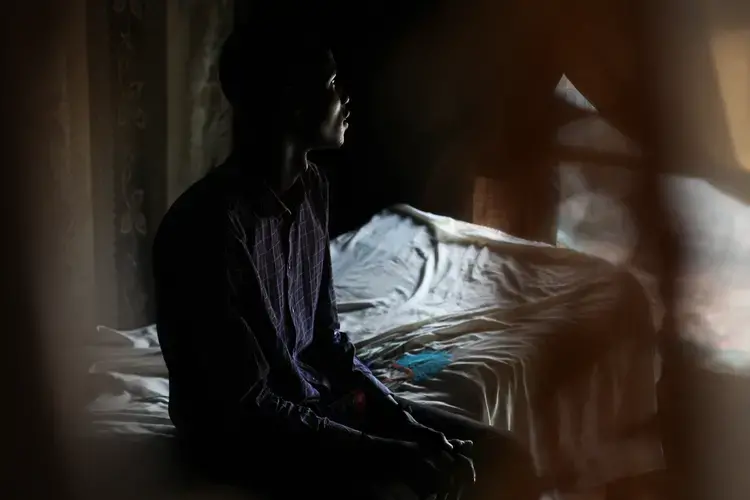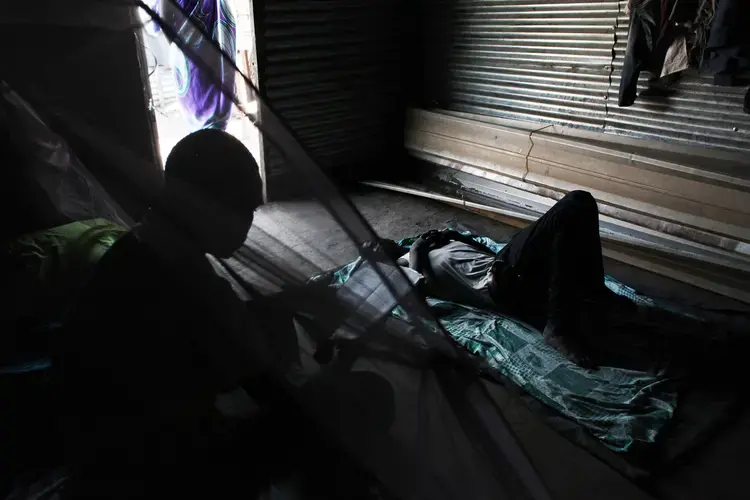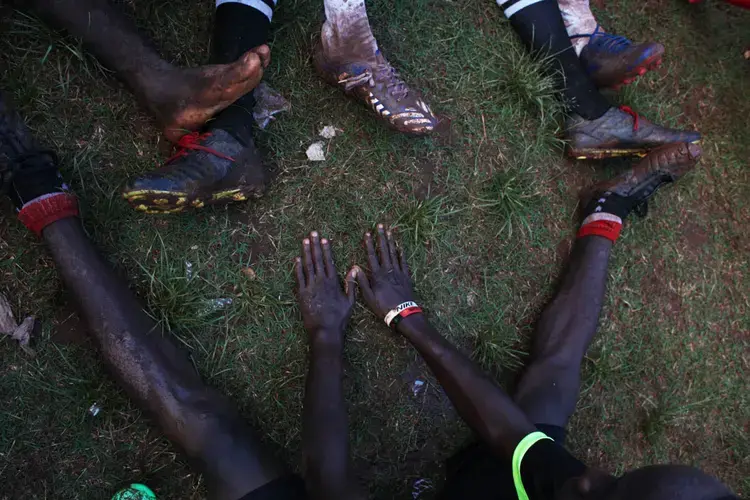 RELATED ISSUES

Women

Issue
Conflict and Peace Building
Conflict and Peace Building

Children and Youth