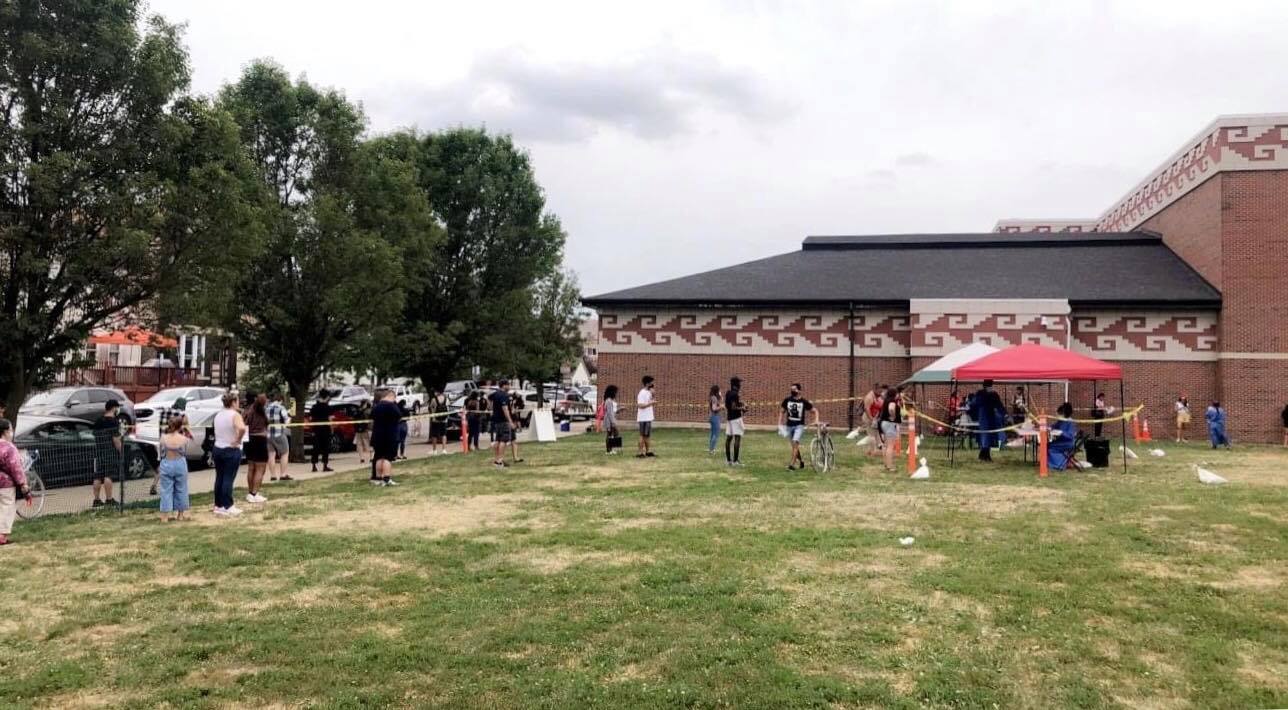 When cultural institutions across the nation were forced to close in March due to COVID-19, digital programming became the go-to strategy for maintaining their missions and goals. Two of Chicago's community museums located in public parks, the National Museum of Mexican Art (NMMA) located in Pilsen and the National Museum of Puerto Rican Arts and Culture (NMPRAC) located in Humboldt Park, have had to do the same.
Community members depend on small cultural organizations like NMMA and NMPRAC to provide activities for kids out of school for the summer. Both museums rely on their indoor galleries as well as the surrounding parkland for community engagement. Although museums can now reopen, the cost required to maintain federal guidelines, routine wipe downs of interactive exhibits and capacity limits for example, is too much for smaller museums.
NMMA was founded in 1982 in Harrison Park and hosts several programs for children and teens like Día del Niño Family Festival, the annual celebration of children focusing on their health and wellbeing. NMPRAC, founded in 2000, hosts the annual Barrio Arts Festival that brings together local artists, musicians, and vendors for a family-friendly weekend celebration.
Billy Ocasio is the president and CEO of NMPRAC, which is celebrating its 20th anniversary this year. He said the staff discussed the possibility of reopening this summer, but despite support from local foundations and a federal PPP loan, it would be too much for his already thin-spread staff and ultimately a risk to visitors.
"The main thing is making sure that everyone is safe," Ocasio said. "We had to become very technology savvy very fast," Ocasio said.
The Puerto Rican museum created a YouTube channel in March and launched the NMPRAC Online Education video program in June. Chicago's Puerto Rican artists can submit art videos on anything from painting, to dance, to storytelling.
One of the most viewed videos in the series is from local artist Oscar Luis Martinez. "When the museum came up with this great idea to have artists create videos so they could continue their education piece online, I could not refuse it," Martinez said. An arts educator himself, he said it took some time but he's figured out ways to meaningfully engage students online.
"I wanted to do something not only adults can get into but also young people can get into and [that] is how to go about doing doodles," Martinez said. The video opens with a formal introduction and a few stories about how doodling has helped him focus in school and relax after stressful situations.
Martinez said he even convinced his cousin to make a submission: in it, Raul Ortiz Bonilla demonstrates his pointillism technique, using tiny dots of color to create a full image, in Spanish. All artists chosen to participate in the video initiative receive a stipend to compensate them for their work.
The school year for Chicago Public Schools ended on June 16, which means nearly three months of mandatory online learning for students since public spaces closed. But after months of online lessons, parents and educators alike are worried about the increased screen time of young people.
Antonio Pazaran, NMMA's director of education, said his department took this into account while brainstorming alternatives to their standard, in-person programming. "The morale of my department is still up there. We try to be as positive as possible," Pazaransaid.
The biggest department at the museum is Pazaran's, which includes arts educators, programmers, and tour guides. After the museum closed, the staff assembled "At-Home with NMMA" an online directory of art activities and lesson plans for the whole family.
The museum cancelled its annual Sor Juana Festival. Next up was deciding what to do about their annual summer camp, a five-week, bilingual art camp that promotes creativity and literacy in the arts for kids aged seven through twelve. Pazaran said he thinks the museum has the most affordable summer camp for kids in the city. "When we open up registration for summer camp every year, our summer camp sells out in an hour," Pazaran said.
Marilyn Lara Corral, an arts educator, said many of the young people return each year, even continuing through Yollocalli Arts Reach, the museum's arts initiative for teens and young adults located in Little Village.
The program was capped at twenty-five spots due to the capacity of the museum space and the usual cost is $450, which covered art materials, two field trips, and snacks. This is the first year the Mexican museum tried a virtual summer camp experience for just $125, the cost of art materials and instruction.
Corral said parents whose kids participated in past summer camps were surveyed about screen time concerns and other questions related to schooling and entertaining kids during COVID-19. Pazaran said the idea of a virtual summer camp was welcomed.
The NMMA's virtual summer camp began June 29. Parents picked up summer camp kits the week before. Participants logged on for one hour every Tuesday and Thursday with a different instructor each week. Corral was the instructor for the first week, teaching traditional Mexican stories like the Legend of Tenochtitlán, the founding of the Aztec capital by the Nahua peoples guided by Huitzilopochtli, the Sun and War god.
Corral said the kids were pleasantly surprised that they started painting on the first day. Participants learned how to mix colors in preparation for their first project, creating their own version of these legends inside a shadowbox.
"My daughter's seven and my son's eleven, so they actually were in the living room watching me do the class," Corral said. She appreciates getting real-time feedback on how interesting or boring the lessons are. Typically, the museum would host an end of camp exhibition of the participants' work. This year parents will receive a link to their kids' work so that everyone can watch the artwork online.
Pazaran said they're also working on virtual, live tours of the gallery spaces. The summer camp participants were the first to experience real-time virtual tours and give feedback. He said he hopes this will make up for not being able to use the space in-person.
In mid-July, the museum partnered with the non-profit CALOR to provide free COVID-19 and HIV testing outside, as well as free tacos, face masks, and hand sanitizer.
"The worst part [of the COVID-19 closure] is not being in the museum space and around art all the time," said Dalina Perdomo-Alvarez, exhibition and program assistant at the Puerto Rican museum. "I think partially the reason people go into these museum careers is so they can work in a museum."
She started the position in October and said she was just getting used to the job back in March when the museum closed. Still, she said she's excited to use her background in film studies to rethink traditional programming.
Perdomo-Alvarez said the website needs to be adjusted to hold this new influx of digital programs.
"Luckily we have support from the community and the artists in our community," she said. "These digital programs are something we don't have to limit to now, we can continue hopefully."
On Friday, the Mexican museum celebrated their popular tribute to Selena–virtually–an event that tends to sell out immediately and attracts people of different generations, language and gender fluidity.
NMPRAC is working on an online exhibit to showcase what the Puerto Rican community has experienced in the year 2020 through submissions from everyday people, not just artists. Ocasio said this is a time for reflection across the country. They recently announced the open call for Communities Stories and Art on their website..
"We have to take a look at museums of color and we have to be aware that we don't have the resources that all these other museums have," Ocasio said. "It's going to take us a little longer to get things right."
This story was produced in partnership with the Pulitzer Center. For more stories about the effect of COVID-19 on museums, please visit the Prairie State Museums Project at PrairieStateMuseumsProject.org.
---
COVID-19 Update: The connection between local and global issues–the Pulitzer Center's long standing mantra–has, sadly, never been more evident. We are uniquely positioned to serve the journalists, news media organizations, schools, and universities we partner with by continuing to advance our core mission: enabling great journalism and education about underreported and systemic issues that resonate now–and continue to have relevance in times ahead. We believe that this is a moment for decisive action. Learn more about the steps we are taking.
RELATED ISSUES

Issue
Bringing Stories Home
Bringing Stories Home

COVID-19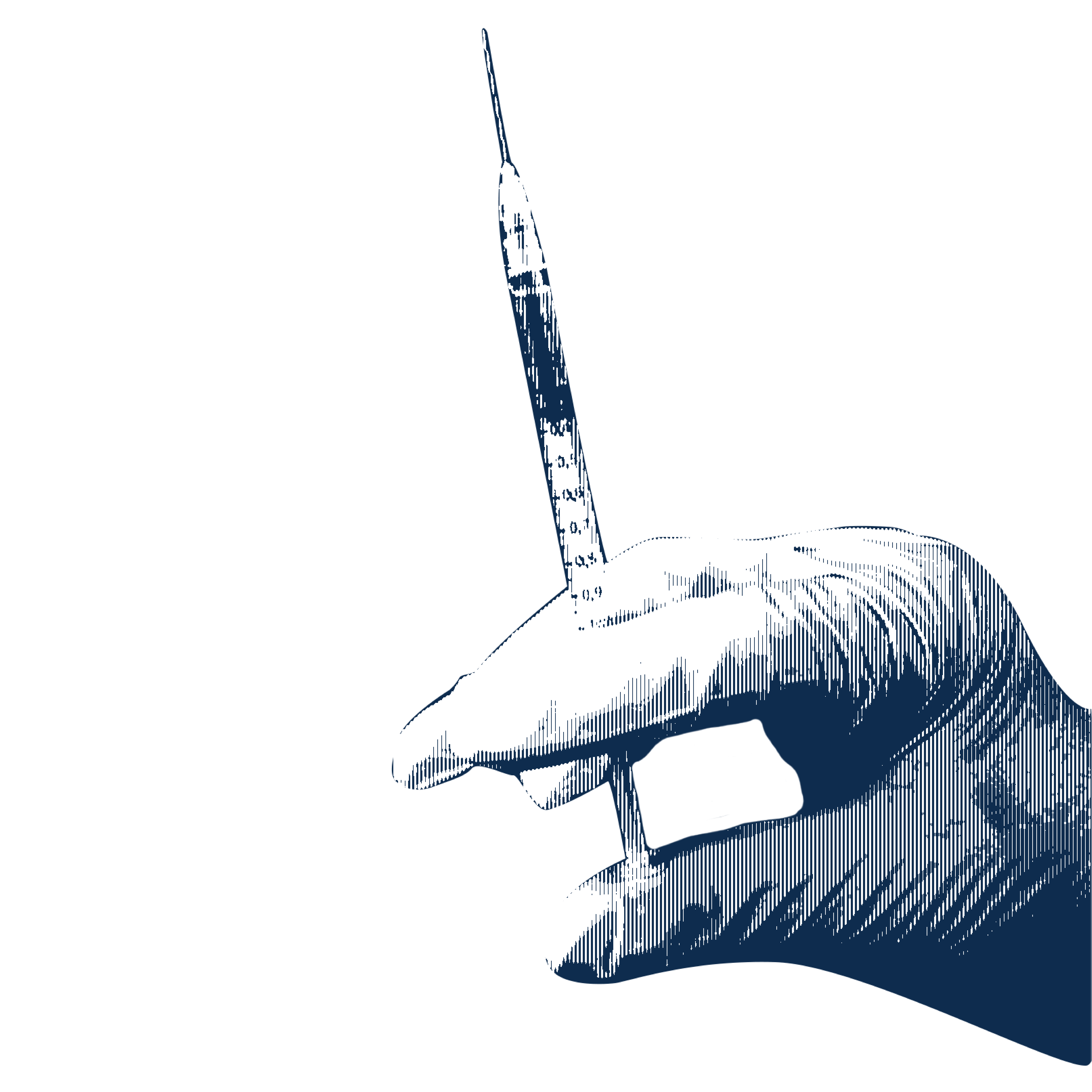 Health
RELATED INITIATIVES