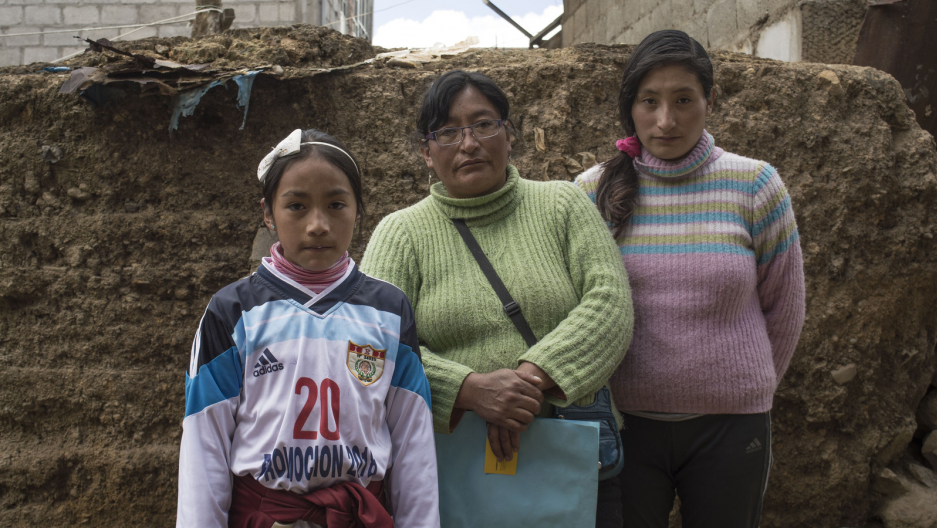 High in the resource-rich Peruvian Andes, 10-year-old Aarón Blas died last month after a battle with leukemia in Cerro de Pasco, a town contaminated with heavy-metal poisoning. He's not the only victim. A new generation of children is slowly disappearing in this major mining town that extracted over $75 million worth of zinc and silver last year.
At least 2,500 area children have chronic poisoning problems from an open-pit zinc and silver mine that's been expanding for almost half a century. Every day the general population is exposed to much higher levels of lead and arsenic than the World Health Organization recommends. Both lead and arsenic can cause severe health consequences that could eventually lead to death.
Local residents are desperate for help. They have repeatedly marched over 250 miles to the capital Lima, and, in June, chained themselves to the Health Ministry in protest.
They live in some of the highest communities on the planet at 14,200 feet — an altitude comparable to nearly 10 Empire State buildings stacked atop one another. Their homes rest around the edges of a massive mining pit — an abyss that's 20 American football fields long and 1,300 feet deep — which has long been devouring the town.
The people here still smile but their gaze is ailing as nearly everyone consumes untreated water with feces mixed with mine wastewater, and are exposed to contaminated soil and air every day. When it rains — and it often does — the streets stink of excrement because sewage systems, where they exist, are precarious.
This year four people have died in Peru's Simón Bolívar district, located in the province of Pasco, from cancer and other diseases that local officials say stem from metal pollution. Dozens more have faced similar fates in recent years, according to district officials.
But after years of repeated complaints and marches, a new government finally agreed in October to hold roundtable talks to listen to the population's problems. District officials and residents, however, remain cautious about any big promises for a healthier life.
Underground history
Peru has been a mining country for centuries — with all the environmental problems that come with it. Today, the South American country is the world's second-largest zinc and silver producer and it accounts for a whopping 11.2 percent of the world's zinc production, according to the US Geological Survey and the National Mining, Oil and Energy Society.
The Cerro de Pasco mining hub is operated by Volcan Compañía Minera, which is backed by Swiss commodities giant Glencore and is also Peru's top zinc and silver producer.
When President Pedro Pablo Kuczynski took office in July 2016, he committed to reeling in more mining investments after an industry slump. The president, a former investment banker, has given mixed signals on the environment: To attract smelting and processing plants, he controversially said Peru could lower its air quality standards. He also vowed to reduce environmental problems and deliver round-the-clock potable water and sewage for all Peruvians by 2021.
"Water will be the legacy of this administration," Kuczynski said.
Today, less than a quarter of the 80,000 people living in and around Simón Bolívar district have access to water that's adequately treated and drinkable, according to local authorities. And unsafe levels of more than four heavy metals affect as much as 80 percent of the residents of this mining district, if not more, according to the regional health director.
"I believe I already have heavy metals in my blood," said Dr. Joel Pimentel, director of the regional branch of Peru's Health Ministry. He explained that he's not originally from Cerro de Pasco, the region's capital, and has led the regional health department for only a year. "I am contaminated — I live and eat here."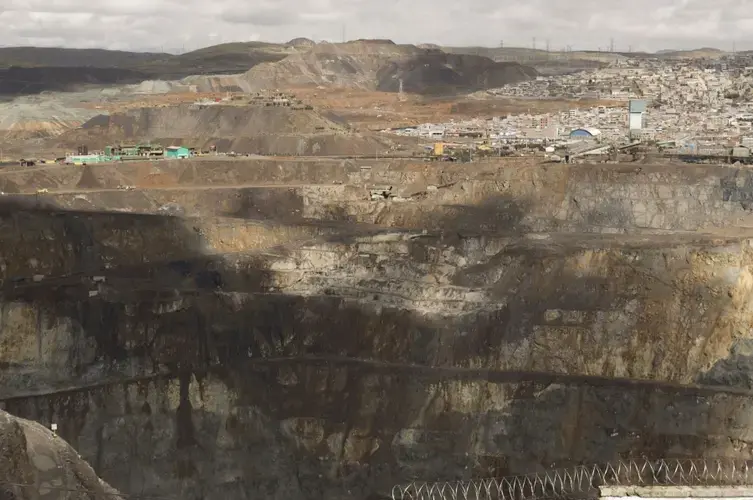 The Health Ministry declared the entire municipality, including many communities in Cerro de Pasco, under a 90-day health state of emergency in June; the ministry recently extended the state of emergency for another three-month period in order to continue examining 42 children considered to be in the most critical condition. Families have to make the 250-mile journey to Peru's capital, Lima, for treatment.
"A detox clinic and toxicology lab will be installed in Cerro de Pasco by 2020," says Jorge Ferrandiz, the national director of noncommunicable diseases at the Health Ministry. But some parents say the efforts have not been enough and many kids can't wait.
Back in 2012, another environmental emergency declaration proposed an immediate plan of action. But local authorities claim none of the stipulated measures at the time were carried out successfully by any of the ministries and company involved.
Peru's environmental regulator and the Environment Ministry oversaw the measures. Neither responded to repeated requests for comment.
But fingers point in many directions when Peruvians talk about who's to blame. Volcan Compañía Minera purchased Cerro de Pasco's mining assets from former President Alberto Fujimori's government in 1999. The mine had been under state control since 1974 when it was seized from Cerro de Pasco Copper Corporation, which had operated the mine since the early 1900s. Volcan has blamed the pollution on decades, if not centuries, of metal mining in the area.
Volcan, which reported employing 221 people directly at the mining hub in 2016, declined an interview. The Ministry of Energy and Mines also declined an interview.
The environmental regulator issued "preventive measures" in January for the company to contain polluting agents from dissipating in the air, which local government authorities say were not met.
Where to go?
Although there are residents that are willing to stay, they want healthier living conditions. "We are not anti-mining, but it needs to be responsible," says Juan Escalante, a social services administrator at Simón Bolívar Municipality, which echoes some residents' concerns. "Because we want our kids to live in the same conditions that the kids of Peru's ministers do."
However, many citizens want to leave but cannot because of financial hardship.
Nor can they escape the problem, as a new study shows the pollution problem remains acute in Cerro de Pasco and confirms earlier findings by the World Health Organization of high levels of lead exposure in the soil of Peruvian mining towns.
An entire watershed, which is born in the district, has alarming levels of over half a dozen heavy metals, according to the 2017 report on Cerro de Pasco headed by Flaviano Bianchini, an Ashoka fellow activist who heads an organization called Source International. His interdisciplinary group, which includes district officials, is comparing results to their extensive water and population contamination analysis carried out in 2009.
"Water quality showed some minor improvements in certain measurement points, but things are practically unchanged," Bianchini told PRI. "The situation is dire."
The district's water, which according to Bianchini and local authorities is undrinkable because of its high toxicity, is used for cooking. Some people even drink it.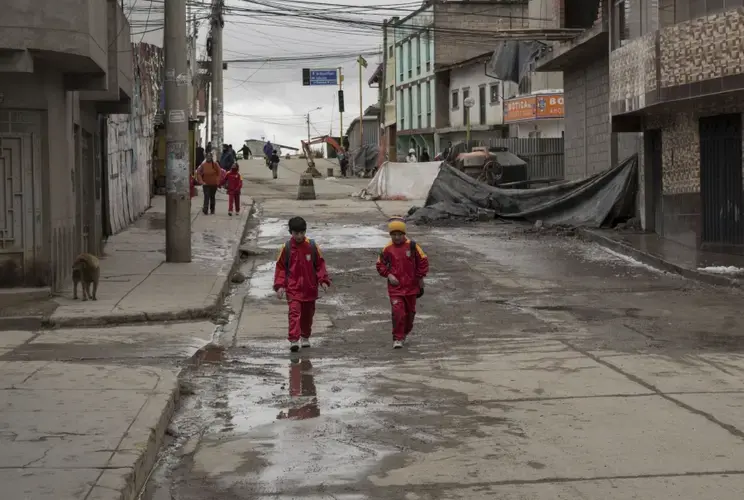 Rosa Andrade, 45, is the mother of two contaminated girls, Máyori, 19, and Sunmi, 10. They live in a rundown shack-like house right next to one of the mining waste stockpiles. Sunmi is soft-spoken. Andrade says she has nosebleeds every day.
"She doesn't eat and they've told me at school that she can't retain things anymore," Andrade says.
The elder teenage daughter just had a baby and, like Sunmi, regularly experiences headaches. "I worry that my grandchild already has heavy metals in the bloodstream," Andrade says.
Another alarming case is Esmeralda Martín, a 9-year-old girl who is on the verge of dying. She was hospitalized two years ago after severe bleeding from her nose and mouth. Then, one day her brain began bleeding and she became paralyzed on her right side. She now lives in Huancayo and has to travel regularly to Lima to get donor-specific blood transfusions which, apart from being expensive, are sometimes scarce.
Today, she is in desperate need of a 100-percent compatible bone marrow transplant. Without it, she may die soon.
"We suffer so much from seeing all the pain she goes through with the constant transfusions," says her father, Simeón Martín. "She tells me she is tired but luckily she is strong and still with us. We desperately need help," he sobs after telling PRI about an online campaign they manage to garner help for Esmeralda. The operation is estimated to cost over $150,000, he says.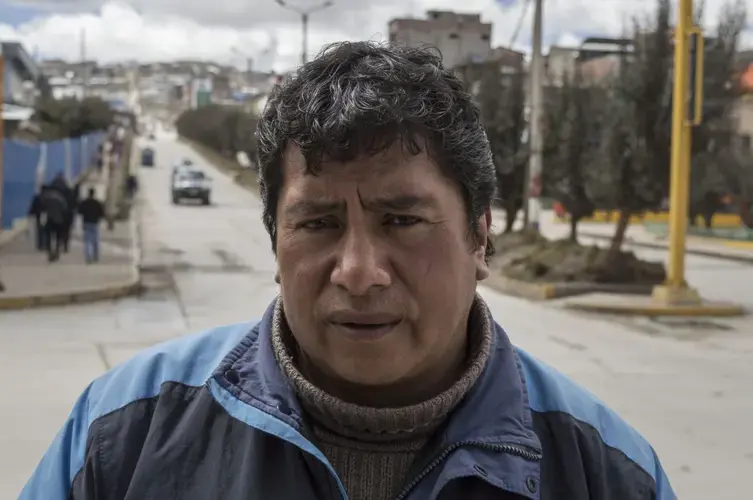 The new president's health budget is almost triple that of the first year of his predecessor, former leader Ollanta Humala. Despite this — and his vow to make Peru a more "modern, competitive and equal" country — Simón Bolívar district has remained unchanged, according to residents and local authorities.
Additionally, mining tax collection may also be hindering a quicker solution. Peru had a $1.38 billion mining revenue deficit in 2016, in part because companies exploited fiscal loopholes in tax returns, a routine that has also resulted in losses of up to $548 million over the past 10 years.
However, Simón Bolívar district authorities secured a contract with the federal government for a state company to move forward with a remediation project. Financing is in place and on track to begin the cleanup of a large waste pile known as Excelsior. It's slated for completion in December 2019.
But cleanup of Quiulacocha, an acid-orange, decades-old, lagoon of mining waste that sits next to a small town with the same name in the outskirts of Cerro de Pasco, is yet to proceed.
"I plead for the government to do something about all of this," says María de la Cruz, 59, who lives less than 600 feet from the lagoon and whose 16-year-old daughter has long endured physical malformations and developmental disabilities. "I try my best but my kids are slowly dying."
Peru is the world's second largest zinc, silver, and copper producer and accounts for a whopping 11...
RELATED ISSUES