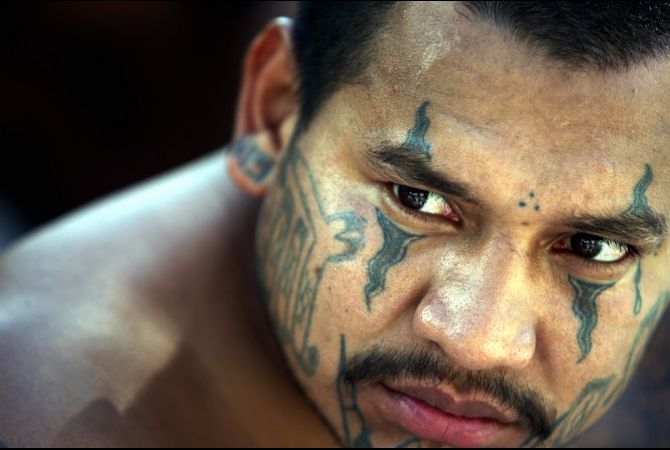 Carlos shows no emotion as he talks about the victims he shot and stabbed as he worked his way up the ladder of one of the world's most vicious street gangs.

"It's how you gain status," he says matter-of-factly. When asked how many people he hurt, he thinks for a split second before responding: "Enough."

One of six siblings whose single mother struggled to make ends meet, he was recruited to the Mara Salvatrucha — one of two Central American gangs, or "maras," whose violent tentacles reach from Los Angeles to Lima — by his cousin when he was just 12.

"Who else was going to employ me at that age?" shrugs Carlos, who has insisted GlobalPost not use his real name for fear of reprisals.

Five years later, Carlos, now 33, would discover that cousin's body slumped against a bloodstained wall in a local park, with an ice pick embedded in his temple.

The murder was carried out not by a rival gang but by one of his cousin's own lieutenants, eager to take his turn as gang leader.

As he talks, Carlos casually shows his own scars from the ferocious turf wars with Mara Salvatrucha's sworn enemy, a gang called Mara 18 — a welt from a bullet that brushed his shoulder, a knife scar across his stomach.

Yet Carlos' most dangerous challenge may have been his decision to leave gang life behind him, eventually joining Quetzalcoatl, a small nonprofit (named after a Mesoamerican deity) that works to save youngsters from El Salvador's rampant, senseless violence.

Now, with many close friends behind bars for gang crimes, he has a unique perspective on the controversial truce announced jointly by jailed Mara Salvatrucha and Mara 18 leaders in March.

Like many Salvadorans, he is deeply skeptical of the cease-fire, which the government claims has slashed the murder rate of this country of 6 million people from 13 per day to 4.5 per day.

"It is a tactic to defeat the government," Carlos said as he queries the official statistics and predicts that the violence will, in any case, erupt once again. "It is a farce."

At the root of the problem lie the government's own evolving explanations of the truce negotiations.

Initially, the administration of President Mauricio Funes said the cease-fire had been brokered by the Catholic Church. It then backtracked after local journalists printed revelations apparently showing the government had been directly involved.

What is undeniable is that days after the rival maras announced the truce, many of their incarcerated leaders were moved to new jails with more lenient conditions, and were allowed conjugal visits.

Meanwhile, many wonder how long jailed senior gang members can enforce the peace among the new generation of aggressive, ambitious and younger leaders outside. "Never," Carlos said emphatically when asked if the cease-fire can last.

Nelson Flores is an expert on public safety and penal policy at the Foundation for the Studies of Applied Law, a San Salvador think-tank. He argues that offering jailed gangsters privileges that they are not legally entitled to has undermined the rule of law.

"This kind of dialogue is positive but unless it is transparent, so that the public can see what is on the table, it will not be sustainable," he said.

And without addressing the grinding poverty in El Salvador's slums, Flores warns, little will change in the long run. Carlos, for example, estimates unemployment in his neighborhood at 70 percent.

The Maras were, notoriously, born in the suburbs of Los Angeles in the 1980s as Central American immigrants' answer to the Mexican and African-American gangs.

They quickly established a reputation as some of the US' most trigger-happy criminals. When a change in the law in 1996 allowed the FBI to deport gang members, El Salvador, Guatemala and Honduras were flooded with ultra-violent gangsters.

Now, the Maras have moved from robbery and street corner drug peddling to extortion, kidnapping and a key role in the trafficking of cocaine from South America to the United States.

In doing so, their bloodshed has brought these three impoverished Central American nations to their knees and some experts have even begun to talk of failed states.

According to United Nations figures, El Salvador's pre-truce homicide rate of 66 slayings per 100,000 residents in 2010 was roughly 14 times higher than that of the US — the developed world's most murderous nation. That makes this tiny country statistically more dangerous than some war zones.

Today's violence also salts unhealed wounds from El Salvador's 1980-92 civil war, which cost 75,000 lives and saw widespread torture and disappearances as the country descended into a living hell.

Carlos knows more about the country's vicious cycle of murder than most. Revenge was not long in coming for his cousin's assassin. Carlos describes how, three days after the slaying, he witnessed a friend pump 15 bullets into the killer's forehead.

Few gang members reach Carlos' age. Now, a reformed father of three, he insists he has no regrets. But even as he talks positively about the new role he has found for himself, the trauma of his time inside the Mara Salvatrucha is never far from the surface.

"I like this work and I am happy to take risks for it, like going to different neighborhoods where they don't know me, to talk with the children there," he said. "If I die, then it will be doing something important."

Equally conflicted, many Salvadorans are both relieved at the sudden fall in the body count and critical of the government's alleged failure to confront the Maras' bloody stranglehold on this country.

Now, as the truce nears its third month, an entire nation is holding its breath to see whether the government can make its contentious strategy for dealing with the gangs stick.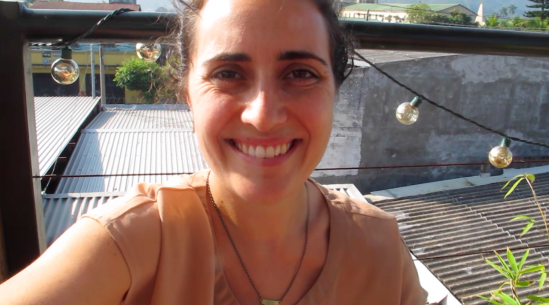 In 2015, El Salvador's murder rate was the highest in Central America, with an average of over 15...
RELATED ISSUES