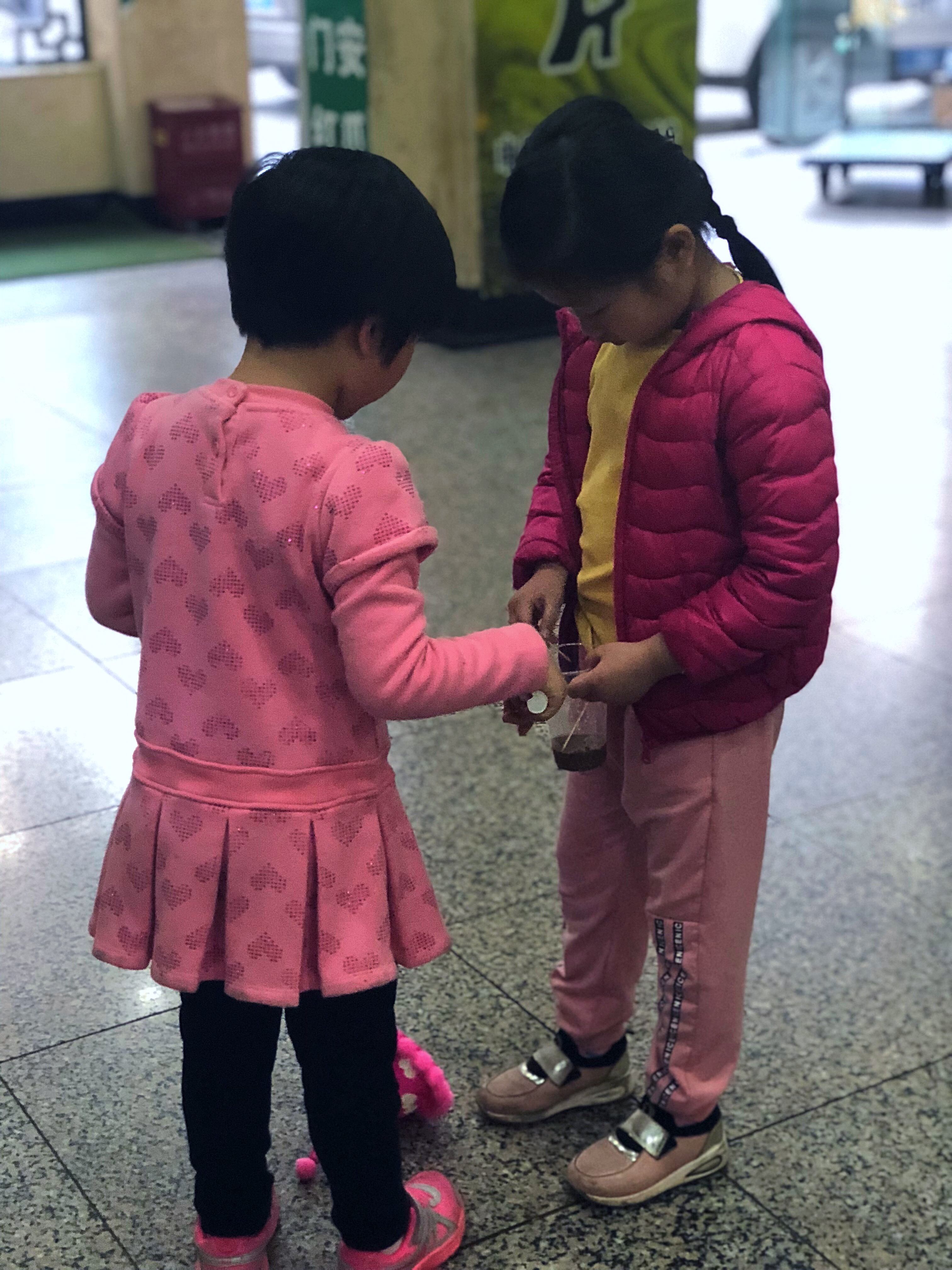 April 1, 2018
I was happy to visit the tea market in Shanghai. As I walked inside, I saw two little girls, between the ages of 5 and 7,  holding a plastic cup that had tea in it.  It was interesting that most girls I saw in China were wearing the color pink. One of the girls had a pink dress and pink sneakers, and the other had pink pants, coat, and sneakers.
I took more pictures of girls than boys, but there are more males than females in China. My reporting will discuss how one of the reasons the Chinese government changed its one-child policy to a two-child policy, was due to the huge gap between the genders.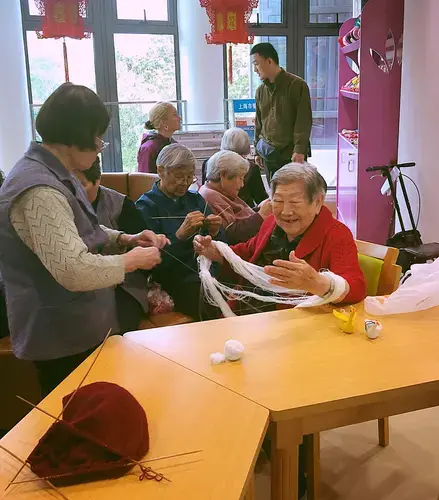 April 4, 2018
On our last day in Shanghai, we visited Chinese elderly at a home. I was glad to meet some older women who didn't have to follow the one-child policy. I interviewed one woman with the help of a Chinese student, who told me she had two sons and one daughter. Her children only had one child and her granchildren do not have any children.
The women showed us what the socks and hats they had made for children in orphanages. This was lovely to see—Chinese people care about kids in the orphanage.
Scenes from China by Argentina Maria-Vanderhorst.
RELATED ISSUES