Story

February 17, 2022
Azmat Khan Joins Pulitzer Center Board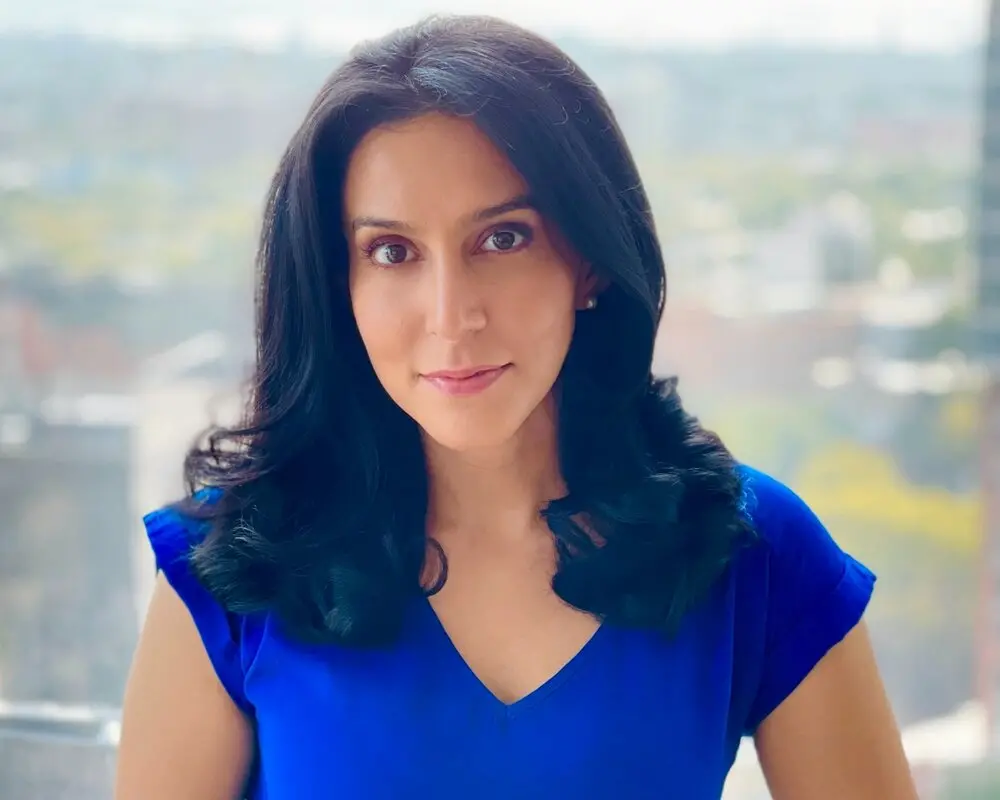 The Pulitzer Center is pleased to announce the election of Azmat Khan to the Pulitzer Center Board of Directors.
Khan is the Patti Cadby Birch assistant professor at Columbia University's Journalism School and the inaugural director of Columbia's new Center for Global Journalism. She is also an acclaimed journalist, responsible most recently for the blockbuster New York Times investigation into the human toll of U.S. airstrikes in Afghanistan, Iraq, and Syria. She is completing a book on the topic and discussed the work in a compelling podcast from The Daily.
Khan grew up in Grand Rapids, Michigan. She graduated from the University of Michigan and earned a master's at Oxford as a Clarendon Scholar. She has worked as a reporter for a TV news channel in Pakistan, as a digital reporter and producer for the PBS series FRONTLINE, and for media outlets as diverse as The New York Times, Al Jazeera America, and BuzzFeed News. She is a vice president of the board at the Overseas Press Club, where she chaired the OPC's committee in support of freelancers.
"Azmat represents achievement at the highest level on so many of the core elements of the Pulitzer Center's mission," said Jon Sawyer, the Center's executive director. "Investigative reporting, a commitment to engaging the next generation, a strong international perspective, an unerring focus on ensuring that journalists have the support and resources they need. Azmat shares our values—and will help ensure that we continue to lead in all these areas and more."
"In an industry where high-quality global muckraking was becoming increasingly rare, the Pulitzer Center has been at the forefront of fighting that trend by supporting critical investigations, countless freelance reporters, and local outlets around the world," Khan said. "I am very excited to be joining a board with so many people I admire in the furtherance of that mission." 
Other members of the Pulitzer Center board include Emily Rauh Pulitzer, chair and founder, Pulitzer Arts Foundation; William Bush, co-founder and vice chair, BDT Capital Partners; Sam Dolnick, assistant managing editor, The New York Times; Betsy Karel, board chair, Trellis Fund; Richard W. Moore, of New York City; Joel Motley, managing director, Public Capital Advisors LLC; Joseph Pulitzer V, of Big Horn, Wyoming; David Rohde, executive editor, NewYorker.com; Robbie Robinson, co-founder and CEO, Pendulum Holdings LLC; Jon Sawyer, executive director, Pulitzer Center; and Linda Winslow, former executive producer, PBS NewsHour.