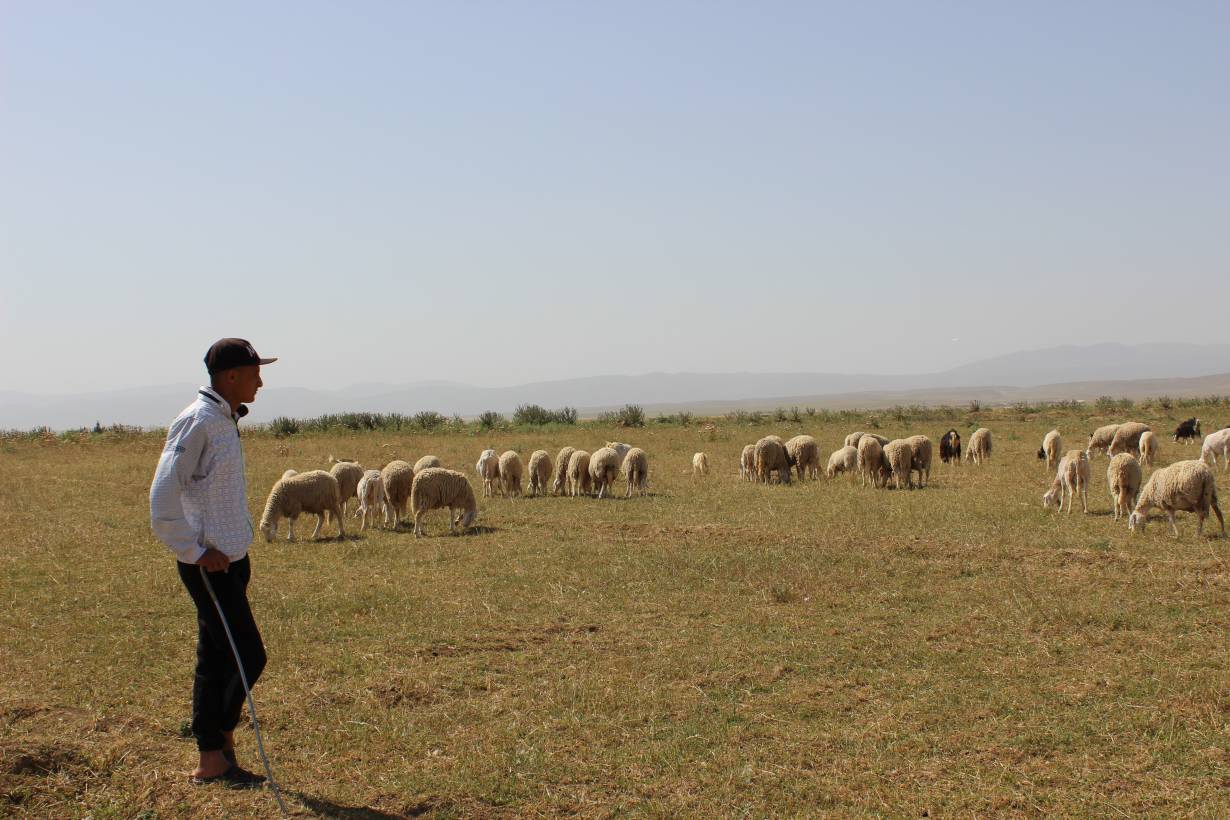 CHEMORA, Algeria, Oct 12 (Thomson Reuters Foundation) - Squinting under a relentless sun, Houssin Ghodbane watches his son tend a flock of 120 of their sheep. Heads bowed, the sheep slowly search for sparse vegetation poking through the parched, crunchy soil.
Fifty-year-old Ghodbane, his tanned face etched with deep lines, has been herding sheep for 20 years, having inherited the job and land from his father. But in this dry region, worsening cycles of drought are posing new challenges to an old profession.
According to a report Algeria developed as part of its contribution to the 2015 Paris Agreement on climate change action, average annual rainfall in the country has fallen by more than 30 percent in recent decades.
The country is also facing higher temperatures. Summer heat has soared in Batna province, in northeast Algeria, climbing from a maximum temperature of about 100 degrees Fahrenheit in 1990 to more than 107 degrees Fahrenheit (41 degrees Celsius) in 2017.
For Ghodbane, that means his land now lacks enough fodder for his flock in drier seasons so he must purchase extra feed, at added expense.
In addition to selling his sheep for meat, he used to earn profits by selling animals to other herders expanding their flocks.
Those sales have stopped, as worsening heat and drought make herding less viable – and Ghodbane has had to limit the size of his own flock due to the increasing costs of caring for them.
"Drought stops everything," he said.
The solution to his falling income is simple. "Rain. That's it," he said.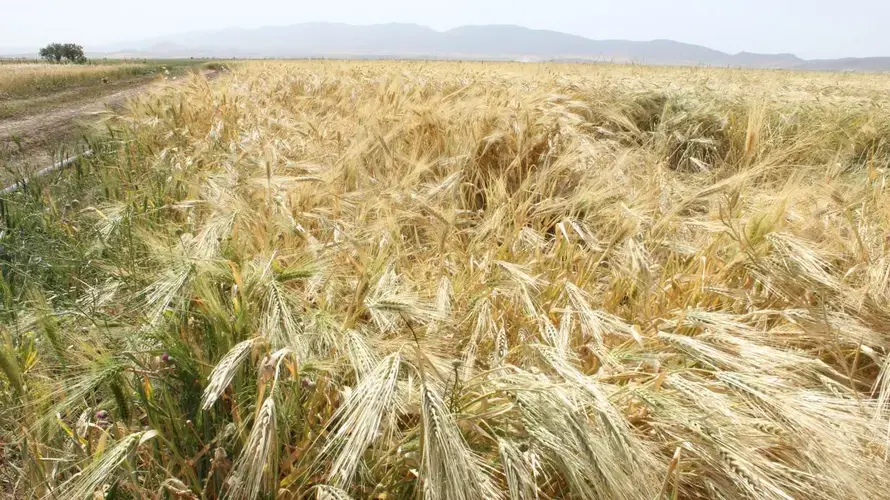 LESS WATER, MORE HEAT
Algeria is not a big emitter of climate-changing gases such as carbon dioxide, methane and nitrous oxide. But warming driven by emissions from around the world is having big impacts here, including more extreme weather conditions.
"You don't have to be a source of emissions to be affected," noted Adel Hanna, a climate modeling expert at the Institute for the Environment at the University of North Carolina at Chapel Hill. "That's why we call it a global effect."
Hanna, who is from Egypt, said that the two biggest climate worries for North Africa – water scarcity and higher temperatures – are feeding off each other, with limited rainfall rapidly evaporating from the soil in higher temperatures.
"The net effect is the loss of water resources," Hanna said – something that affects all forms of agriculture, including grazing for livestock.
For Ghodbane, drought has meant that he needs to water the wheat and barley he also grows using an irrigation system – something that takes time and money. He said he is becoming more heavily dependent on well water as rainfall disappears.
Around the region, herders are searching for water by digging new and deeper wells to reach aquifers. Some share water with neighboring landowners by taking turns using a common well.
"But by no means will this replace the need for better policy or support from government, and actually the global community, in addressing issues related to climate change," Hanna said.
Algeria's government has tried to help herders, including by providing limited subsidies to offset some of their increasing costs for water and feed. But for small-scale herders in Algeria's eastern Aurès mountains, such help may not be enough to offset quickening environmental change.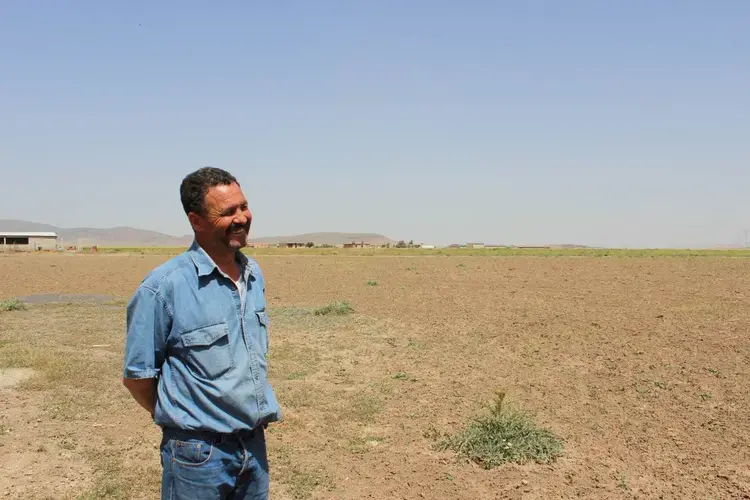 "NOTHING ELSE"
Ghodbane, who was born on the land he now farms, says the seasons are changing, with longer summers interfering with the spring and fall rains that are crucial to strong harvests and herding years.
Despite the changing climate, however, he remains committed to his work.
"This is the future of our region," he said. "There is nothing else in farming country."
His son, Abdel Hak, disagrees.
He started helping his father herd sheep during the summers between school sessions when he was 10 years old. After graduating from high school, he followed in his father's footsteps and has worked on the farm full time for the past five years, herding animals from six in the morning to eight in the evening.
"It teaches you patience and to be responsible," Abdel Hak said. But he wouldn't recommend the job. "It's very hard," he said.
Now in his early 20s, he would like to go back to school. He wants to be a pilot.
RELATED ISSUES

Governance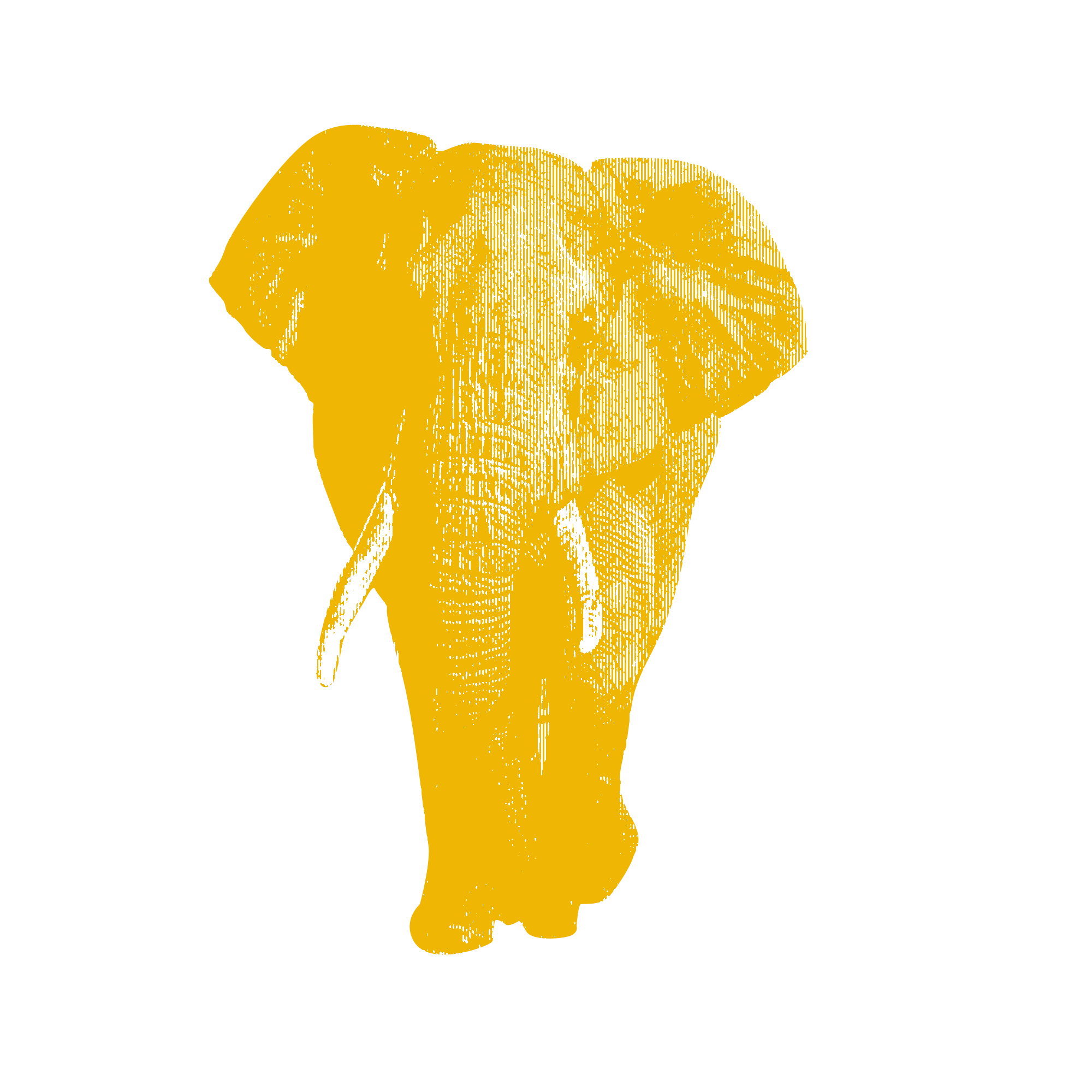 Issue
Environment and Climate Change
Environment and Climate Change