Project December 11, 2017
Rohingya Under Attack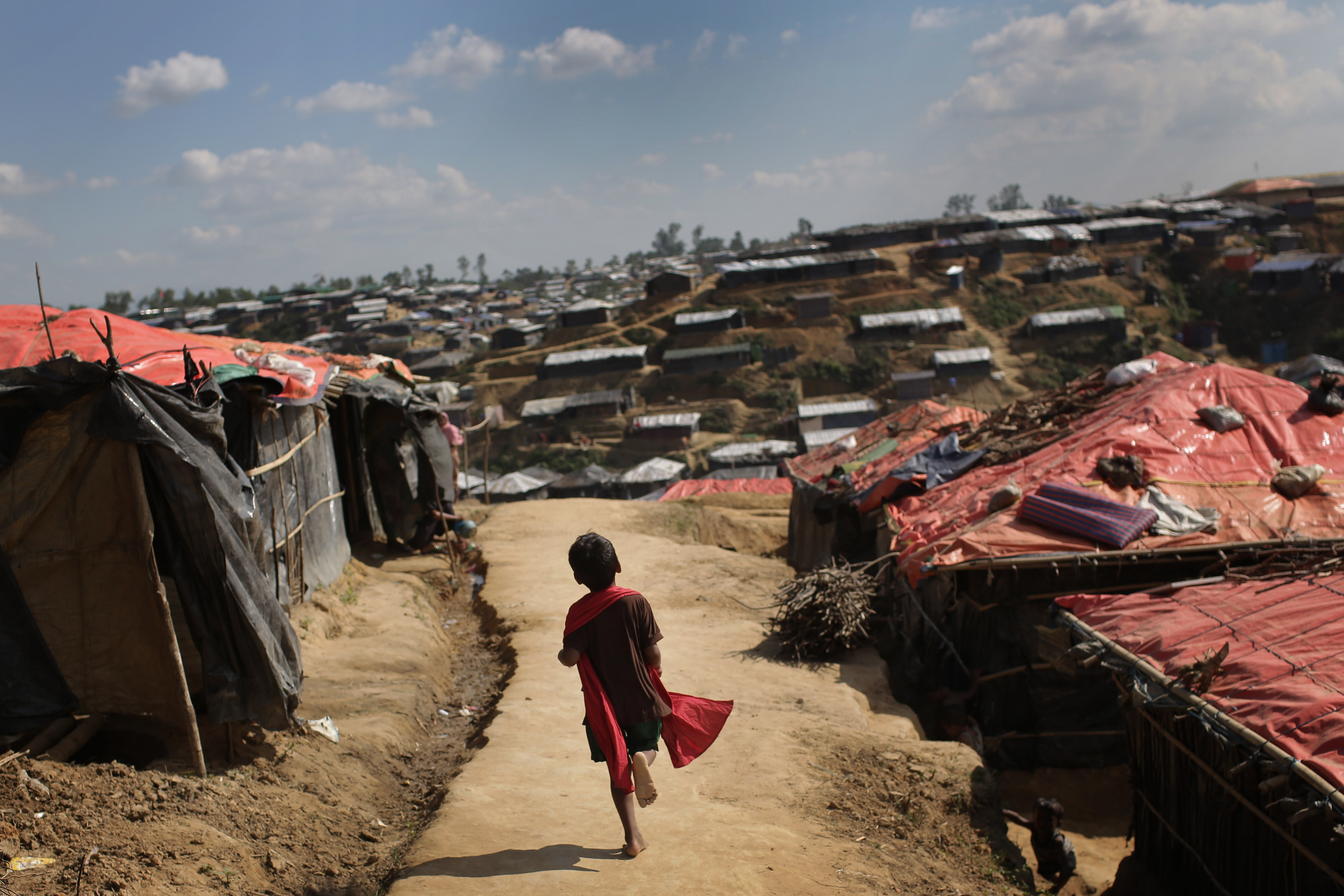 The Rohingya Muslims of Myanmar have been called the most persecuted minority on earth by the United Nations. They have lived in Myanmar for generations, yet the country's Buddhist majority still considers them invaders. In response to the latest wave of violence against the Rohingya, more than 600,000 refugees have fled across the border into Bangladesh just since August.
"Rohingya Under Attack" by The Associated Press documents in text, photos and video the abuse the Rohingya refugees have faced at the hands of the Myanmar military. In the first story, the AP interviews 29 Rohingya women and girls from different villages to show how gang rape by the military has been both sweeping and systematic. The AP also talks with doctors and looks at their reports on the victims as further evidence of the brutality of the rapes. The military denies that they happened.
In the second story, the AP reconstructs a massacre in one Rohingya village, providing a narrative account of how soldiers pounded nails into the foreheads of victims, decapitated them or shot them. Twenty of the women were taken away and have not been heard from since. The AP also learns that one sergeant appears to have orchestrated and led the entire attack. So far the deaths of several hundred people in about half a dozen villages have been documented. But aid workers suspect dozens more villages have been targeted, and that the death toll could in fact be much higher. 
×

PART OF: Rohingya Under Attack

December 22, 2017

×

PART OF: Rohingya Under Attack

December 11, 2017

×

PART OF: Rohingya Under Attack

December 11, 2017
RELATED ISSUES

Issue
Conflict and Peace Building
Conflict and Peace Building

Issue
Migration and Refugees
Migration and Refugees