Project April 1, 2013
Poaching, Conflict and Conservation in the Democratic Republic of the Congo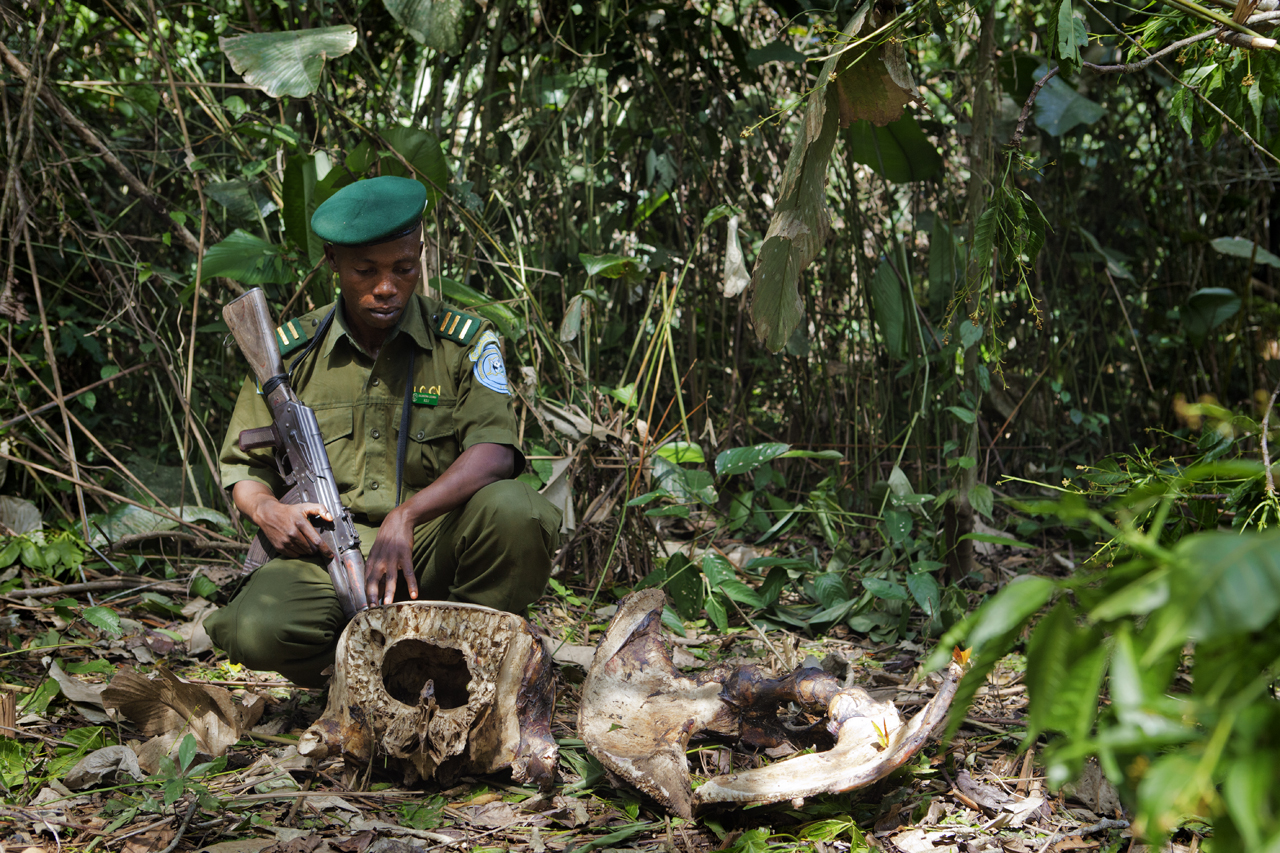 Over the second half of 2012 and the early months of 2013, Mambasa territory in Province Orientale, in the Democratic Republic of the Congo, has been the scene of escalating violence that is a consequence of brutal gangs running illegal poaching and mining operations coming into conflict with militarized conservation forces. Local politicians, prosecutors, conservationists, former militiamen and civilians tell the story of a devastating conflict driven by armed groups backed by powerful figures in the Congolese army.

The violence in Mambasa territory has, says researcher Dan Fahey, "involved murder, rape, torture, beheading, setting people on fire, cannibalism, kidnapping, sexual slavery, pillaging, arson, threatened assassinations, and the killing of animals." The principal perpetrators are in a newly formed militia known as Mai Mai Morgan, led by an elephant poacher called Paul Sadala. They are driven, they say, by a desire to protect the land from conservation efforts that give locals limited land use rights and access to resources; however they have committed astonishingly brutal attacks. They are supported, according to the UN Group of Experts and others, by a powerful Congolese army general in the region.

Conservationists have funded armed rangers to hunt poachers, which critics say has served only to further militarize the conflict. Others, however, blame the Congolese government for not intervening and investing in the region, and thus allowing militias to flourish. As battle lines are drawn between communities, conservationists and the armed bandits, journalist Pete Jones reports that the prospect of further violence looms large in a corner of the DRC that has already known more than its fair share of conflict.
RELATED ISSUES

Governance

Trade

Issue
Conflict and Peace Building
Conflict and Peace Building