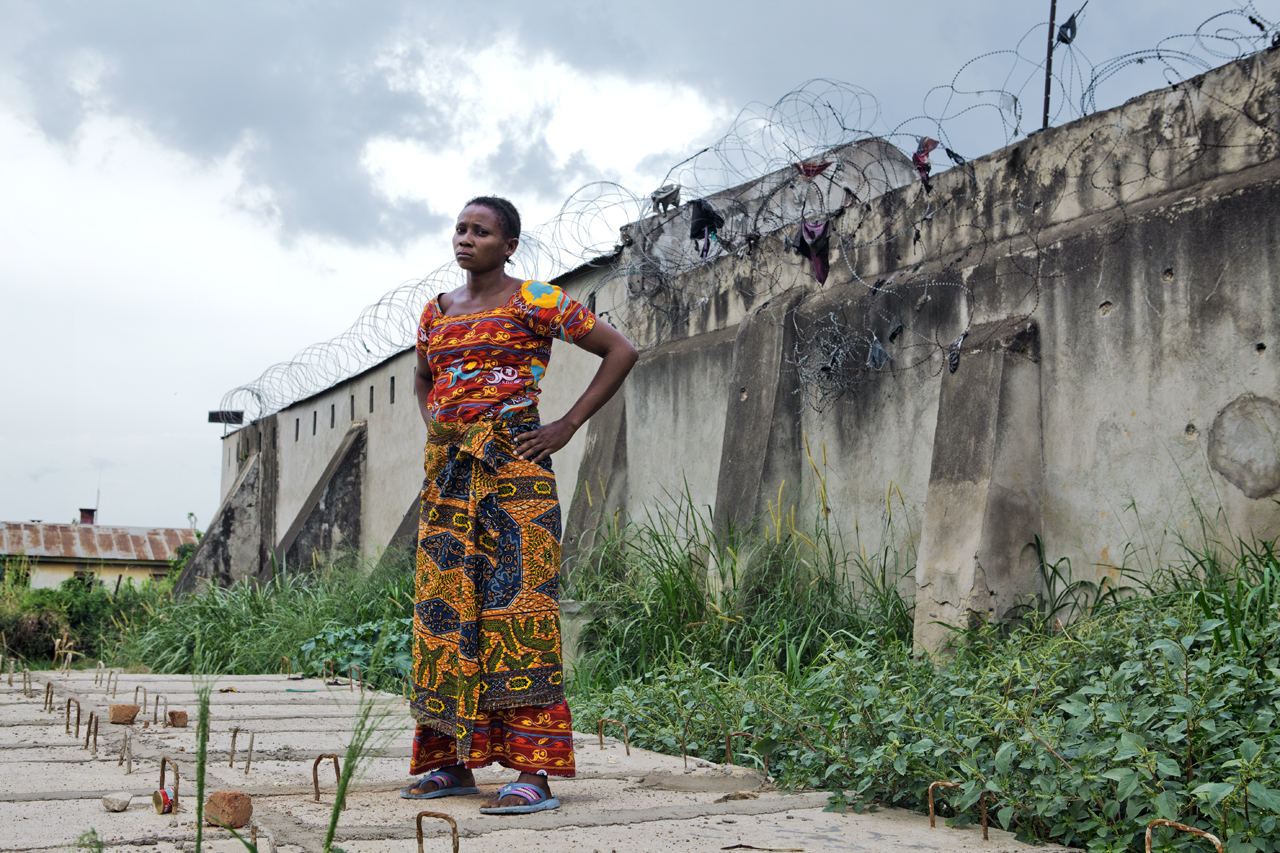 For nine months a brutal militia has made repeated attacks on villagers in remote areas of the Ituri rainforest. The Mai Mai Morgan, led by a man named Paul Sadala who likes to call himself Morgan, has created fear and suffering wherever it has attacked. For a few truly unfortunate men and women, however, a run-in with Morgan's men was only the beginning of their troubles.

"I'm here because of Morgan, but I haven't actually done anything," says Masika Daya, sat in a dilapidated room in the prison in Bunia, the capital of Ituri district. The prison, compact and squalid, sits on the edge of town. It is grossly overcrowded; built to hold around 250 inmates, today there are close to 1,100.

Among them are some of the men and women who fought with Mai Mai Morgan over the last nine months, or so says Lieutenant Charles Muyez, the military prosecutor. Daya, he says, was one of Morgan's so-called "wives"–the euphemism employed to designate the sex slaves kidnapped to satisfy the militia leader.

"I didn't know Morgan before. I had only heard he was somewhere nearby in the forest," explains Daya. "Then on 22 October his men came to my village and took us by force. Morgan took me directly as his wife, along with two others. He locked us up in his house. We had to have sex with him–others provided everything else for him.

"We each had our own room in his house, and he would call for us whenever he wanted sex. Sometimes he would sleep with all of us through the night. I was ranked his eighth wife, out of ten."

Daya managed to escape when Morgan's men attacked the town of Mambasa in January. She and the other women were told to prepare to loot abandoned houses and shops for him, but Morgan's ragtag forces abandoned him when the national army fought back. Daya and some others hid in the forest for four days before finally being picked up and arrested by army soldiers.

Now, she says, she is stuck in prison and has no idea how to reclaim her freedom; her crimes are apparently to have been kidnapped and repeatedly raped. When I asked Muyez what charges Daya was facing and why she was being detained in prison, he said, "That is a very good question." He declined to elaborate further and did not respond to phone calls in subsequent days.

Claims by prison authorities that many of Morgan's fighters had been captured could not be verified. Muyez was only able to produce a series of timid men who said they had been kidnapped and used as baggage carriers. One man Muyez insisted was a Morgan fighter said he was in fact from a different armed group in North Kivu province; finally accepting this as the truth, Muyez could not explain why this man was being held in Ituri.

The need to capture the real militiamen could not be more urgent. Morgan's campaign of violence has involved murder, rape, kidnapping, burning alive and even cannibalism. The first attack was at Epulu last June; the village is now almost empty, its population displaced in Mambasa, some 75 km away. In November and again in January, Morgan's men attacked Mambasa. The displaced of Epulu were forced to flee again.

The residents of the towns in and around the rainforest are not Morgan's only victims; his group are notorious animal poachers, killing rare okapis and slaughtering elephants for their ivory. Some 13,000 sq km of the Ituri rainforest has been incorporated into the Okapi Wildlife Reserve, a UNESCO world heritage site that prohibits the hunting of endangered species and the digging of minerals. The reserve, known by its French acronym RFO, is hated by Morgan and resented by some locals as its laws limit their access to and activities in certain zones. Some locals say that they are broadly sympathetic towards Morgan's anti-RFO stance, though they are at odds with his tactics.

The conservationists backing the park authorities accept that a dialogue is needed to resolve differences with locals, but say those opposed to the RFO are manipulated at best or opportunist criminals at worst. They refuse to qualify Morgan's campaign as political.

"I don't think Morgan has a political motive; he's just insane with greed and destructive impulses," says Rosmarie Ruf of Gilman International Conservation. "He hates the park rangers because they used to arrest him [when he was a poacher]. He only has revenge in mind. No one is to be spared from his revenge."

As resentment and misunderstanding simmer between the park authorities and local communities, Morgan continues to profit and plunder. Meanwhile the hapless pursuit of Morgan's men by state authorities piles more suffering on women like Daya. In the absence of effective state intervention, Daya will remain behind bars while Morgan roams the forests freely.