Project September 24, 2015
Lesbos: Island of Hope and Despair for Refugees Desperate to Enter Europe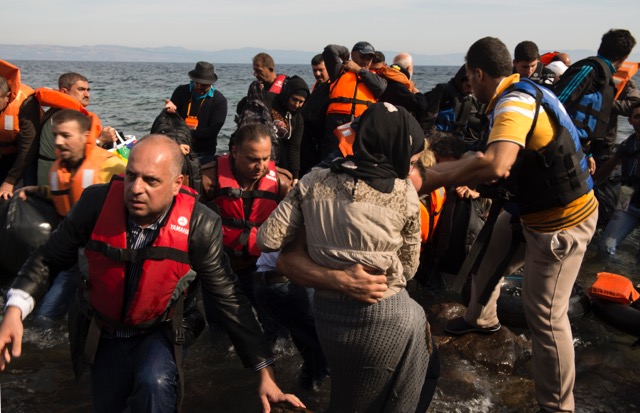 Image by Tzeli Hadjidimitriou. Greece, 2015.
As people from the worst refugee crisis since World War II pour into the heart of Europe, many arrive first in Greece, itself in deep economic crisis.
The island of Lesbos, in the eastern Aegean, is at the epicenter. Thirty three thousand arrived in August alone; human rights organizations expect the numbers of Syrians fleeing war to increase in coming months.
The refugee camps are woefully inadequate and local authorities are clashing with refugees desperate for food and transportation to Athens. Without significant resources from the international community, an already explosive situation will get worse.
Journalist Jeanne Carstensen lived on Lesbos in 2013 while researching a book. For this project, she returns to the island she knows so well to report on the humanitarian crisis. The photo of the drowned Syrian refugee boy ignited global concern, but it raises as many questions as it answers.
Jeanne tells the stories of these refugees and explores how they intersect with the economic struggle of Greeks on Lesbos, where much of the population itself descends from ethnic Greek refugees from Asia Minor after World War I.
She will be tweeting daily @jcarstensen.
RELATED ISSUES