Project July 17, 2015
HIV/AIDS in Tijuana and San Diego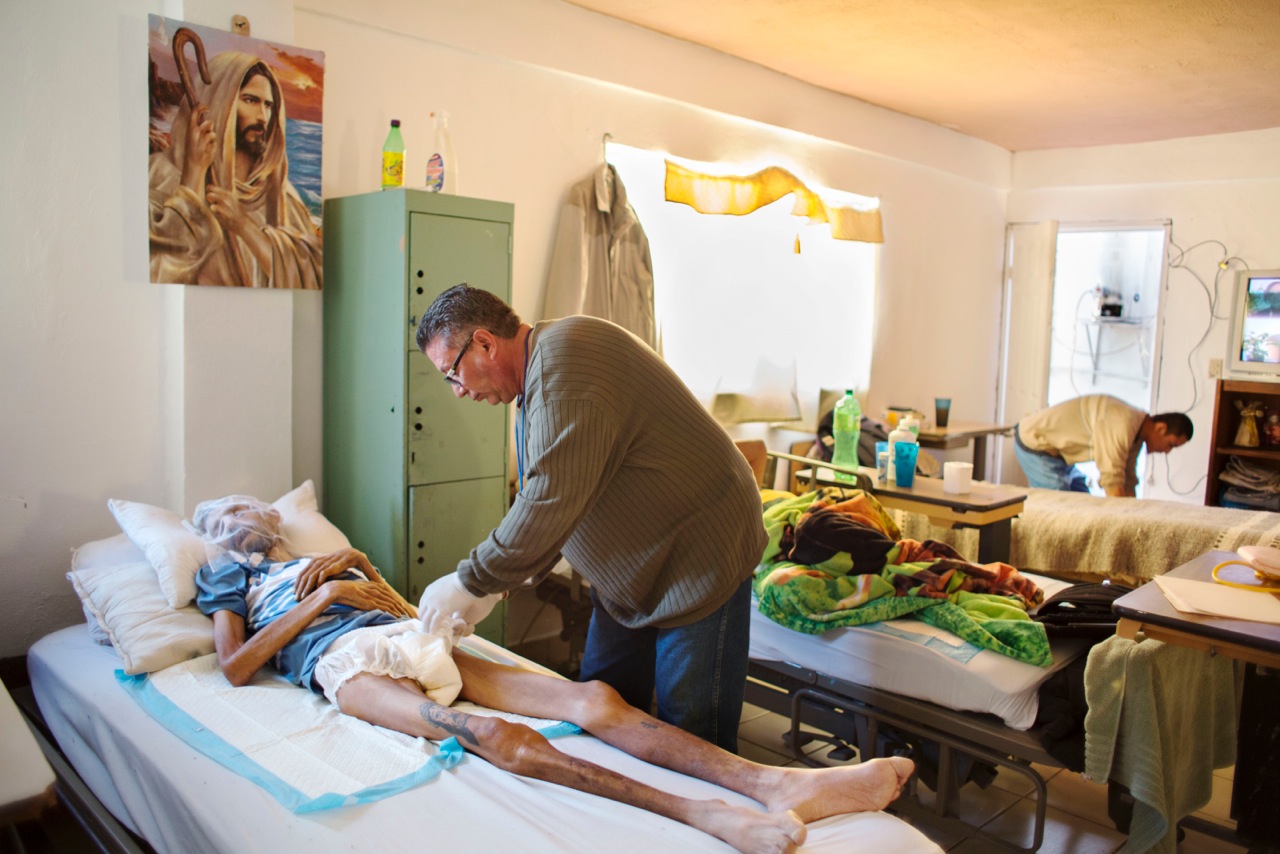 Tijuana has a "micro-hyperepidemic" of HIV/AIDS that's concentrated in people who inject drugs, sex workers, men who have sex with men, and transgender people. With recent treatment and prevention advances, many health officials and policy makers have begun to promote the idea that micro-hyperepidemics can be stopped, leading to an end of AIDS epidemics in some locales. But there's no end in sight to Tijuana's epidemic.

Science magazine reporter Jon Cohen and photographer Malcolm Linton are documenting the vast divide that separates this aspiration from reality, detailing in words and pictures the lives of HIV-infected people and those at high risk who live in Tijuana. Many of the people are deportees from the United States, some are the homeless who live in shockingly squalid conditions, and most are dependent on government and NGO services for their health.

Cohen and Linton are showing how the city responds to the needs of these most vulnerable people and to the epidemic at large, comparing the HIV/AIDS efforts in Tijuana to those just across the border in San Diego, California. Their work appears in magazine stories and in the book Tomorrow is a Long Time, published by Daylight Books (October 2015).

In addition to the personal stories of the affected communities, Cohen and Linton are following researchers and clinicians working at the front, attempting to understand the scope of these two epidemics, how they are changing, and how they are linked.

Ultimately Tijuana/San Diego is one region that shares a porous border—what happens in either place does not stay there.

×

PART OF: HIV/AIDS in Tijuana and San Diego

July 17, 2015

×

PART OF: HIV/AIDS in Tijuana and San Diego

July 17, 2015
RELATED ISSUES