Project November 12, 2017
Harvey Aftermath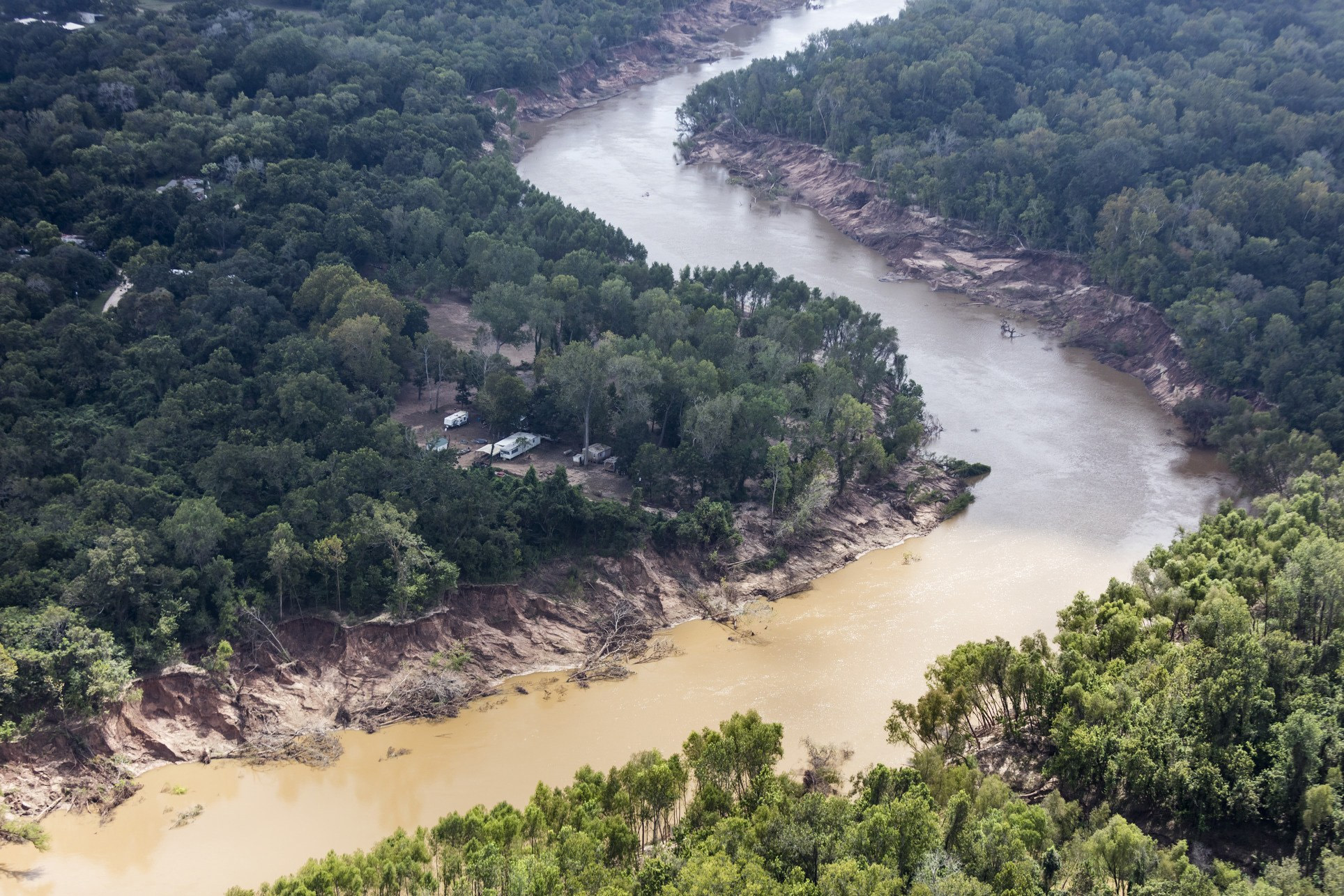 In late August 2017, Hurricane Harvey struck the Gulf Coast of Texas and continued through Louisiana before turning into a tropical storm and dissipating. The storm dropped more than 40 inches of rain within several days, causing unprecedented flooding of the Texas Gulf Coast. The hurricane is expected to be the worst "natural disaster" in U.S. history, but what role did human activity play in the destruction?
Climate researchers say that although the hurricane was natural in many senses, its force—and the scale of the damage—was dramatically increased by climate change, caused in large part by humans. Increased storm intensity, including extreme precipitation of the sort that flooded the Texas Gulf Coast, has long been predicted by climate researchers. They say that this storm, as powerful as it was, should be seen not as a freak, but as a harbinger.
Alex MacLean and Daniel Grossman flew over the Gulf Coast from Houston to Beaumont and photographed the scale of the destruction. They documented damage to residential private property, public infrastructure, and the vast petrochemical industry, which poses danger of releasing toxic materials into the environment. 
×

PART OF: Harvey Aftermath

March 15, 2018

×

PART OF: Harvey Aftermath

December 12, 2017

×

PART OF: Harvey Aftermath

November 12, 2017
RELATED ISSUES