Project June 16, 2009
Guinea-Bissau: Dying for Treatment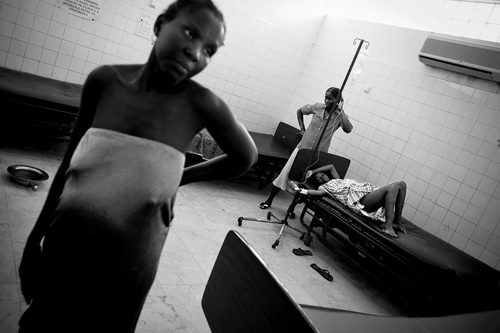 Sub-Saharan Africa, the poorest region on Earth, is a place where more than 600,000 women die in pregnancy or childbirth every year due to lack of proper care and only 30 percent of the population has access to health care at all. The situation in Guinea-Bissau is among the worst in the region.

In the capital, Bissau, there is only one working, equipped surgery room. One in eight women die giving birth and babies often don't survive the first two days of their lives.

Photojournalist Marco Vernaschi's documentation of the human cost of these stark statistics is the beginning of a comprehensive project from throughout the region.

×

PART OF: Guinea-Bissau: Dying for Treatment

September 22, 2009

×

PART OF: Guinea-Bissau: Dying for Treatment

September 21, 2009