Project May 5, 2016
Canada and the U.S.: A Home for Syrian Refugees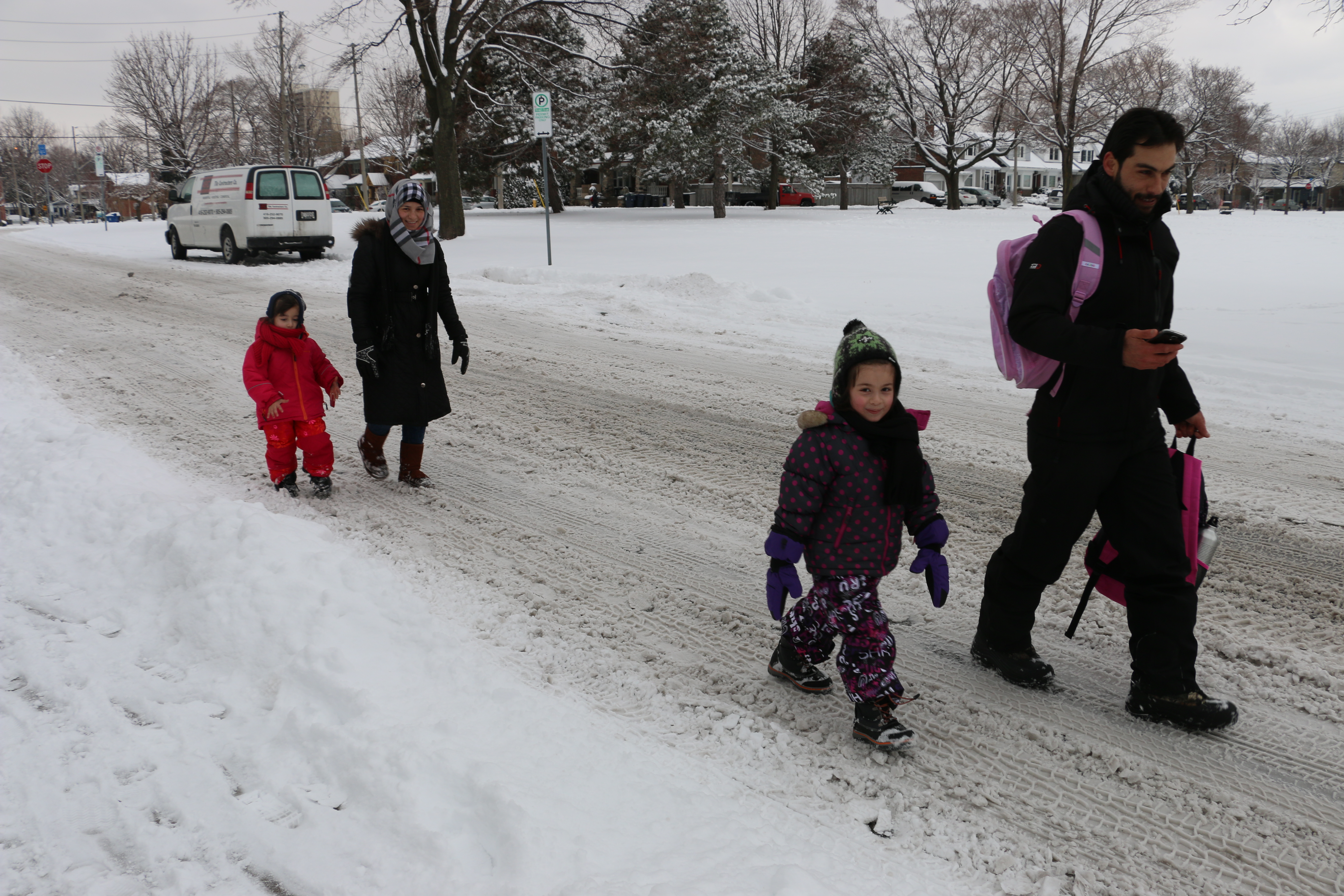 In December 2015, the world saw images of Canadian Prime Minister Justin Trudeau greeting the first planeload of refugees from Syria, telling them, "Welcome home."
But Trudeau's government is not responsible for supporting many of the 25,000 Syrians he has promised will arrive in Canada by March 2016. Thousands are being privately sponsored by regular Canadians, using a process unique in the world for placing the power of selecting, financing, and resettling refugees in the hands of private citizens. As a result, Canada is riding a wave of enthusiasm, as people feel empowered to help Syrians in what has become a popular movement.
In the United States, the government sponsors all refugees, and nine resettlement agencies receive federal funding to help them begin new lives. But a coalition of Syrian American and libertarian groups is lobbying the White House for a version of private sponsorship. This could be a moment for change.
Journalist Robin Shulman travels to Canada and to Des Moines, Iowa, to look at how the political dialogue is shaped when so many regular citizens are personally impacting immigration policy.
×

PART OF: Canada and the U.S.: A Home for Syrian Refugees

November 7, 2016

×

PART OF: Canada and the U.S.: A Home for Syrian Refugees

November 4, 2016

×

PART OF: Canada and the U.S.: A Home for Syrian Refugees

November 4, 2016

×

PART OF: Canada and the U.S.: A Home for Syrian Refugees

May 5, 2016
RELATED ISSUES