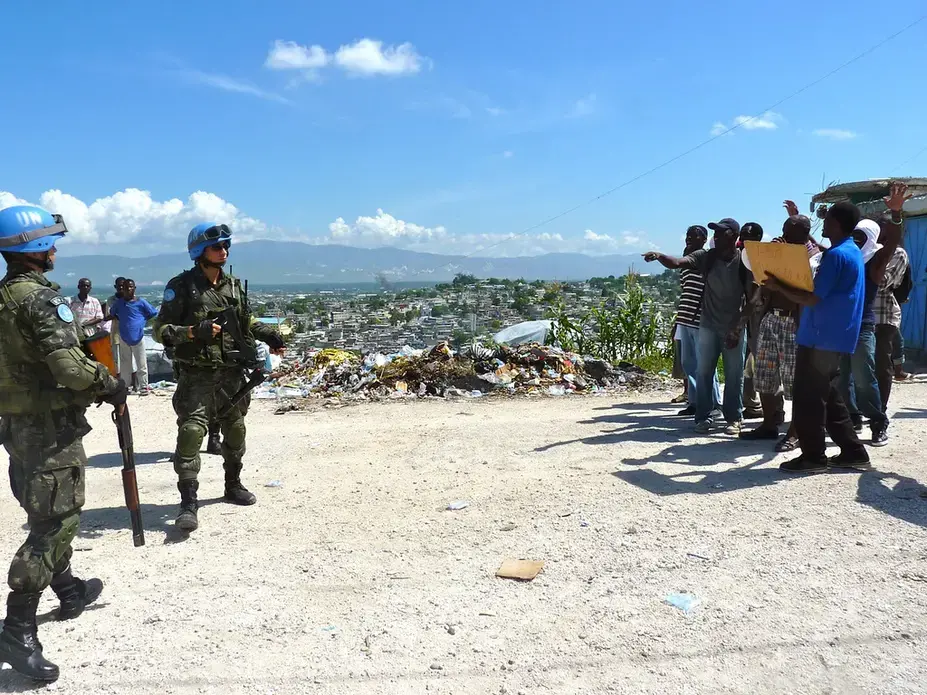 Since 2004, a multinational force of about 10,000 United Nations peacekeepers have been stationed throughout the impoverished country of Haiti. Sent in by the UN Security Council after a coup ousted Haiti's elected president, officials have long praised the troops for bringing security to Haiti.

But with repeated allegations of human rights abuses, along with a cholera outbreak blamed on negligent waste disposal at a UN base, the mission's popularity has dipped to an all-time low. Ansel Herz investigates beatings reported by Haitian journalists but left unexamined by foreign journalists. He also follows up his previous reporting about the peacekeeping mission's impact on women and girls, some of whom have been abandoned with children by soldiers who violated regulations barring sex with Haitians.

And as the rainy season approaches, Herz reports on efforts to combat an expected wave of cholera in Cite Soleil and other parts of Haiti where people live without adequate sanitation or clean water.
RELATED ISSUES