Project February 8, 2019
Afghan and Pakistani Women Against Extremism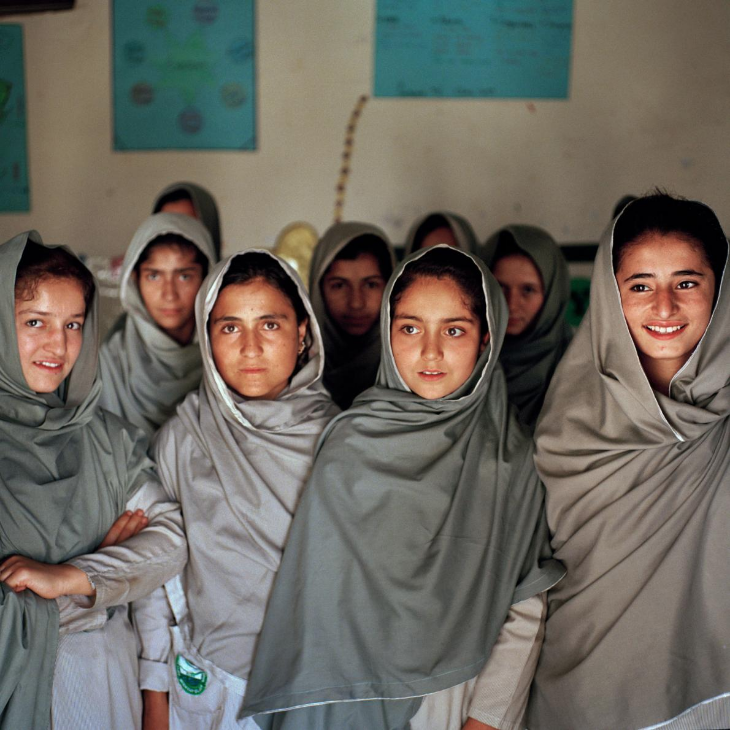 In 2018, as tensions rose between Afghanistan and Pakistan with border closings, mutual accusations of support for militant extremists, refugee deportations, and numerous terror attacks, a group of women met in Kabul and Islamabad. They were Afghan and Pakistani lawyers, activists, civil society leaders, and researchers—peace builders, many of them survivors of conflict and violent extremism, all of them women. As the U.S. continued to send troops and arms into its longest war in history, the Taliban and Islamic State tightened their clutches, and Afghanistan's peace process stuttered, the women proposed a radical solution: include them.
Journalists Alice Su and Sara Hylton profile Afghan and Pakistani women peace-builders across Pakistan who are working together to resist violent extremism. For decades, women have suffered from Afghanistan and Pakistan's intertwined conflicts: they are widowed, orphaned, disabled, forcibly displaced, subject to sexual violence, forced to watch family members become militants, and given little venue to fight or speak about these things. Yet some women refuse to be mere victims.
Su and Hylton amplify the voices of Afghan and Pakistani women whose governments blame one another for their problems, and who have intimate, painful knowledge of how the two countries' crises are connected, but choose to respond with solidarity, not scapegoating. They tell stories of women who've brushed against the military conflict, terror, and extremist violence that dominates traditional coverage of the region, and yet choose not to retaliate, but to actively build peace.
RELATED ISSUES