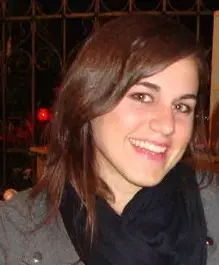 Carley Lake
PULITZER CENTER ALUM
Carley served as a Production Assistant for the Pulitzer Center during the spring of 2012. Carley is a senior at Northwestern University in Evanston, Illinois. She is pursing a degree in Broadcast Journalism and International Studies. Carley will be spending her winter quarter at the Pulitzer Center as part of the Medill School of Journalism's Residency Program.

Carley's interest in international journalism and new media grew after conducting research on feminist magazines, zines, and blogs in the Czech Republic. She especially enjoyed interviewing editors and writers during the launch of the non-profit feminist magazine FEMA.

At Northwestern, Carley works as a reporter for the Northwestern News Network. She is also Executive Co-Chair of Northwestern to Benefit Special Olympics, which allows Carley to coach swimming, track, and basketball and help integrate individuals with developmental disabilities into the community through inclusive programming and events to raise awareness. The chapter is the oldest and largest collegiate chapter of Special Olympics in the country.

Carley has also interned at Facebook, Discovery Communications, Fox Broadcasting, and KABC-TV Los Angeles. She is eager to help promote international reporting and learn more about web production at the Pulitzer Center.