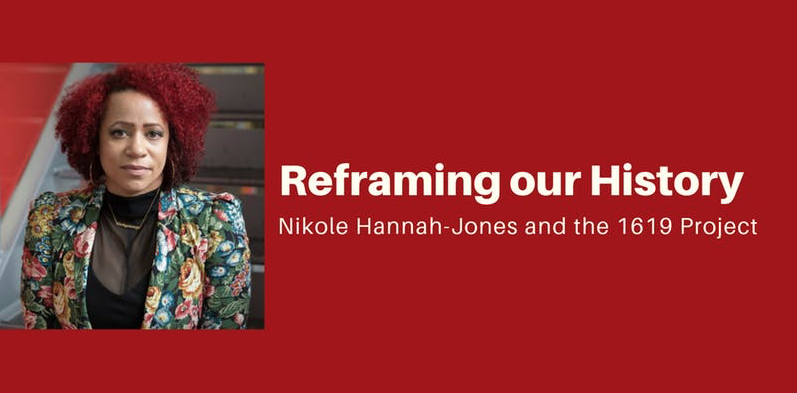 This event is now sold out. WHUT will livestream the discussion beginning at 7 p.m. For more information and the livestream link, visit the WHUT website here.
Pulitzer Center grantee Nikole Hannah-Jones will speak about the 1619 Project, at Howard University on October 29, 2019 at the Howard University Hospital Tower Auditorium.
Nikole Hannah-Jones is an award-winning investigative reporter and creator of the landmark 1619 Project, the New York Times's commemoration of the 400th year of slavery in what would become the United States. The multimedia project examines slavery's modern legacy and reframes the way we understand this history and the contributions of black Americans to the nation.
In 2016, Nikole Hannah-Jones co-founded the Ida B. Wells Society for Investigative Reporting, a training and mentorship organization dedicated to increasing the ranks of investigative reporters of color.
This event is sponsored by the Pulitzer Center and Howard University. Howard is a member of the Campus Consortium, a network of partnerships between the Pulitzer Center and universities and colleges that seeks to engage with students and faculty on the critical global issues of our time.
The initiative aims to connect international reporting supported by the Pulitzer Center directly with communities across the U.S., expanding knowledge of the world, sparking conversations across disciplines, and inspiring individuals to broaden their horizons. The Center aims to accomplish these goals through campus visits by journalists and international reporting fellowship opportunities for students.
RELATED ISSUES

Governance

Racial Justice