Event
ONA20: 'Covering American Muslims'
Event Date:
October 8, 2020 | 10:30 AM EDT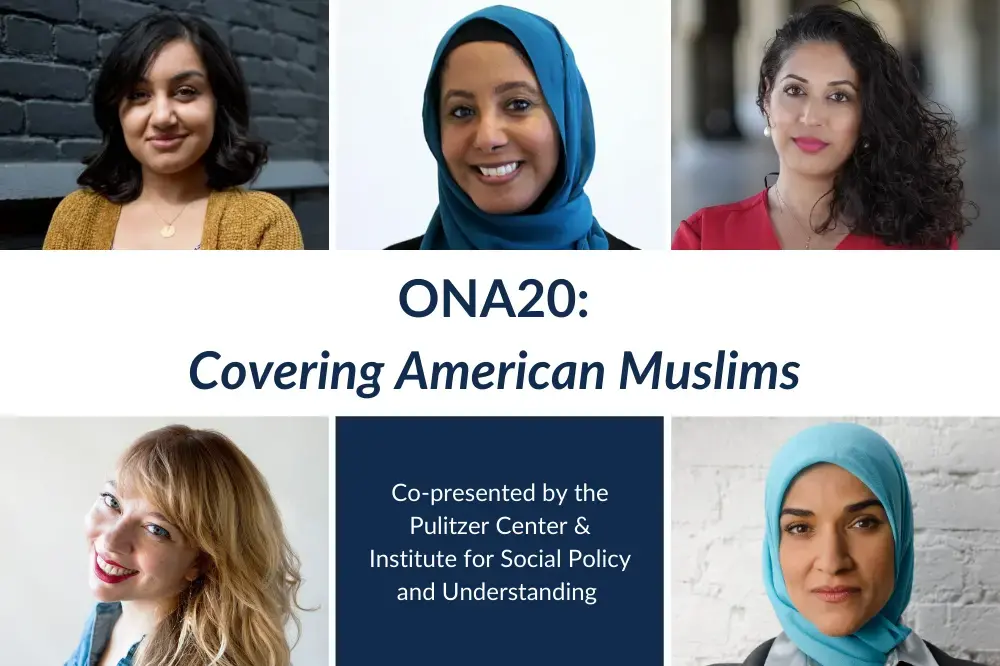 On Thursday, October 8, 2020, researchers and Pulitzer Center-supported journalists will discuss the latest data on America's most diverse faith group. Drawing from the Institute for Social Policy and Understanding (ISPU)'s 2020 American Muslim Poll, this panel will provide background and context for journalists and editors working across newsrooms.
ISPU and the Pulitzer Center are co-presenting "Covering American Muslims" as part of ONA20 Everywhere, the 21st annual conference of the Online News Association. 
This ISPU-Pulitzer Center session will feature first-hand perspectives from Pulitzer Center grantees who report on American Muslim communities. It is an essential research session designed for reporters who want more and better information about the people impacted by their work, founders and leaders looking for data to back up their news and business decisions, and anyone interested in better understanding this large, complex and growing American community.
Panelists include Zahra Ahmad, a journalist based in Michigan who has reported for The Flint Journal and MLive; Dalia Mogahed, director of research at the Institute for Social Policy and Understanding and former executive director of the Gallup Center for Muslim Studies; Hind Makki, an educator with the Institute for Social Policy & Understanding and founder of the award-winning website Side Entrance; and Seema Yasmin, a multimedia reporter, medical doctor, poet, and director of the Stanford Health Communication Initiative. Kat Coplen, director of communications at the Institute for Social Policy and Understanding, will moderate the discussion.
To learn more about the conference and to register for the panel, please visit ONA20.
RELATED ISSUES