Event
Interconnected: Reporting the Climate Crisis
Event Date:
June 10, 2022 | 9:15 AM EDT TO 5:30 PM EDT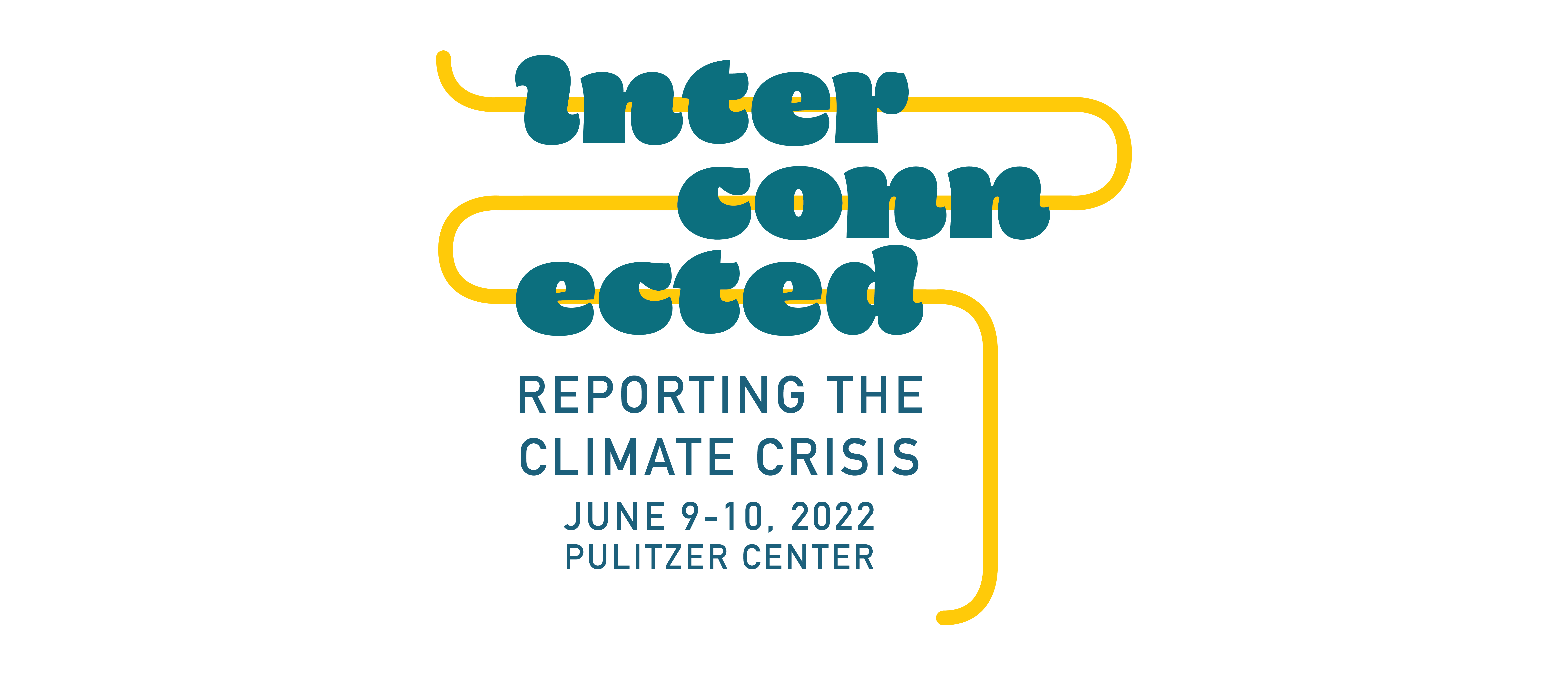 How do journalists tell climate stories, and who is telling these stories? How can journalists collaborate more effectively across borders to tell underreported climate stories? How do we connect global and local climate issues to other issues of importance, such as gender, religion, labor, and social justice? We are pleased to invite you to explore these questions during the Pulitzer Center's annual conference, taking place on June 9 & 10, 2022, with virtual programming in five languages for a global audience.
---
Interconnected: Reporting the Climate Crisis will feature two days of unique and engaging events centered on the Pulitzer Center's mission of quality journalism and education, bringing together journalists, editors, educators, students, and experts from around the world at the forefront of climate change and environmental reporting.
This is an opportunity to connect with and hear from Pulitzer Center grantees, Fellows, journalists, and experts who are utilizing innovative approaches to covering the most critical climate issues of our time—from leveraging artificial intelligence to expose mining sites in the Amazon, to exploring how climate change and migration undermine women's livelihoods, linking big corporations to global deforestation and labor abuses, and more.
Across two days of plenary sessions, panel discussions, and Q&As, attendees will examine emerging trends in journalism through the lens of Pulitzer Center investigations; explore new and innovative tools for conducting cross-newsroom and cross-border investigations; hear from other professionals working on intersecting climate issues; and discover new career opportunities made possible through Pulitzer Center reporting grants and fellowships.
As part of the Pulitzer Center's long-term support for climate change reporting, programming will be supported by our initiatives surrounding climate change's many intersecting issues, featuring award-winning Fellows and grantees from our Rainforest Investigations Network, Rainforest Journalism Fund, Connected Coastlines, and newly launched Your Work/Environment initiative. View the full schedule and list of speakers here.
Journalists, educators, researchers, and the public must work together to bring underreported climate stories to light. We hope you'll join the conversation in June.