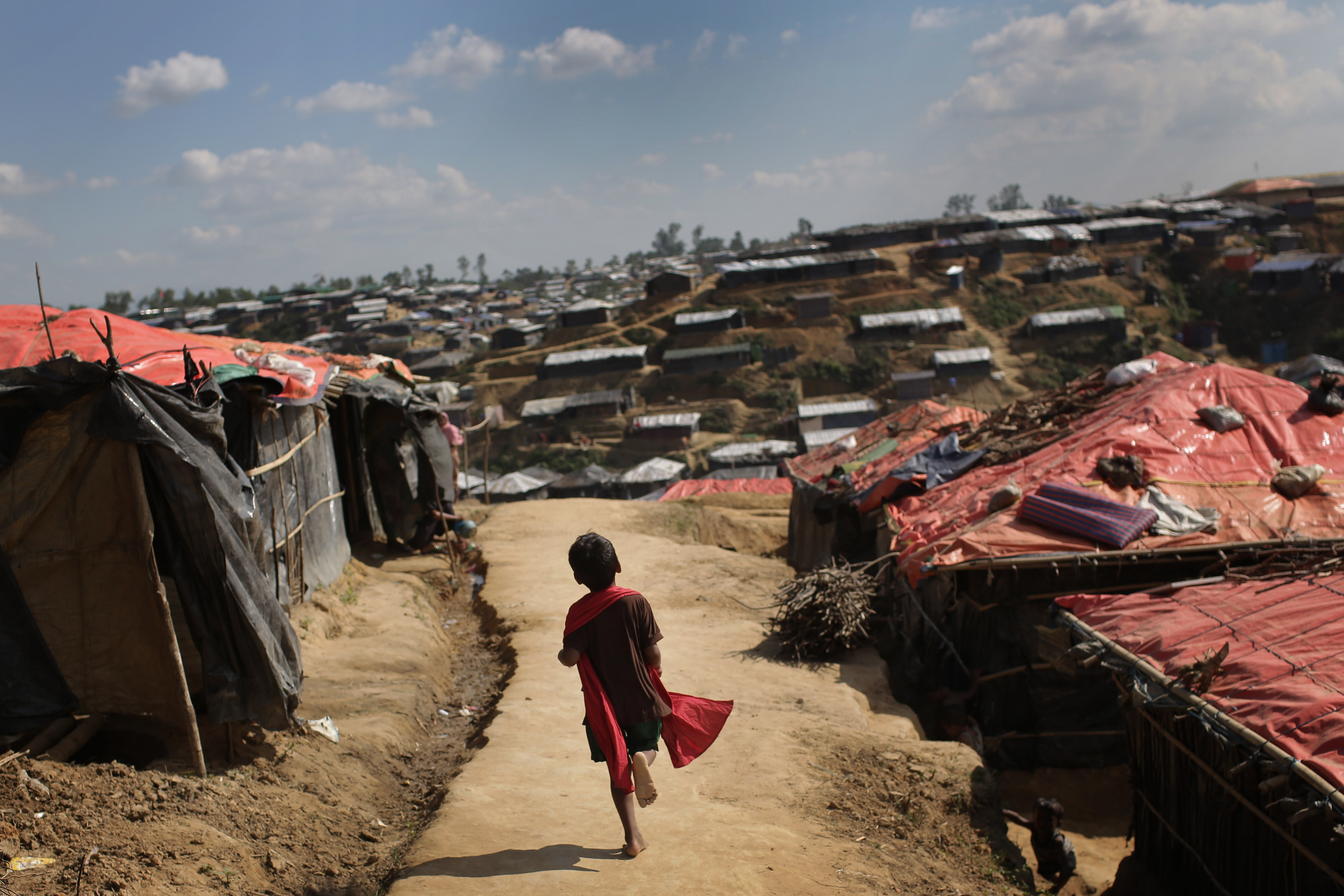 Grantee photographer Maye-E Wong is presenting her Pulitzer Center-funded Associated Press reporting project "Rohingya Under Attack" at the Asian American Journalism Association's 2019 convention. She will be participating in a panel 'Homeless and Stateless: Visual Stories of the Rohingya Crisis' on Thursday, August 1, 11:00 am - 12:30 pm, hosted by AAJA Photojournalists Affiliate Group.  
There has long been discrimination and violence against the Rohingya people. As a result, hundreds of thousands of Rohingyans have fled across the border into Bangladesh to escape the violence. Photojournalists Richard Tsong-Taatarii and Cheryl Diaz Meyer who have spent time in the refugee camps documenting the crisis will join Maye-E Wong to show images and talk about the people they have met and their experiences covering the Rohingya Crisis. Hai Do, chief, Learning English division at Voice of America, will moderate the panel. 
In 2017, Wong photographed Rohingya women who had fled Myanmar. This assignment was in Cox's Bazar and was part of an investigative piece carried out by The Associated Press (AP) on the rapes of Rohingya women by Myanmar's military, which were both sweeping and methodical. This project was funded by the Pulitzer Center. Wong now lives in New York City, where she is a member of AP's global enterprise team, focusing on long-form storytelling as a photographer and helping to drive the creative and conceptual visual aspects of these stories.
The Pulitzer Center is accepting on-site pitches at the AAJA 19 convention. Click here for more information.
RELATED ISSUES

Issue
Conflict and Peace Building
Conflict and Peace Building

Issue
Migration and Refugees
Migration and Refugees