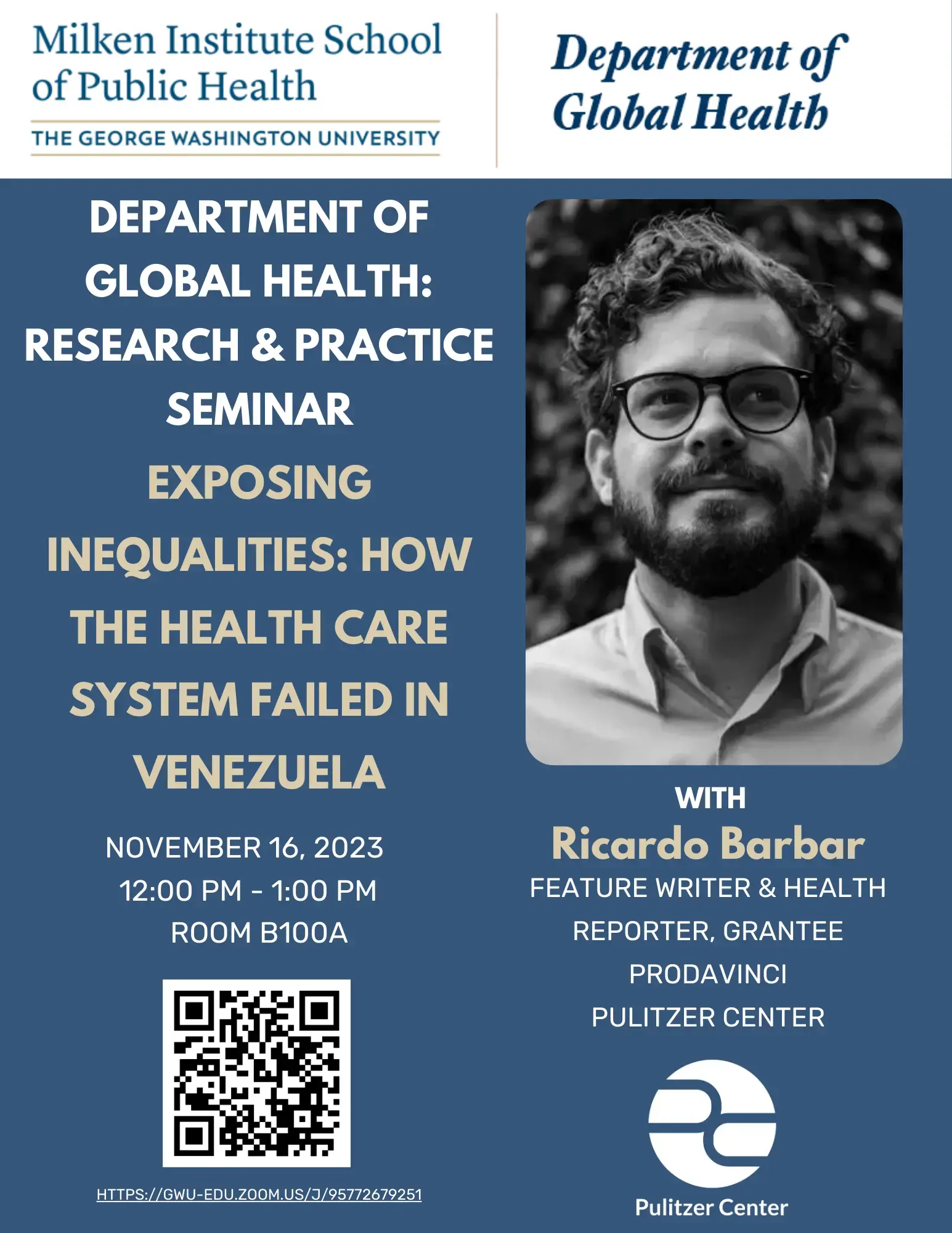 Join the Department of Global Health in The Milken Institute School of Public Health at George Washington University for the research and practice seminar "Exposing Inequalities: How the Health Care System Failed in Venezuela" with Pulitzer Center grantee Ricardo Barbar.
On Thursday, November 16, at 12:00pm EST, Barbar will present his reporting on Venezuela's unequal, expensive health care. A series of restrictive public policies and government decisions deteriorated health care services in a country once known for its free, robust, and quality public health system.
Barbar is a feature writer and health reporter at Prodavinci. He writes on rare diseases, cancer, COVID-19, and access to drinking water.
The event is free and open to the public. Zoom access is also available.
RELATED INITIATIVES
RELATED ISSUES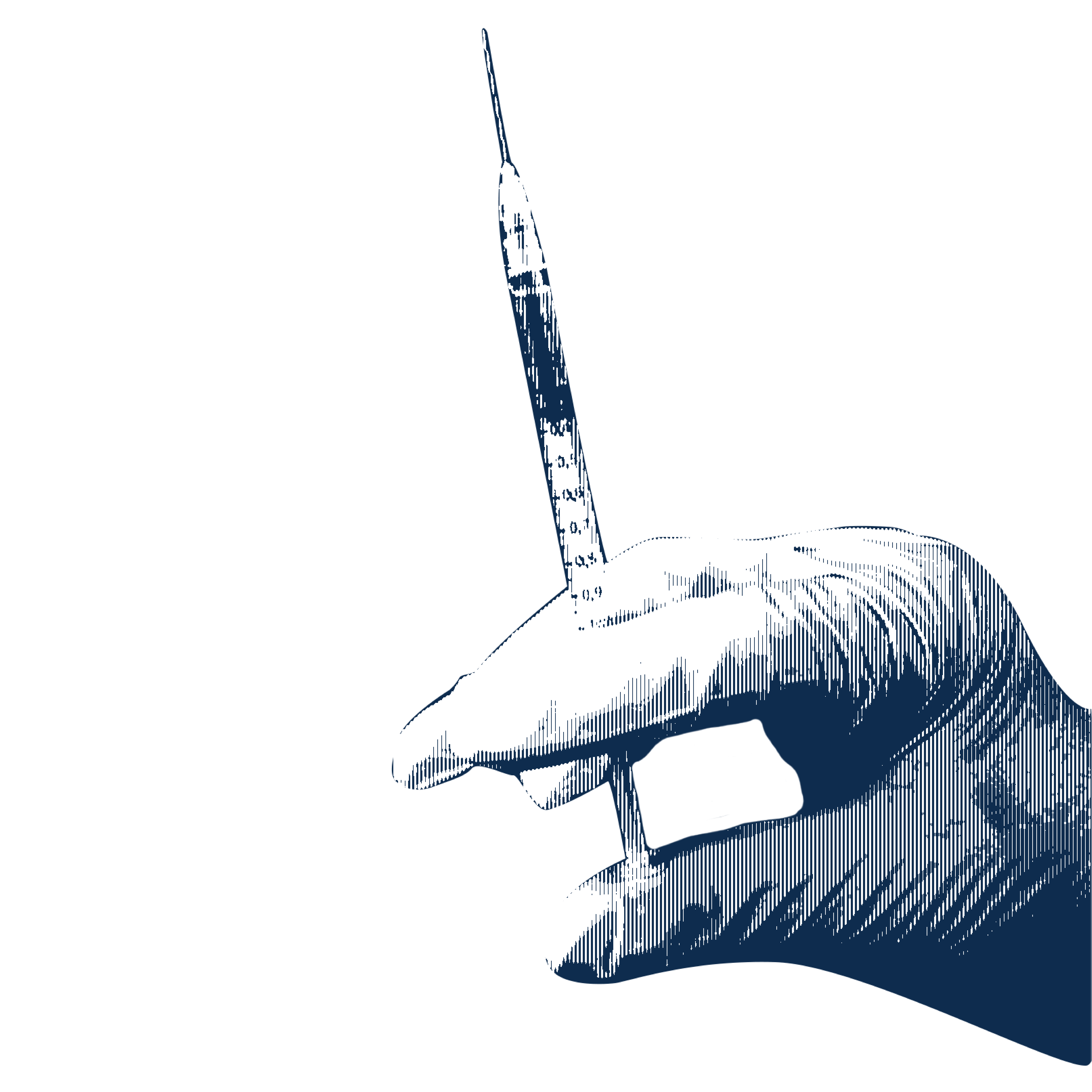 Health

Governance