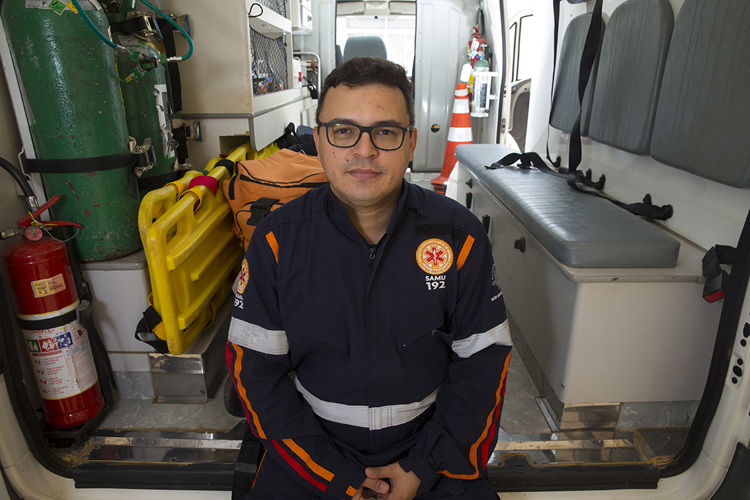 Join us on Thursday, March 15, 2018, at the Consortium of Universities for Global Health Annual Conference in New York City, for a screening of global health films by Pulitzer Center-supported journalists and student fellows. The screening will be followed by an audience Q&A with a number of the documentarians. The film festival is free and open to the public, no registration required.
The Black Death of Kabwe–Larry C. Price, Pulitzer Center grantee
Price went to Zambia to photograph what might be the world's most toxic town: Kabwe. The lead and zinc mining that began at the dawn of the 20th century is responsible for the sickening of more than a third of this bustling city of 220,000 inhabitants. In this Meet the Journalist video, he discusses the pollution that plagues the town and the high toxicity levels that affect the lives of the victims, including young children.
Outbreak: When Infectious Disease Collides with Climate Change and Outbreak: A Recipe for New Diseases–Mark Johnson, Pulitzer Center grantee
In the first video, Johnson explores the relationship between climate change and a yellow fever outbreak in Brazil. In the second video, he explains how places become melting pots into which livestock, birds, flies, and people all contribute bacteria and other microbes–a Petri dish for the creation of new threats to human health.
Venezuelans Suffer Deadly Scarcity of Food and Medicine–Nadja Drost and Bruno Federico, Pulitzer Center grantees
The current crisis in Venezuela takes many forms–economic, political, social–but perhaps nothing is more harmful day to day than shortages of medicine and food. Drost and Federico investigate the impact of these shortages on Venezuelans in this report for PBS NewsHour.
Land of Tobacco: China's Deadly Addiction–Sean Gallagher, Pulitzer Center grantee
Smoking is the leading cause of death in China, and by 2050 the number of deaths from tobacco-related causes is expected to triple. In this film for PRI's The World, Gallagher uses video, images, and data to reveal the scope of the problem.
Haiti and Women's Cancers: Barriers and Solutions–Kate Corrigan and Anna Russell, Pulitzer Center student fellows
This slideshow by Corrigan and Russell shows the ways in which Haitian women partner with healthcare providers to overcome barriers, tackle new obstacles, and beat the women's cancer epidemic.
Finding Therapy in Jordan–Sawsan Morrar, Pulitzer Center student fellow
Morrar explores mental support and treatment for Syrian refugees in Jordan. In this film, she looks at local organizations and refugees who are leading the work to make sure that people get the therapy that they need.
Domestic Abuse in Russia–Nick Schifrin and Zach Fannin, Pulitzer Center grantees
In Russia, a woman is killed by domestic violence every 40 minutes, but earlier this year, President Vladimir Putin signed a law that downgrades "moderate" violence, causing bruises or bleeding, from a criminal offense to an administrative one. Schifrin and Fannin report for PBS NewsHour on the crisis of domestic violence in Russia and the cultural, religious, and political barriers to harsher punishment for abusers.
In addition, the following films from other organizations will be screened at the event:
The New Barbarianism
Directed by J Stephen Morrison & Justin Kenny
This CSIS Global Health Policy Center documentary that examines the underreported phenomenon of attacks against medical and humanitarian workers in today's conflicts and the international community's unsuccessful attempts to stop the crisis.
Minutes to Die - Snakebite: The World's Ignored Health Crisis
Directed by James Reid
Pollution: A Global Public Health Crisis
Global Alliance on Health and Pollution