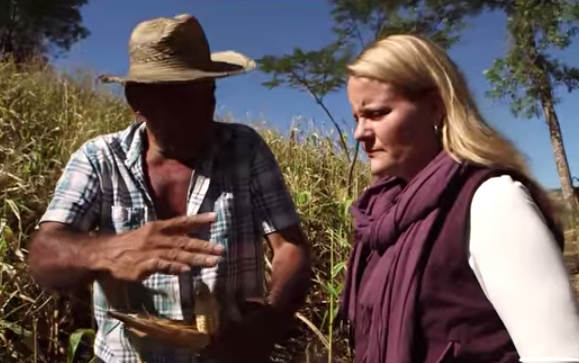 In this four part series, Marcia Biggs visits some of the most dangerous neighborhoods in San Pedro Sula, Honduras, meeting families so desperate to escape gang violence and extortion that they simply begin walking towards the border, often with little to no belongings and never with any guarantee that they will be able to safely and successfully cross.  
For those who fail, deportation means a return to exactly the same situation that they fled.  One boy, fearing threats from a local gang, tried and failed several times to cross illegally into the United States, narrowly escaping kidnapping after his last deportation.  Another was gunned down outside his home, just one week after arriving back to Honduras.  
In a culture suffering high levels of impunity, corruption, and mistrust of police and military, families have no recourse or means of protection.  Those left behind do what they can to survive, but their children face a bleak future.  Some brave community leaders persevere against the odds, but they fight a losing battle against powerful gangs and a government that is, at best, inept, and, at its worst, works against its people.  As numbers of rural migrants have increased, Biggs also travels deep into Honduras' "Dry Corridor" to talk to farmers who, having lived off the land for generations, have been hit hard by the effects of climate change and and are now abandoning their farms.  Whether rural or urban, young or old, all are so desperate to escape that they feel they have no choice but to make the perilous, and often futile, journey north. 
RELATED ISSUES