Project April 1, 2019
Inside the Honduran Migrant Crisis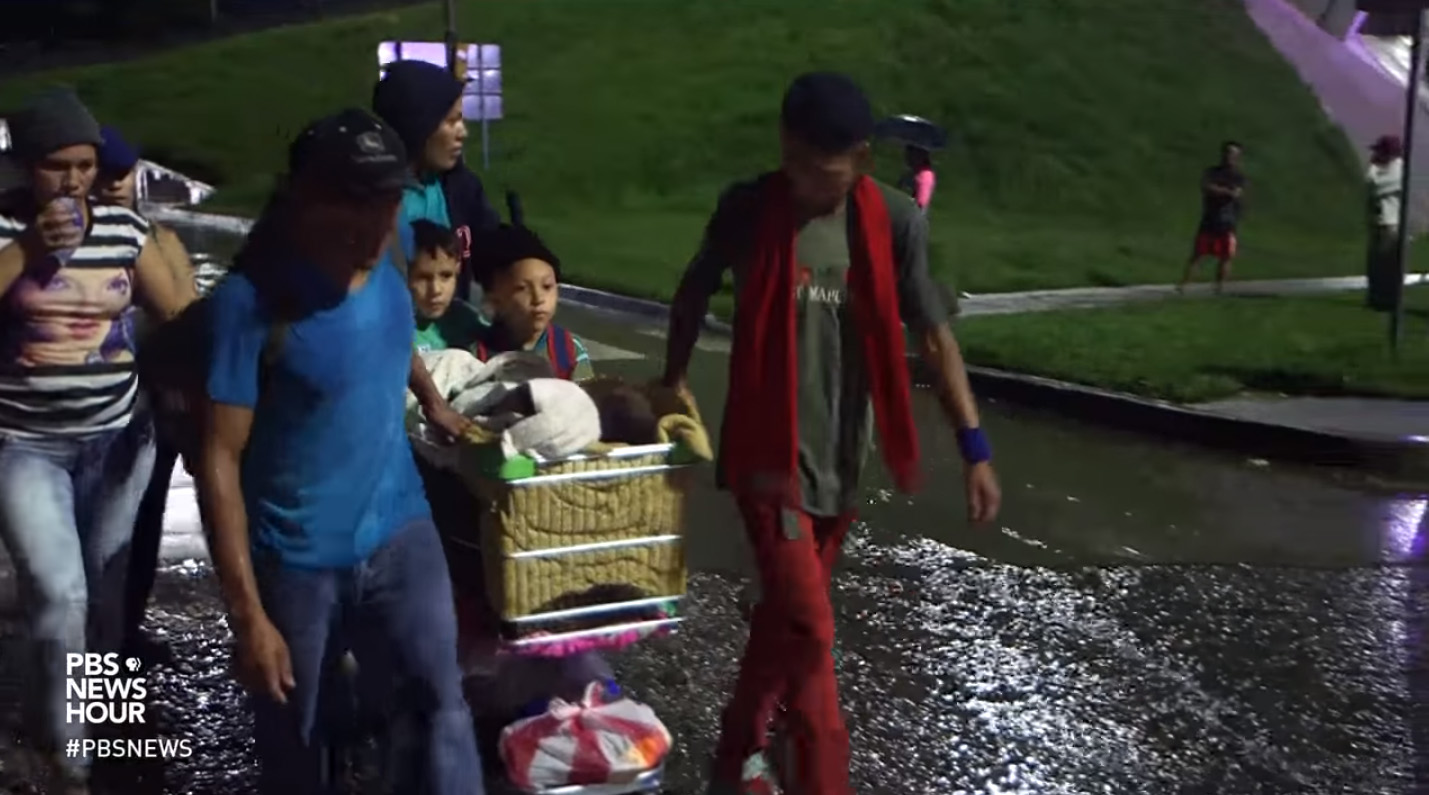 The UN has said that as many as 7,000 people made up "The Caravan" of migrants travelling from Central America to the U.S. border.  The caravan began in Honduras, from which migrants are fleeing organized crime, economic hardship, and violence perpetuated by its two main gangs: MS13 and The 18th Street Gang.  In San Pedro de Sula, families wait outside the morgue, which is always full, hoping for news of their loved ones.  There is always an active crime scene and the medical examiner is never idle.  Once called one of the most dangerous place in the world for children, Honduras provides very little positive future for those young ones not forced to join the gangs or sent to work to support their families.  As plans begin for a new caravan to set out from Honduras, PBS NewsHour takes a nuanced look at who is organizing the exodus and why.
Those in the caravan who are not able to receive asylum in the United States join the hundreds of migrants per week who are deported back to Honduras, where they again face the threats that forced them to flee. NewsHour investigates what happened to the most at-risk deportees and talk to them about what made them flee, the journey north, and their final return home.
While many of those walking across Central America in "The Caravan" are fleeing gang violence, political instability, and poverty, another factor is at play: climate change. In a region where one third of all income is related to agriculture, changes in weather patterns can be catastrophic. The World Bank estimates that climate change will force almost four million climate migrants to flee Central America in the next four years.  A decades long drought in Honduras and an epidemic of leaf rust, a fungus which grows in warmer temperatures, is decimating corn, bean and coffee crops.  Many families forced to leave farms behind are looking northward for more opportunities. 
RELATED ISSUES