Lesson Plan June 3, 2015
Human Adapters to Climate Change
Modes of adaptation
List three different, specific ways in which people, either those who live in communities affected by climate change or those who study these communities, are adapting to climate change and/or attempting to slow its effects on their areas.
Who is most vulnerable?
As climate change takes hold of the planet, which geographic locations (mountains, valleys, islands, etc), countries or regions, and groups of people are most vulnerable to its effects first? Why?
Compare and contrast
Choose two of these texts and compare and contrast them. How does each address the topic at hand, "human adapters to climate change?" Do you find one to be more effective than the other in a) capturing your interest and b) delivering information? If so, why?
Innovate and problem-solve
Pretend you are a member of one of the communities you read about, either in Kiribati, Bangladesh, India, Seattle, Tibet or Cambodia. Think about the challenges you and your family face, and brainstorm possible responses besides the ones described in the stories.
Brainstorm possible solutions from a global perspective to the problems your chosen community faces. What can the world do about the issue of climate change for this community?
Brainstorm possible solutions from a local perspective. What can you do about the issue of climate change for this community?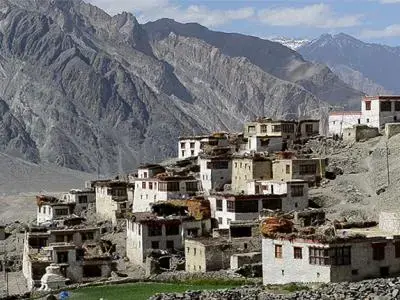 Often, we think of climate change as something that may affect our grandchildren or great-grandchildren, and that any steps we take to mitigate the issue now will benefit the world of the future.
While that is certainly true, another alarming truth is that in some parts of the world, people are feeling the impacts of climate change now. In this lesson we'll explore what regions and groups are most vulnerable to these changes, the many creative ways in which they're adapting to their new reality, and what more needs to be done.
REPORTING FEATURED IN THIS LESSON PLAN
×

PART OF: Heat of the Moment

March 24, 2015

×

PART OF: Sea Change: The Pacific's Perilous Turn

November 21, 2014

×

PART OF: Can Chinese Culture Save China's Environment?

November 3, 2014
RELATED ISSUES