Pulitzer Center Update November 24, 2021
As the Year Winds Down, the Stories Keep On Coming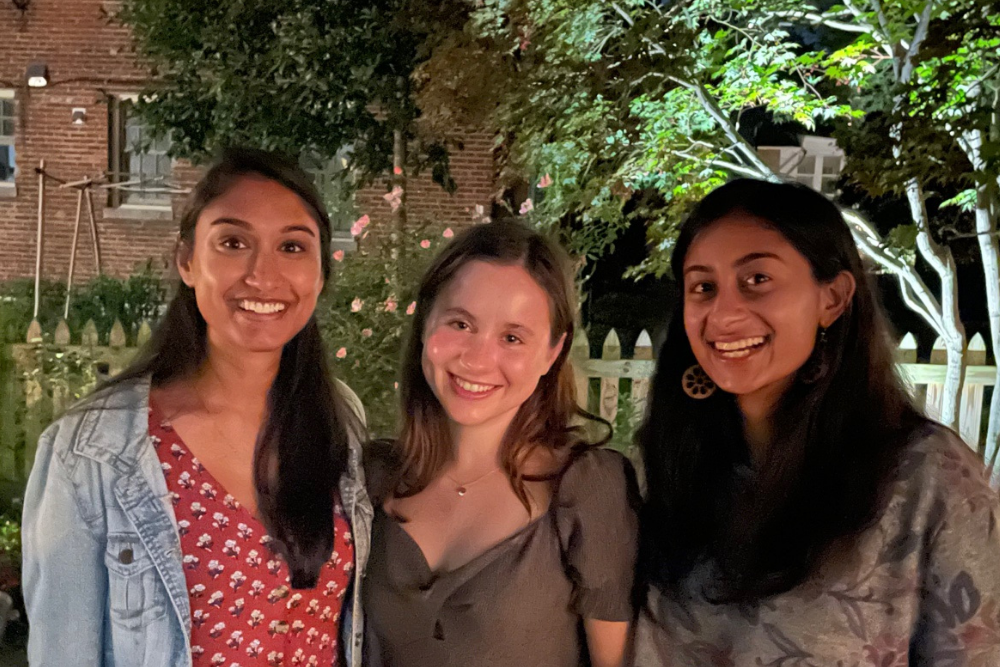 This year's 48 Campus Consortium Reporting Fellows and 14 Post-Grad Reporting Fellows from Columbia and Medill Journalism Schools represent many diverse backgrounds. They are covering a wide range of topics: challenges faced by the Rohingya and South Sudanese diasporas in the U.S., survivors of unexploded ordnance in Laos, the rights of immigrant veterans, and mental health crises among those incarcerated in Texas.
More than 130 Reporting Fellow stories and field notes from 2021 appear on the Pulitzer Center website. Some of this work has also been published in such media outlets as Politico, Southerly, Grub Street, Science, Military.com, Wisconsin Watch, Carolina Public Press, Documented, Foreign Affairs, Undark, Eater, Global Health Now, Atlas Obscura, Yes! Magazine, Trice Edney News Wire, New Canadian Media, openDemocracy, Milwaukee Journal Sentinel, Christian Science Monitor, USA Today, Earth Island Journal, Miami Herald, Gateway Journalism Review, Balkan Insight, Civil Eats, and The Guardian. Their reports have also been broadcast on Blue Ridge Public Radio, NPR's All Things Considered, and PRI's The World.
None of this would be possible without the help of Pulitzer Center advisers. Every Reporting Fellow is paired with a Pulitzer Center grantee who serves as a mentor—discussing story ideas and helping shape the project.
Our Campus Consortium Reporting Fellows met twice this year to share their work virtually—once in the spring for a mini-conference and once in October. This Washington Weekend Highlights video provides a glimpse into the excitement and energy of the weekend, some of the personal experiences of the Fellows, the breadth of their projects, and the importance of building connections.
The 2021 special initiatives to bolster journalism skills, build community, and strengthen our alum network included:
Climate science reporting awards to three students responding to a call for proposals from students and recent alums of our 35 Campus Consortium partners
A five-session orientation and 12 virtual workshops and training sessions for Reporting Fellows with editors, staff and independent journalists, and the Pulitzer Center team
Development of online resources, including a video featuring Pulitzer Center grantees, titled Building Trust
Participation by Reporting Fellow alums in an Environmental Science panel, co-sponsored by the Missouri School of Journalism and the Society of Environmental Journalists, a virtual orientation for new Reporting Fellows, and our first-ever virtual alum reunion.
Many thanks to the Reporting Fellows for telling stories, to the journalists and editors who led workshops, to their advisers, our Campus Consortium partners, and the Reporting Fellow alums who keep our community strong.