Pulitzer Center Update August 26, 2012
This Week in Review: The Halls of Ivy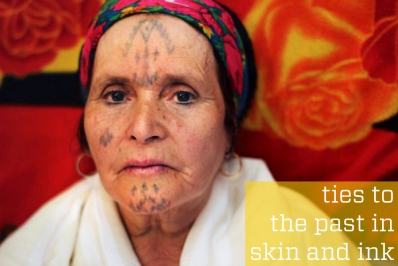 The Pulitzer Center's Campus Consortium program is one of the core components of our journalism model. It has proven to be a versatile vehicle for creating awareness campaigns around the critical global issues that our journalists cover. It also enables student journalists at participating universities to gain hands-on experience reporting some of these issues. This week has yielded a bumper crop of such reporting.

Adam Janofsky, a junior at the University of Chicago and editor of the campus newspaper The Maroon, traveled to Bangkok on a Pulitzer Center grant to report on the health consequences of explosive urban growth in a metropolitan area where sewers, sanitation and access to clean water are scarcely given a thought.

Andrew Faust, who has just graduated from High Point University in North Carolina, spent time in Dubai, another city that has experienced an extraordinary growth spurt over the last decade. Unlike Bangkok, affluent Dubai has provided its residents with a fairly efficient infrastructure. Its problems are of a different nature—a fast-paced lifestyle and an abundance of shopping mall food courts have resulted in a national epidemic of obesity.

We were also impressed with Melissa Turley, our George Washington University student fellow, who is in South Africa looking at gender discrimination, but who broke away from that project to file this timely story on a memorial service for the protesters killed in last week's clash with police at the Lonmin platinum mine near Johannesburg.

Davidson College sophomore Edith Ismene Nicolaou-Griffin traveled to the heart of the European debt crisis—Athens—to explore the impact of the crisis on Greek young people.

And finally, Yasmin Bendaas, who will be a senior at Wake Forest University, has produced a fascinating video to complement her reporting on the meanings and origins of the traditional facial tattoos favored by a disappearing generation of Algerian women.

For other work by student fellows published this summer see Meghan Dhaliwal and Jason Hayes's Changing Waters: Cholera Permeates Life in Haiti and Hashim Yonis's Ethiopia: Educational Justice.