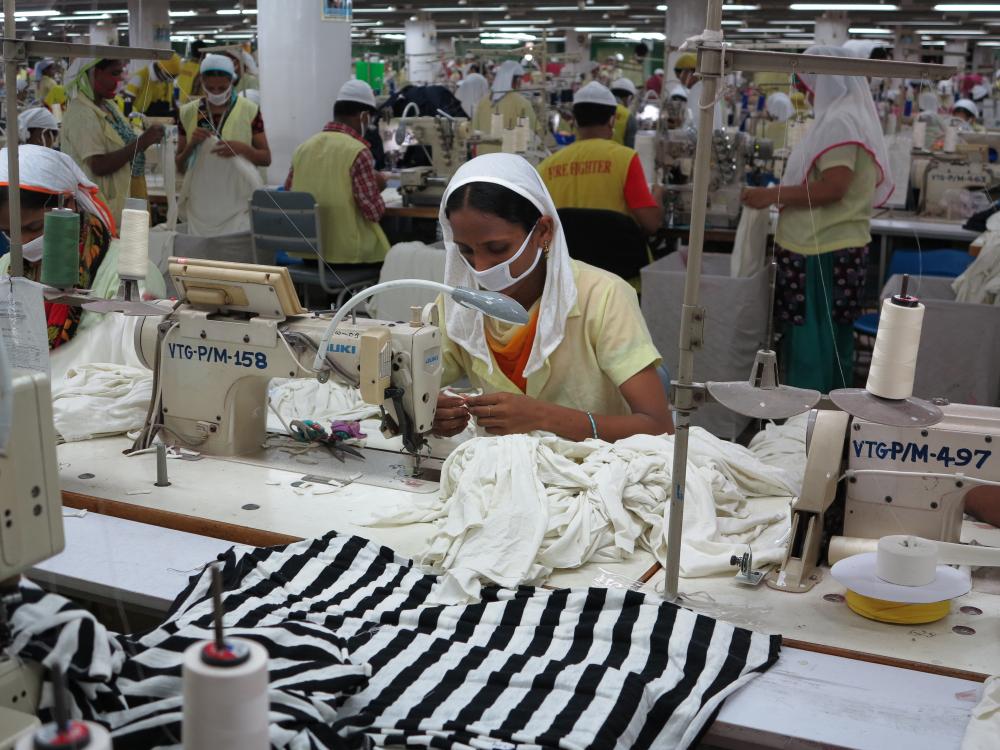 CHEAP CLOTHING, CHEAPER LIFE

It has been nearly a year since the collapse of the Rana Plaza factory in Bangladesh left more than 1,100 workers dead. Pulitzer Center grantee Fred de Sam Lazaro revisits the scene of the worst accident in the history of the garment industry and finds that it is pretty much business as usual.

In a report for the PBS NewsHour, Fred found that safety standards remain haphazard and that despite new government-mandated wage increases, actual pay is "still well below what is considered livable in Bangladesh."

Even more troubling is Fred's discovery that many Western clothing retailers who profit enormously from the labors of low-cost garment workers in Bangladesh have paid little more than lip service to improving conditions in this $20 billion a year industry.

LIVING REMINDERS OF A GENOCIDE

This month also marks the 20th anniversary of the events that triggered the Rwanda genocide. More than 800,000 men, women and children, most of them Tutsi, were slaughtered. And while the conflict between the Tutsi and Hutu has gradually healed, the scars remain.

The most conspicuous scars are those that belong to the thousands of amputees who survived the killing but serve as an unwelcome reminder of the country's recent past. Pulitzer Center grantee Tomaso Clavarino documents the plight of these people who struggle today, often alone, on the margins of society. Tomaso's work appeared in the Italian dailies La Stampa and Corriere della Sera and in the German weekly Der Spiegel.

A LANDMARK CASE IN THE PHILIPPINES

Last week, the Philippine Supreme Court upheld a controversial new law that, among other things, would provide free contraceptives to poor women. The ruling is seen as a significant blow to the Catholic Church, which fought against the legislation for 15 years. Officially known as the Responsible Parenthood and Reproductive Health Act, it guarantees universal access to modern contraception methods, sex education, and maternal care.

The immediate beneficiaries of the court's ruling are the country's women—especially women living in places like Tondo, a Manila slum district best known for the vast shantytown built on the perimeter of the city's overflowing municipal dump.

Last year, as part of a long-term Pulitzer Center reporting project on the intersection of faith and public policy, I visited Tondo and spoke with women about their attitudes toward contraception and the Catholic Church's teaching on the subject. They shared their thinking—quite candidly—for this story in Foreign Policy.
RELATED ISSUES