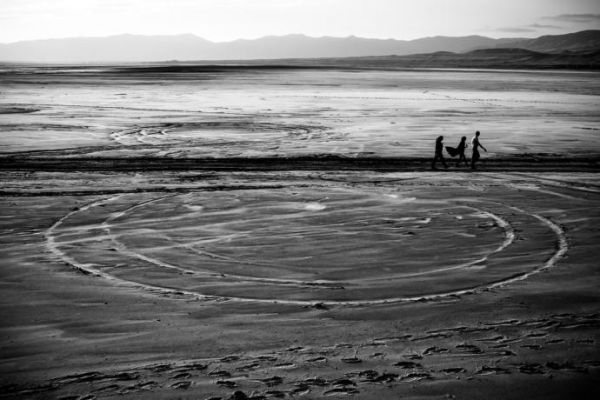 A Witness to Climate Change
Ako Salemi

With their elegant arches mirrored in the water below, the ancient stone bridges of Isfahan are among the most magical sights in a city full of architectural splendors. But these days, no water flows beneath the bridges. The river has dried up—partly a result of unwise resource allocation on the local level, partly a result of global warming. Ako Salemi, our 2016 Persephone Miel fellow, captures the impact of global warming on Iran in this series of photos for The New Yorker. Researchers at M.I.T. recently concluded that by 2070—if worldwide carbon emissions aren't sufficiently reduced—the Persian Gulf region would experience heat waves impossible for humans to survive.

We are now accepting applications for the 2017 Miel Fellowship.

Back to the Future in China
Rong Xioaqing

Beginning in the 1980s, thousands of migrants from rural areas of China's Fujian Province were smuggled into the U.S. Now, many are returning. Pulitzer Center grantee Rong Xiaoqing explores this remarkable reversal in immigration trends.

Mugabe's Ruined Nation
Martin Fletcher

Robert Mugabe, who is 92 years old, has ruled Zimbabwe for 36 years. His health is in decline. Pulitzer Center grantee Martin Fletcher revisits the ruined country and examines Mugabe's poisoned legacy.
RELATED ISSUES