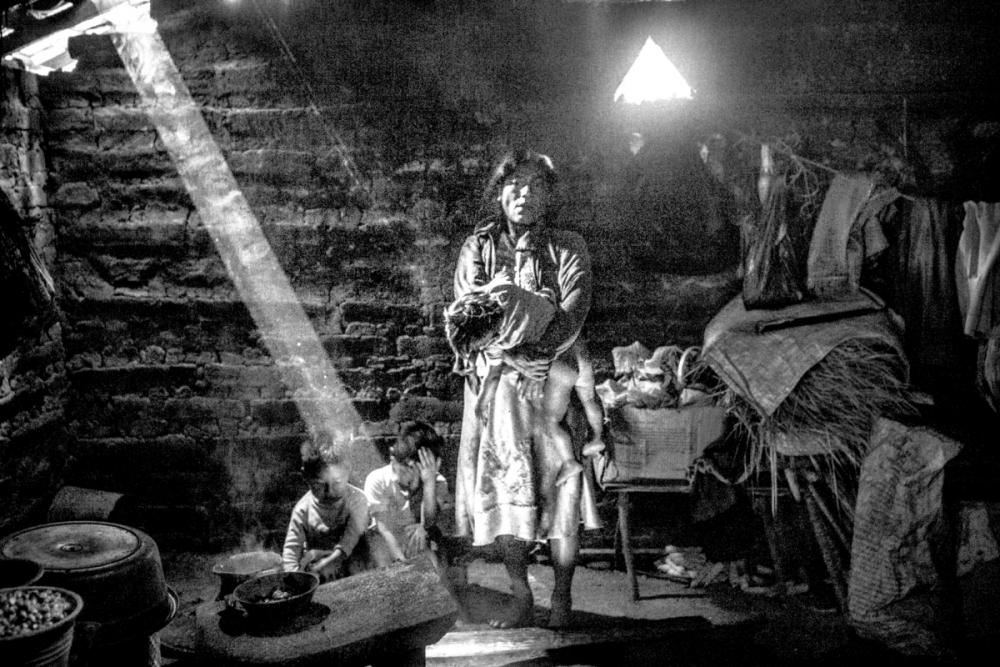 THE KILLING NEXT DOOR

We watch from afar as Mexico's tragedies unfold. Last September, 43 schoolchildren disappeared in the poor southern state of Guerrero. They are still mostly unaccounted for, but in the meantime 400 other bodies have been discovered. It is horrifying and sad, but easy to shrug it off. They are not our children; it is not our tragedy.

Pulitzer Center grantee Matt Black, in a powerful multimedia project for The New Yorker, explores the social landscape that gave rise to the events of last September, chronicling the state's legacy of extreme poverty and marginalization, its history of political corruption, and its culture of violence.

But as Matt notes, this is not just Mexico's story. Mexico's trade agreements with the United States and other factors—including America's voracious appetite for drugs—also contribute to the culture of violence. "This is a story of us, not just of them somewhere over there," he says.

TO PAY OR NOT TO PAY

Pulitzer Center grantee Michael Scott Moore was taken hostage by pirates in Somalia and held for 32 months before gaining his freedom last September. In the first piece he has written since his release, for Politico, Mike makes the argument that if the U.S.—unlike most of its allies—refuses to pay ransoms for hostages, then it needs a more aggressive rescue policy.

Mike notes that U.S. authorities warned the mother of slain journalist James Foley that if she attempted to ransom her son, it could be considered a criminal offense.

"To a bureaucrat that may sound logical. To a blogger, even advisable. To a family it's intolerable, and the only moral position left to a government that leans on mothers not to ransom their children is to send in the SEALs. If you don't pay ransom, you'd damn well better rescue."

TUBERCULOSIS: IS ANYONE PAYING ATTENTION?

Two years ago, the Pulitzer Center awarded David Rochkind and Jens Erik Gould a grant to report on HIV prevention. They pitched the story, and soon two major media outlets were on board to publish their work. A year later we awarded David and Jens a grant for a reporting project on tuberculosis. They pitched the same outlets as before, and waited. And waited. It took several months of emails to editors—many unanswered and some turning into endless threads—to finally place the story.

"Tuberculosis doesn't seem to be a topic that many news consumers, or publishers, are overly interested in exploring," Jens writes in a piece for Slate.

As Jens notes, this was plenty ironic given the story they were planning to do: "We set out to explore why TB diagnosis and treatment are critically underfunded relative to the risks the disease actually poses. The World Health Organization says there's a shortfall of $1.6 billion per year needed to fully treat all patients worldwide. TB remains the world's second-deadliest disease, after HIV/AIDS, killing 1.5 million people in 2013."

ENGAGING ISSUES, ENGAGING PEOPLE

The Pulitzer Center is about great journalism but we have long been committed to outreach too, to engaging the broadest possible audience through public events, classroom visits, campus presentations and more. The past few days have been a dizzying reminder of how widespread this effort is:

Project presentations by the students in our reporting class at the College of William & Mary. Videotaping of The Kalb Report before a live audience of 100. Another 250 at the screening of our religion/environment videos at the Environmental Film Festival in the Nation's Capital, and visits to nearly a dozen DC schools by filmmaker-grantees Kalyanee Mam and Gary Marcuse. Presentations by Gary at the University of Pittsburgh; by grantees Brian Castner and Cheryl Hatch at Wake Forest, High Point and Guilford; by grantee Craig Welch at Washington University in St. Louis; by grantees David Rochkind and Jens Erik Gould at the University of Michigan; by grantee Carlos Ortiz at Davidson College; and by grantees Michael Scott Moore, Allison Shelley, Jason Motlagh, and board member David Rohde to an audience of nearly 100 at American University.

An exhibit of grantee Larry Price's photographs of child labor in gold mining at the Norwegian Mining Museum; a panel presentation for 80 attendees at the VII Photo Agency's Evolution Tour on "Balancing Advocacy, Journalism and Funding;" a panel presentation for 35 at the DC Science Writers Association; and a video screening and panel discussions for over 150 attendees at the annual conference of the Consortium of Universities for Global Health.

Thanks to our education and other partners, to our splendid journalist grantees, and especially to Outreach Director Ann Peters (and her colleagues!) for making these many trains run on time.

Until next week,

Tom Hundley
Senior Editor