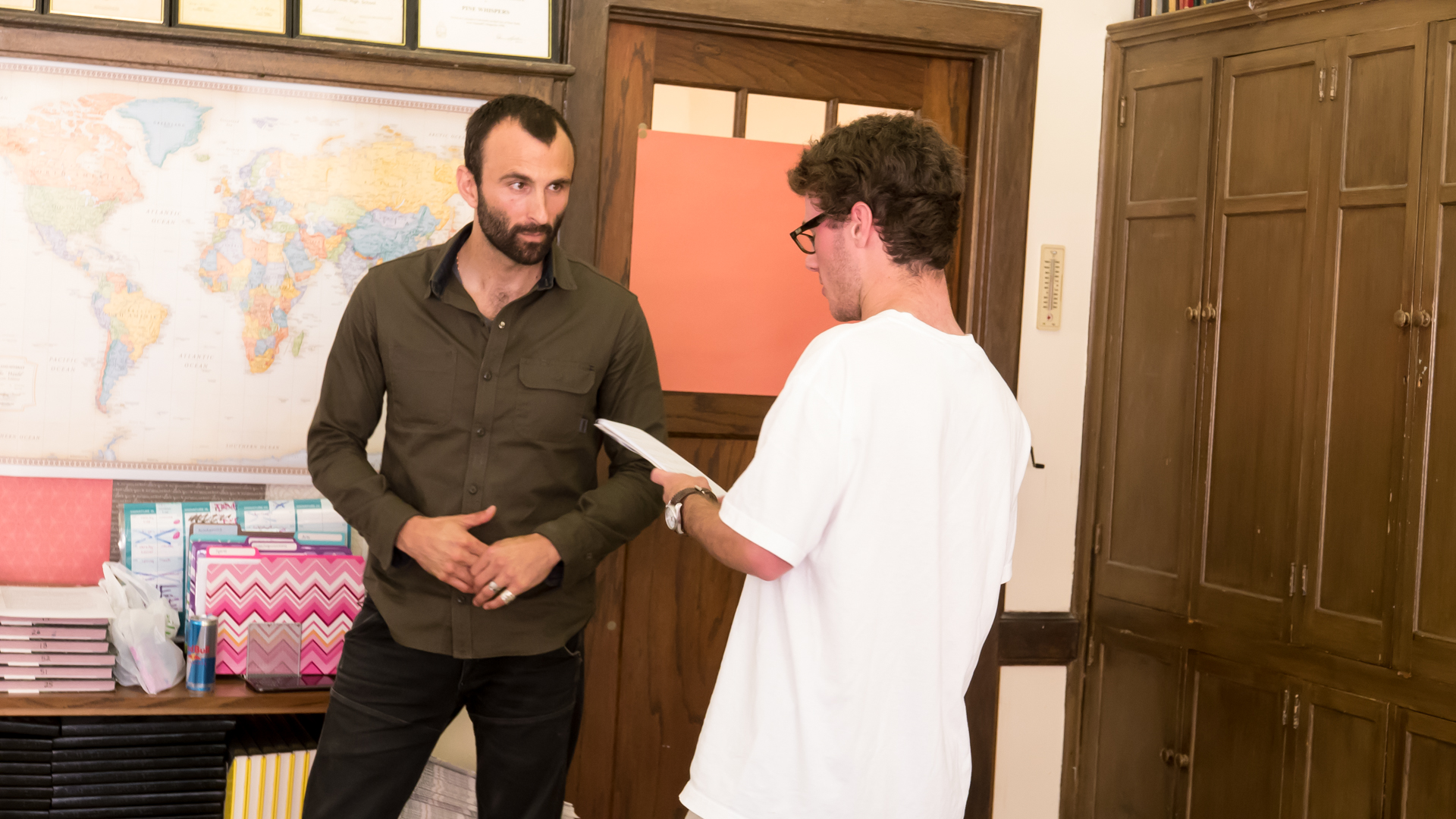 On Monday, June 5, 2017,  journalism students at RJ Reynolds High School in Winston-Salem, NC met with over 60 family members and teachers in their school's black box theater to screen Weaving Connections, a documentary film they developed over three weeks in a workshop led by artist-educator Diana Greene as part of Pulitzer Center's NewsArts initiative.
The workshop guided students in researching and creating a film that explores connections between Winston-Salem's history of textile manufacturing and the growing global textiles industry. Students visited former textile factories in Winston-Salem and spoke with experts on their city's history with manufacturing textiles. They researched the factors that led to globalization of the textiles industry and worked with Pulitzer Center grantee Jason Motlagh to examine the conditions of clothing factories in Bangladesh. Motlagh met with students in April 2017 to share his experience reporting The Ghosts of Rana Plaza, a multimedia investigation into a textile factory collapse that led to the deaths of over 1,000 people. He also spoke with students about how he used writing, photography and film to capture different angles of the story.
After Motlagh's visit, students broke into teams to develop story ideas for short documentaries examining connections between the local and global textiles manufacturing industries. Teams examined the development of labor laws in the U.S. and abroad, the impact of automation on wages and technological innovation, the impact of U.S. policies on the global textiles industry and the ways that their own community adapted to the globalization of the textiles industry. Students on each team took on a role: cinematographer, editor, producer or script writer. With the support of Greene and co-facilitator Stan Wright, an MFA candidate in the documentary filmmaking program at Wake Forest University, they also conducted in-depth research and interviews, found ways to visualize their research, wrote and recorded narrations to accompany their visuals and collaborated with their classmates to order the short films into a larger narrative.









Weaving Connections represents a blending of the students' short films into one documentary that presents the research and process explored by the students. It documents an important reflection on Winston-Salem's development as a city that once employed 60% of its population through textile manufacturing into a hub for technological innovation. It communicates the human impacts of a globalized textiles industry. It also captures a group of passionate student-filmmakers rediscovering their city.
"We got to see Winston completely different than we did before," says RJ Reynolds student Joyner Gross in Weaving Connections.
"I would have never thought that all these things were right in front of me and now I'm kind of open to them and now I see that there are so many remnants of this industry that used to be here and there are so many ways that it affects us," adds her classmate Nupur Shah.
"A really cool part of this experience has been learning about our town and part of our history back in the day but also getting visited by reporters," says Reynolds student Emily Youssef at the conclusion of the film. "It was really cool when Jason Motlagh came and spoke to us. That really inspired me because you can really see the kind of impact that journalism can make."
NewsArts aims at creating and sharing programs that explore connections between news and art. If you are interested in developing NewsArts programming at your school, contact the Pulitzer Center education team by email at [email protected].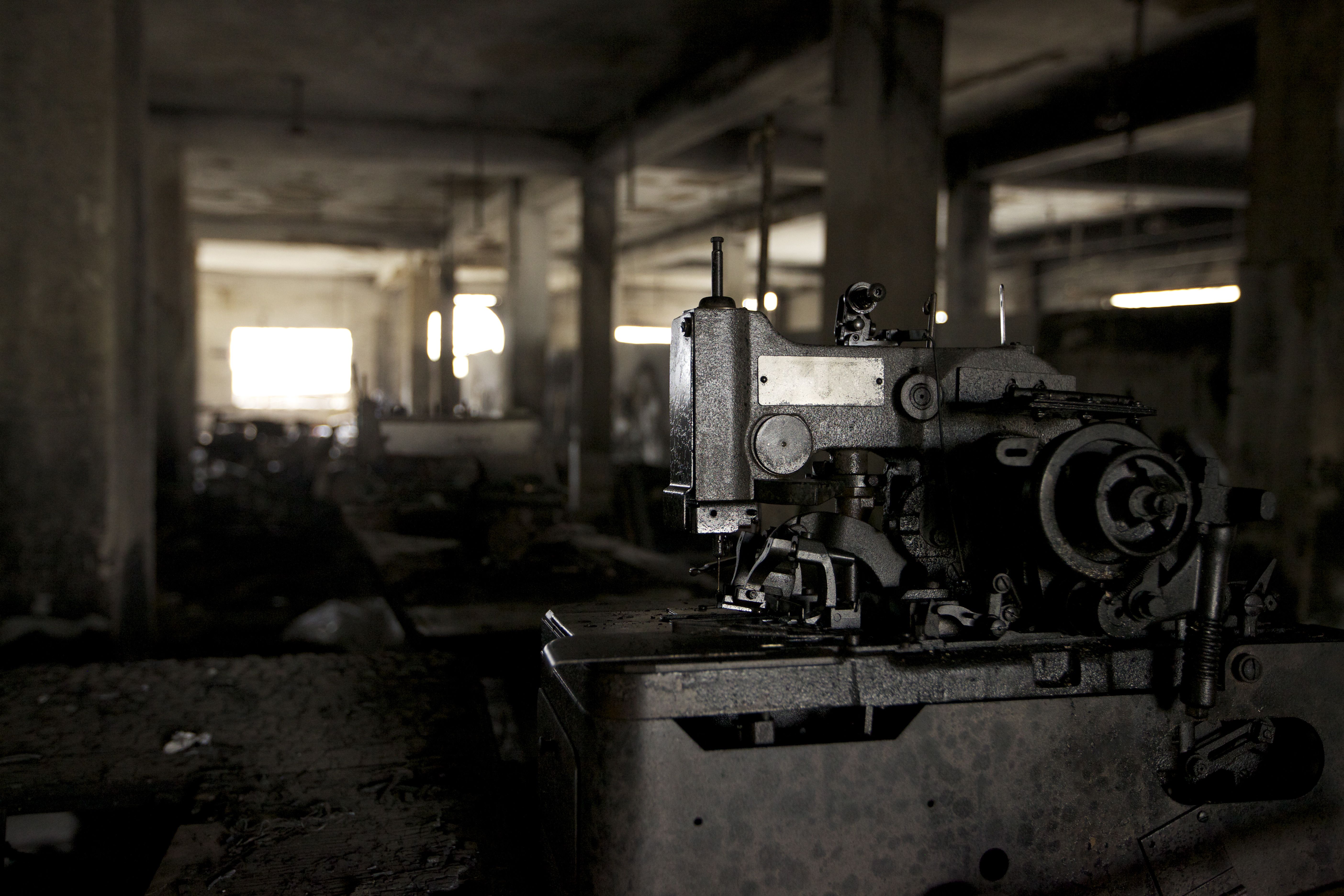 The Rana Plaza tragedy exposed the hidden cost of Bangladesh's $20 billion-a-year export garment...
RELATED ISSUES